Discussion Starter
·
#1
·
i... errrh.... got a little :blush: carried away with making dog bows... i couldn't resist! i have always loved bows in peoples' hair (not to mention, i love wearing them!) and i love them even more in dog hair!
i don't even have my Alice yet :mellow:
...but i went to
M'Lady's Dog Bows - Dot Bows
and couldn't resist making some myself...
of course, they're not as good as hers and my fingers are burnt from all the hot glue! but it was fun :chili:
so... i have a bunch of pictures for you
choose your favorite haha!
here's all the ribbon i went and bought...
some are really cute! lady bugs, hello kitty, music notes, flowers, patriotic..:celebrate - firewor (patriotic because - July 4th will be the first "holiday" [that represents colors] that Alice will spend with me. i have her bow picked out now!):wub: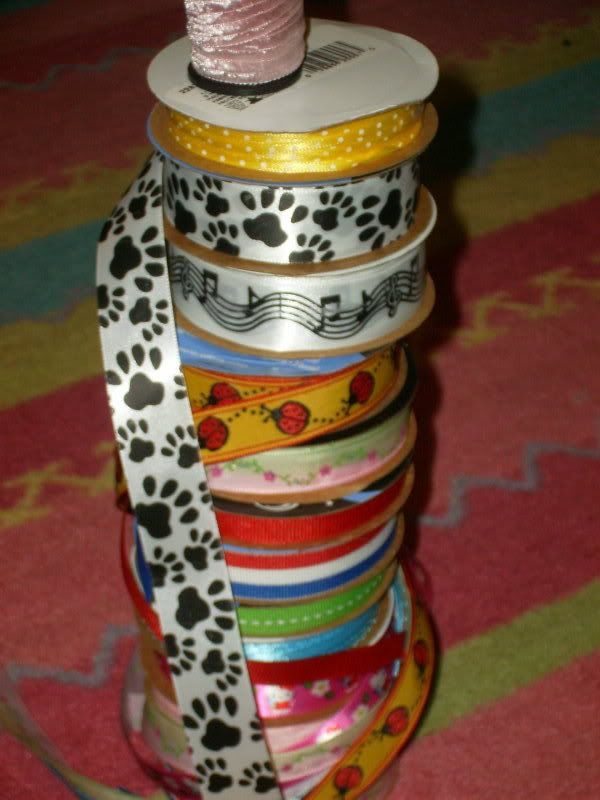 my favorite (the bow that Alice will wear on July 4th)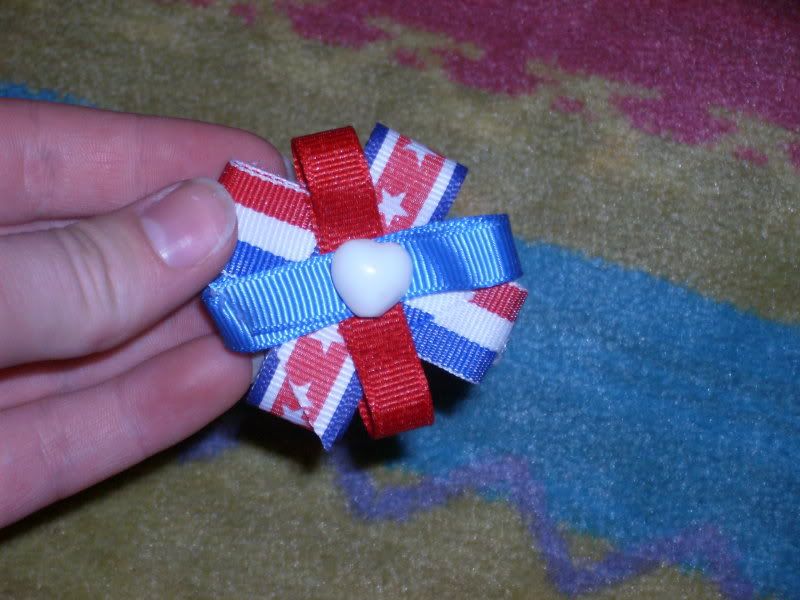 another patriotic one. i don't care much for this one because it burn my fingers so much while i was making it!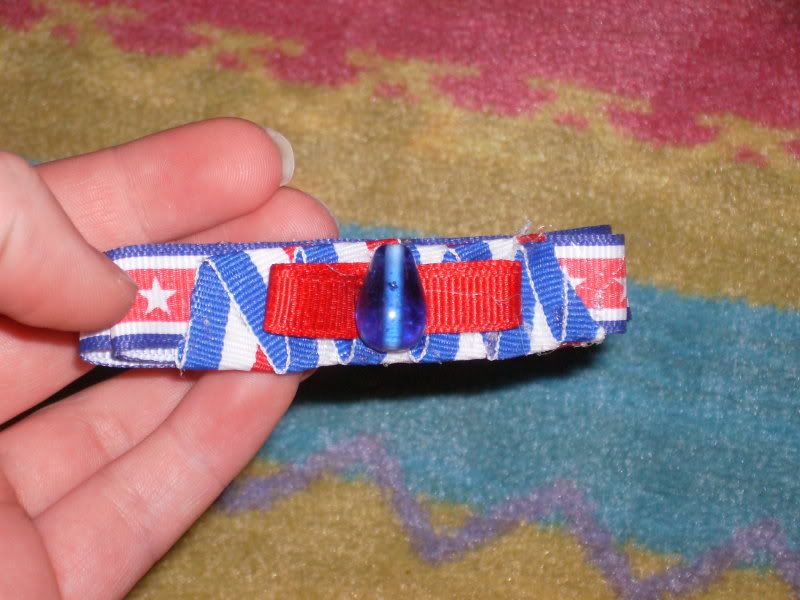 big blue peace bow
pink hello kitty & heart bow
pink & green
the first one i have ever made:
LADY BUGS! :w00t: kinda funny how i absolutely HATE ladybugs when they're alive (only because they get on me when i sleep -- EH!) but i think they're super cute when they're fake
small bow
big, red button and puppy prints
i like this blue and brown one
ergh... i'm from Illinois... so, i figured, if i HAD to..... i would make a bow with Illini colors haha:innocent: you know, in case of an Illini cookout...