I haven't been on here in a few weeks. (I've been under the weather) Wow things have changed. I love the banner.
I apologize for the delay in posting the beautiful creation by Kim and Nissa. It fit perfectly!!! Thanks Kim & Nissa!!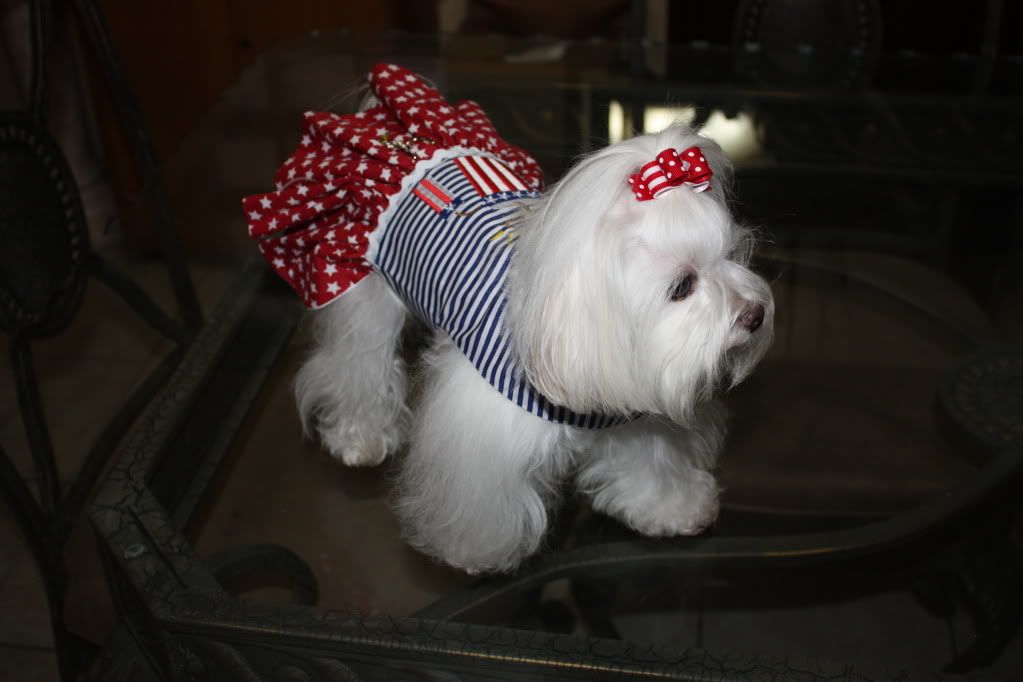 I have also include a few pics of the girls in their summer do. I think I need to trim Bella's beard and ears a little bit more.:blush: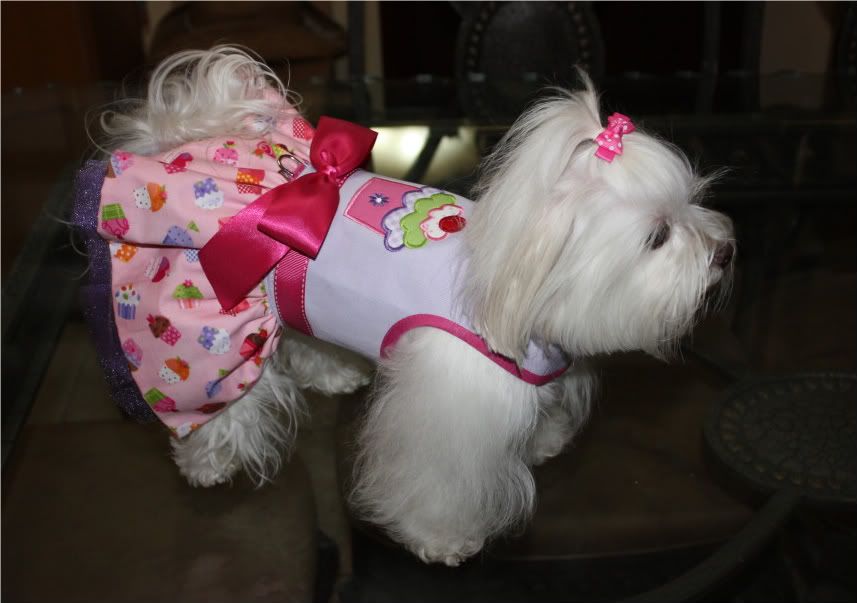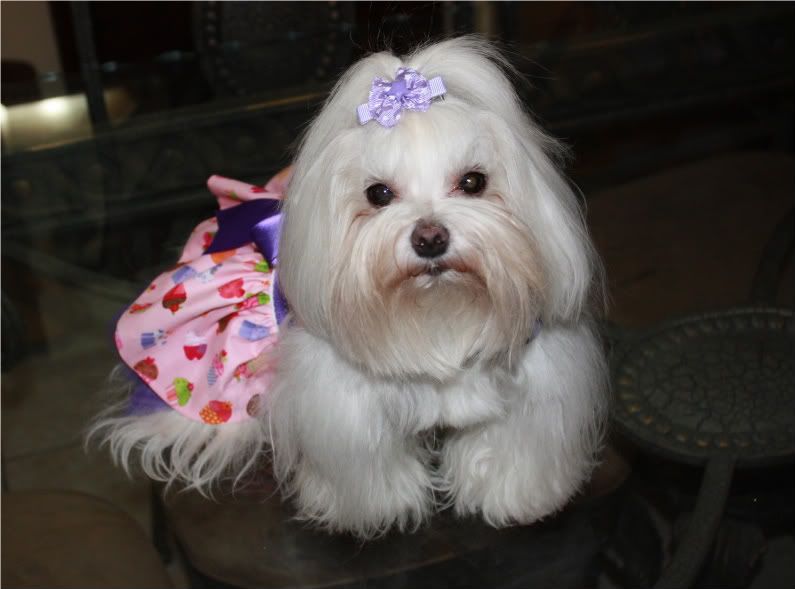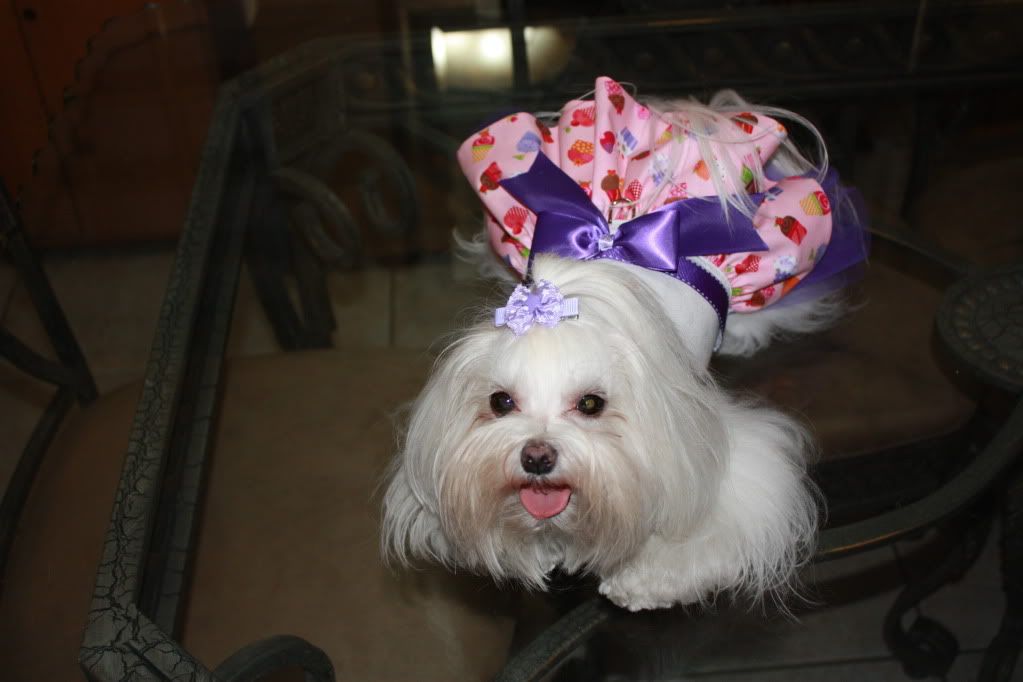 Thanks for looking!