PICTURES FROM TODAY!
Haha, okay she's not mean or aggressive, this was just a bad shot :thumbsup: she was eating and I was trying to take a picture to show my mom that I did a perfect little top knot and she sat still the whole time :chili::chili::chili: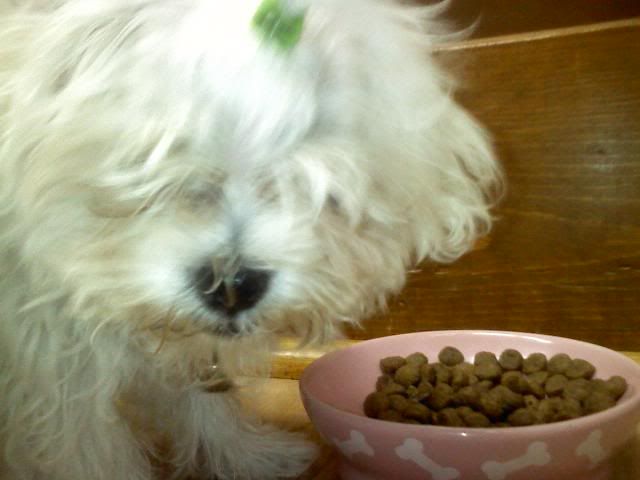 Still, bad photo. She was trying to go to sleep :blush: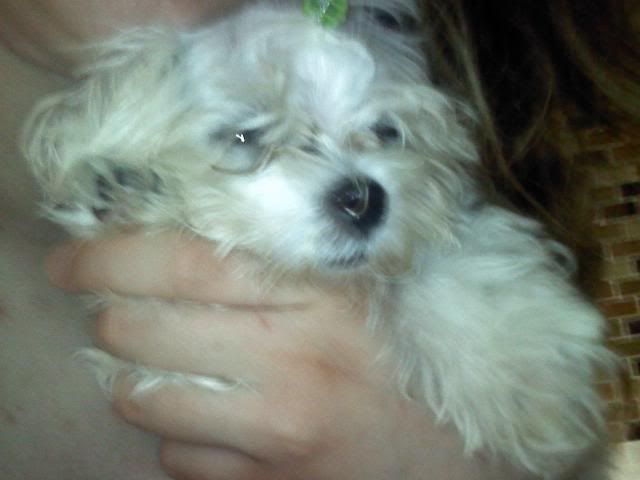 Outside in our backyard (no worries, it's pesticide free and everything:thumbsup
I love this picture - I was trying to get the stick from her and take a picture of her top knot at the same time :HistericalSmiley: what a joke right? It kind of worked :huh::aktion033::w00t: You can see her little baby teeth (WHICH REALLY HURT!). I had her hair up in a band and then a little clip over it so it would stay secure.
Inside, still playing around haha.
Naptime while I cook :wub: Maggie (our 14 year old girl) lets her sleep right up next to her. It's so cute! I'll have to capture that...
well, that's all