*sigh* this morning alice didn't want me to get dressed!
grr... mine! my shirt!
(lol yes, i love stripes..)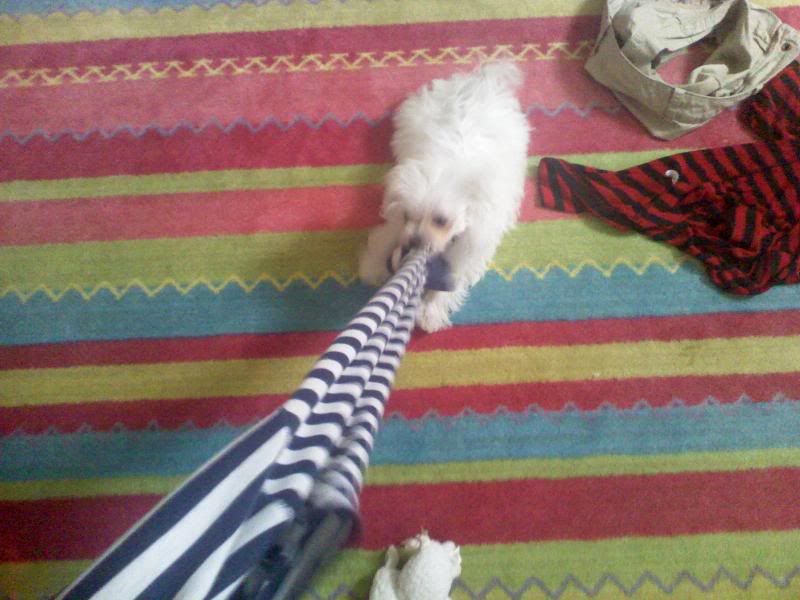 i haven't told you guys yet; but alice knows "sit" and "down" already! she learned them a couple weeks ago at about 3.5 months old. i was really proud of her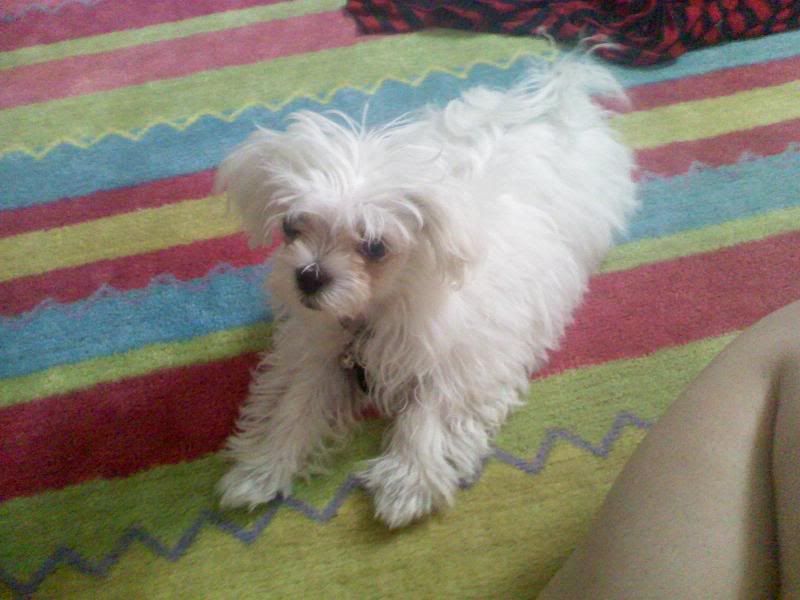 TOOOOOOOOOOOOOOOOOOOOOOOOOYYYY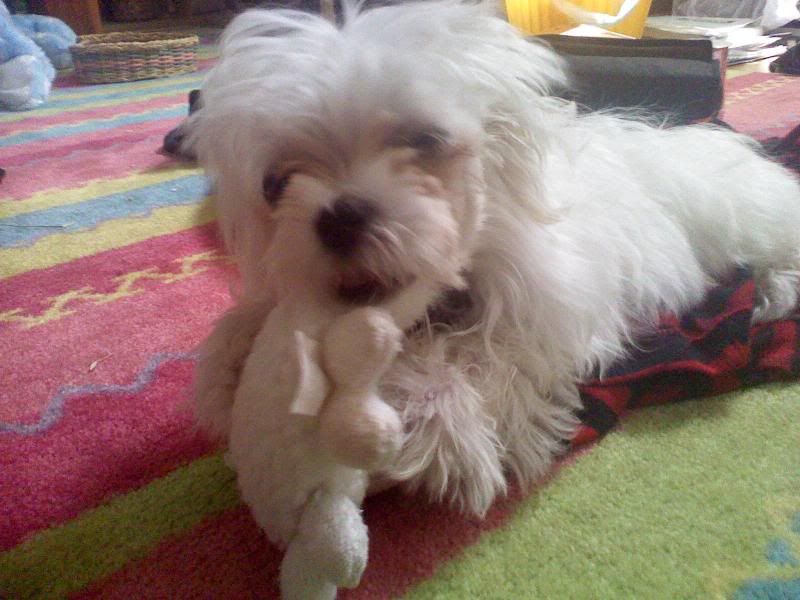 FINGER!! WOOO!!
Look at her sharp teeth! jeezzeeeee... she's trying to play pretty while biting on my finger too :HistericalSmiley: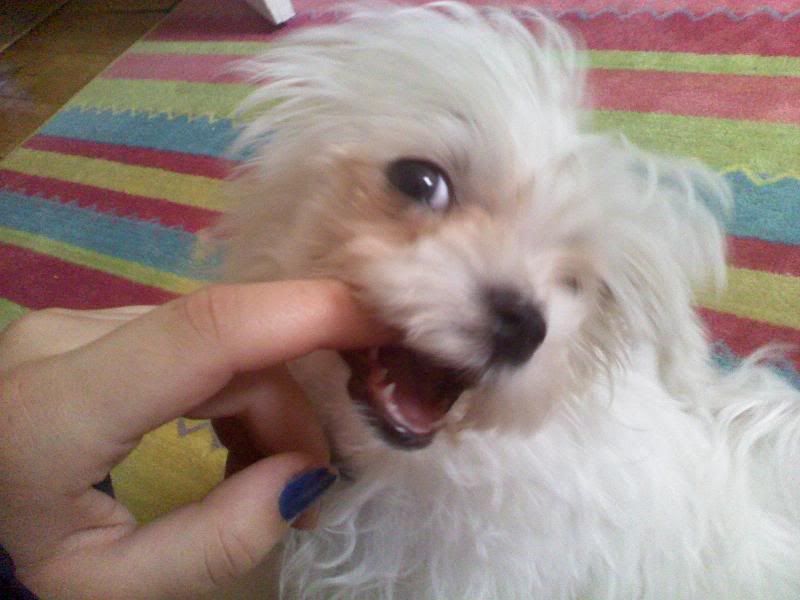 she's really a sweet baby :wub::innocent: sometimes :w00t: