Well, we showed in Vallejo, Ca this weekend and Marina finished Emma!! She only needed three single points to win but wound up winning her third major (which was 3 points :chili: ) So now she is Ch. Bellarata's Glee By Design!
This is especially exciting because Marina (my 11 year old daughter) has been showing Emma exclusively from the puppy/bred-by-exhibitor class and has finished her start to finish (including all the training, etc) Emma just turned 1 years old a few days ago, so all in all, she finished fairly quickly, (6 mos almost to the day, so most of the wins were as a puppy.)
So here are some pics! A friend of mine had her hubby taking pictures this weekend so I'm lucky to have some amazing photos of this weekend.
This one, I took with my cell phone though, while Marina was having her finishing photo taken.
(some of you may recognize the judge, Norman Patton, who judged the National speciality in Vancouver, Wa)
(the following photos were taken by Derek and Teresa)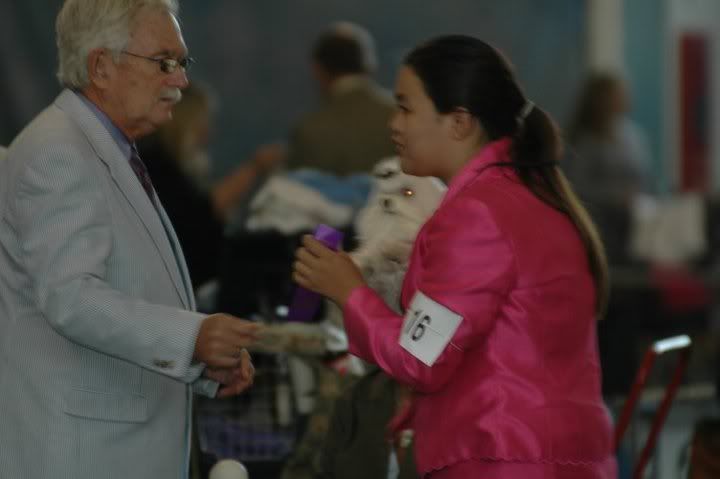 Marina getting her Winner Bitch ribbon
Emma gets VERY excited in the ring, and today was no different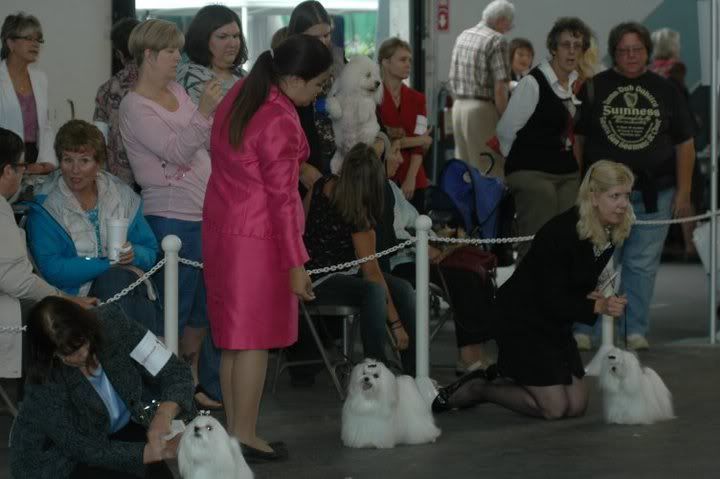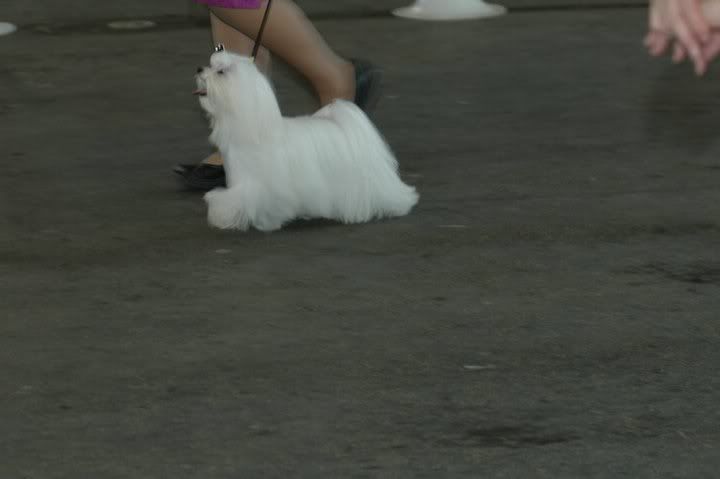 and here is another cell phone pic of Marina and Emma at the hotel before the show today
So for now, Marina will show Emma for grand champion points and they will be getting ready for Eukanuba!
Here are some 'highlights' of the life of Emma
2 weeks old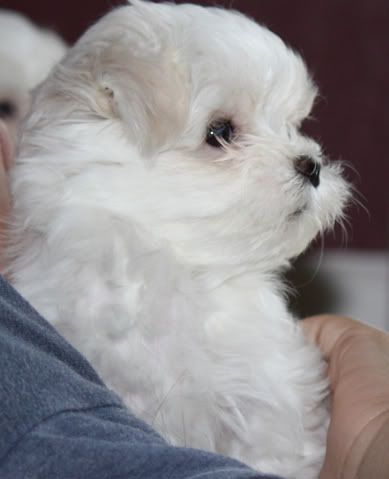 8 weeks old
12 weeks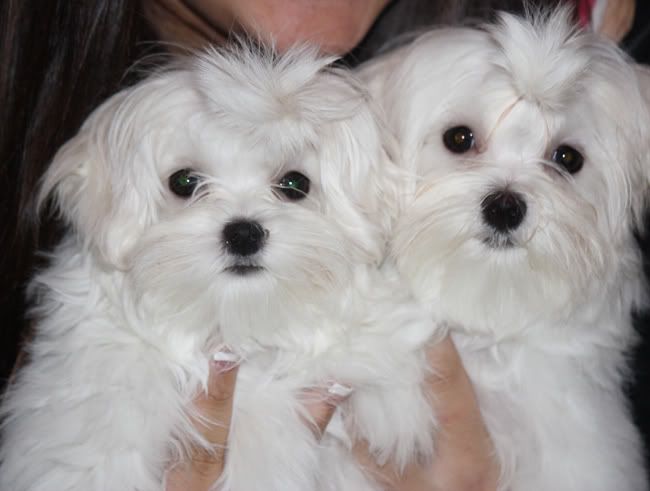 Truffles and Emma at ...4 mos I think (Truffles Left, Emma Right)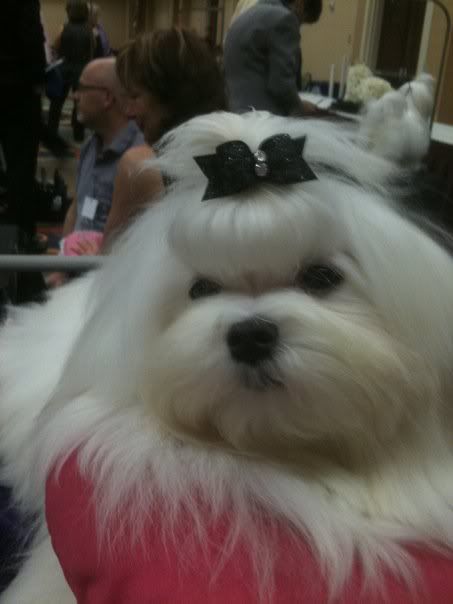 Nationals at 6 mos old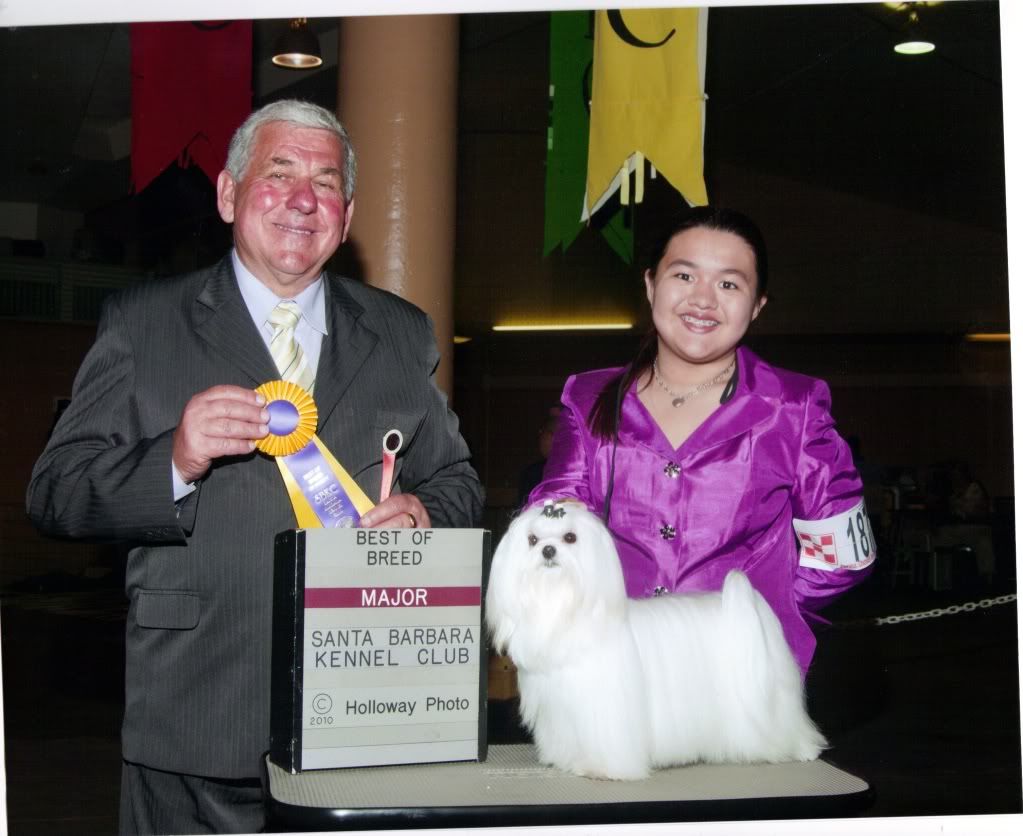 Second major and BOB at 11 mos
Thank you all for looking and sharing in this journey with us!!! :aktion033:
Here are her mom and dad
Ch. Delcost Marc by Design (Dad)
and
Ch. Midis Queen of the Nile (Mom)