:innocent:As many of you know, Aolani was recently in the slammer for disturbing the peace. Well, he's out now as they caught the real perpetrator. We didn't wait to find out who it was, but we did inquire and it wasn't Tyler, though Aolani thanks him for having his back. Dog the Bounty Hunter really came through and Aolani is very grateful that all his SM pals came through and supported him :wub:
However, now he's been jumpy as each time he hears police sirens he makes a run for it.
Here he is back from jail: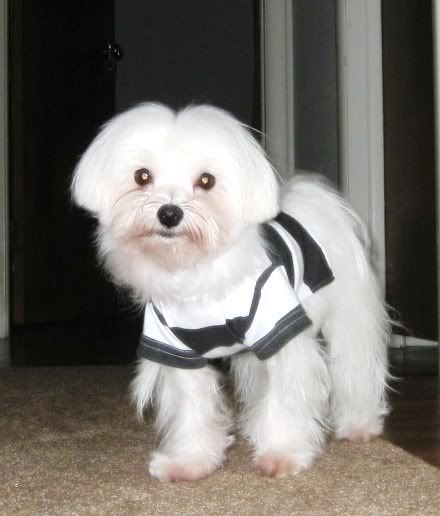 Tummy full and about to take a nap: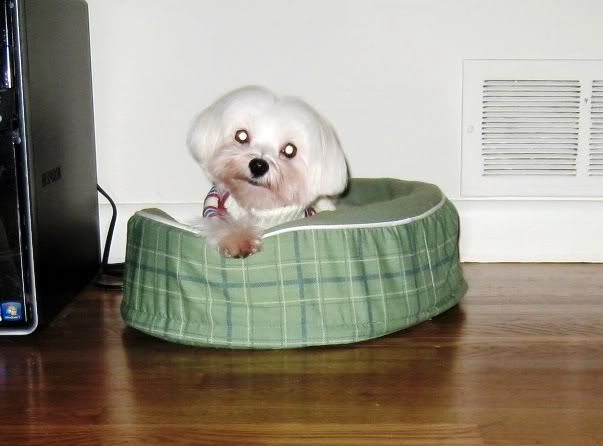 When all of a sudden:
Aolani: Ma didja here dat?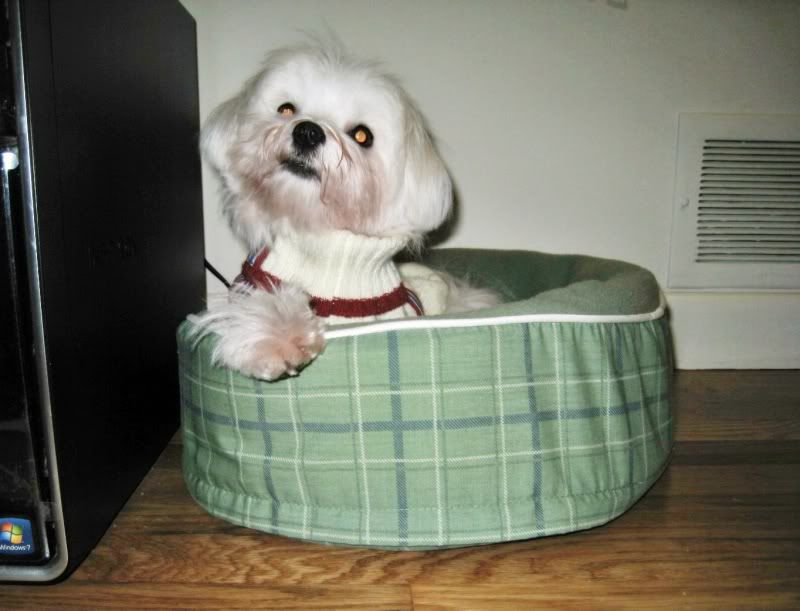 Aolani: Dat sounds awfuwwy familiar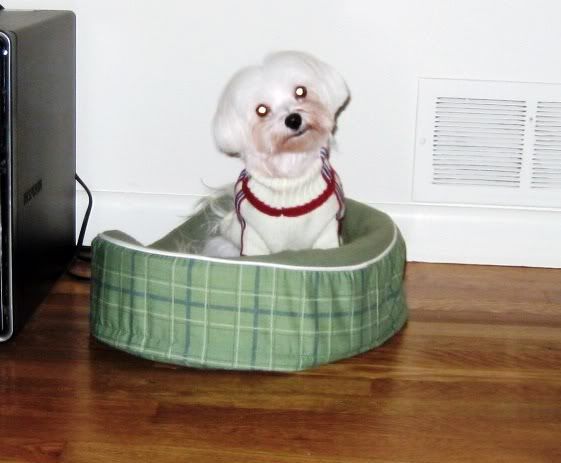 Aolani: I pwomise I widn't do it!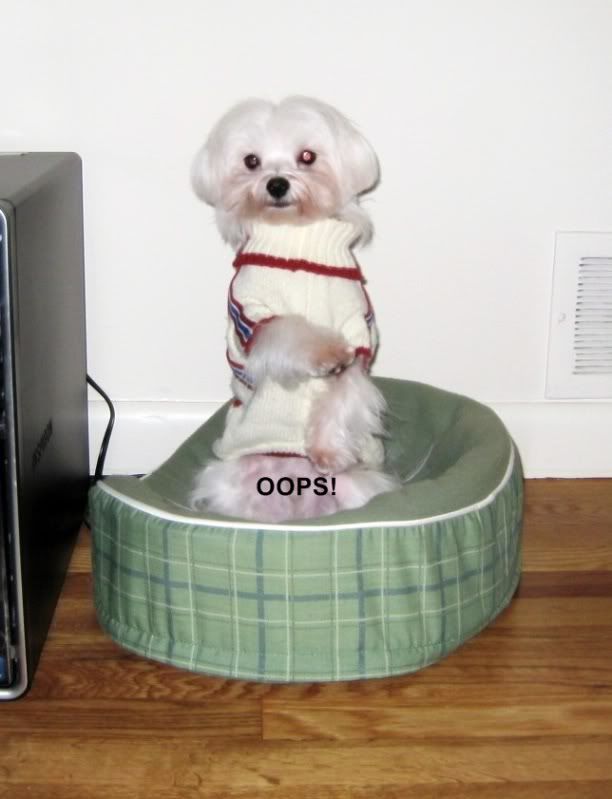 Aolani: Ya know what, betta safe dan sowwy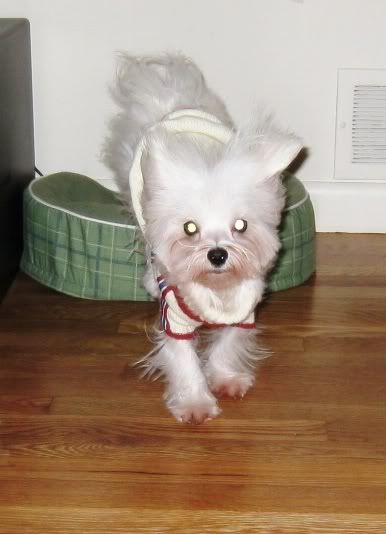 Aolani: Maybe I will go dis way instead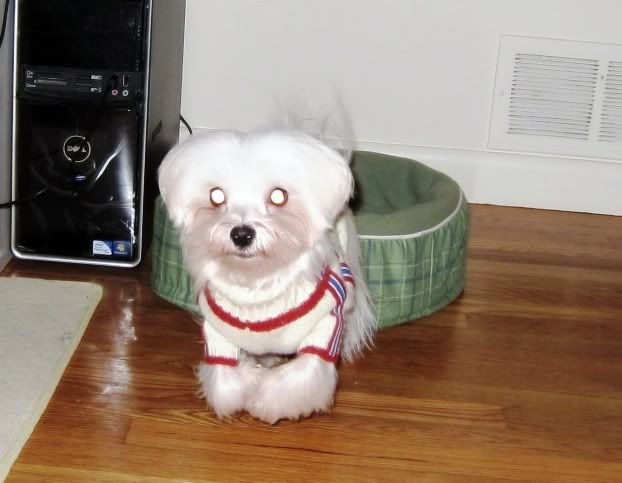 Aolani: No, no, dis way. Dey'll nebba find me again!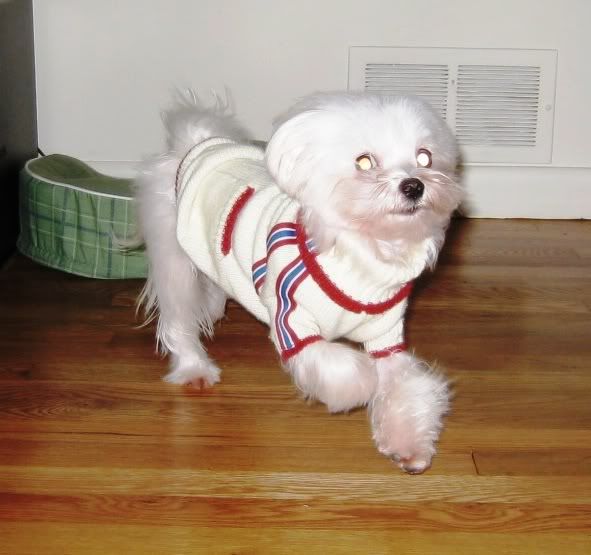 He ended up falling asleep hiding from the cops: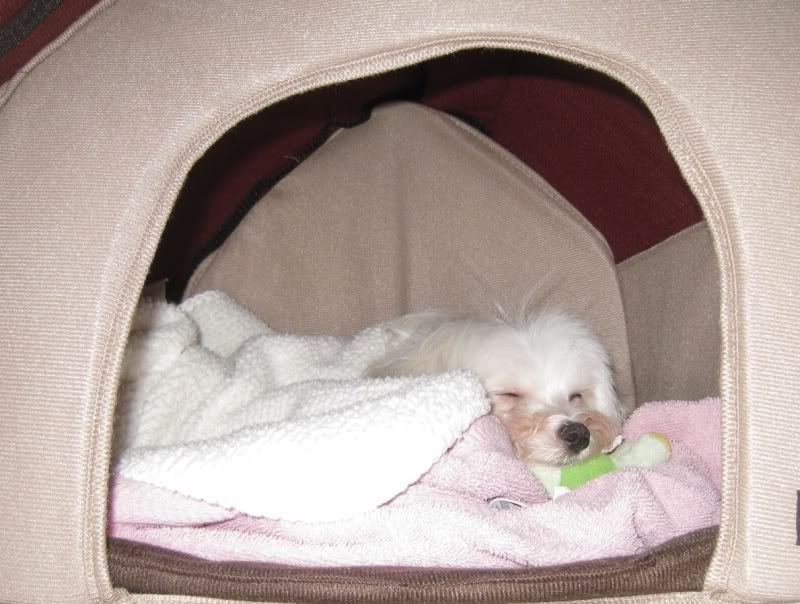 Sorry about the devil eyes (it's just proof that he's a little devil). I had to have flash on for the action shots -I shall invest in a better camera soon. The staining also shows a lot clearer with flash. I am managing it better now- you should have seen him a month ago. Since then his groomer cut off much of the staining and I just have to let the rest grow out. Below is a pic of him without flash and looking less like a devil :innocent: