Discussion Starter
•
#1
•
Dis Chwistmas me hab a speshall wish and me knows just da man to help me!
Maybe if me wish weal hawd he will come: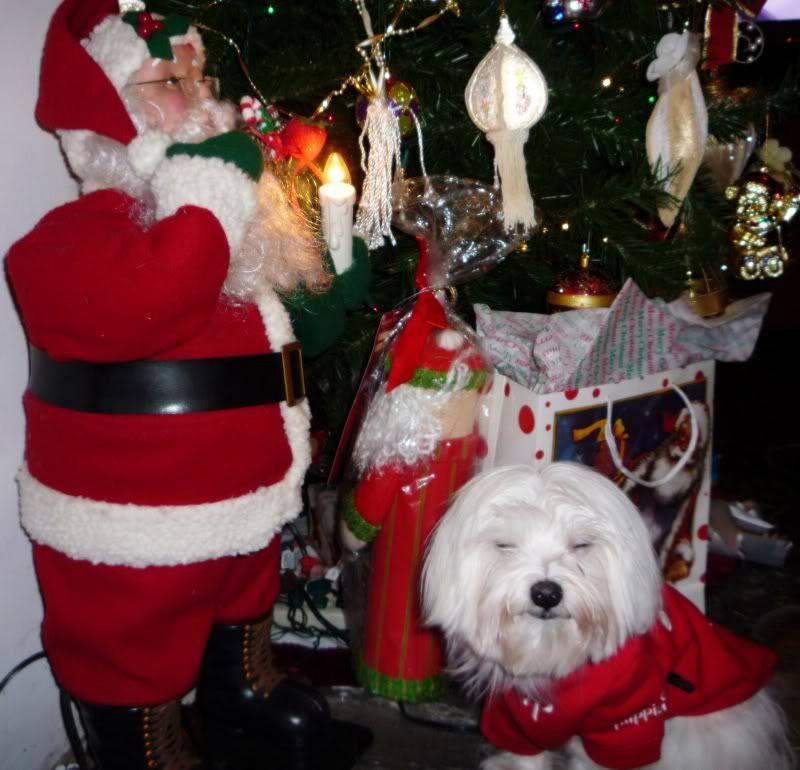 Oh my! Could it be!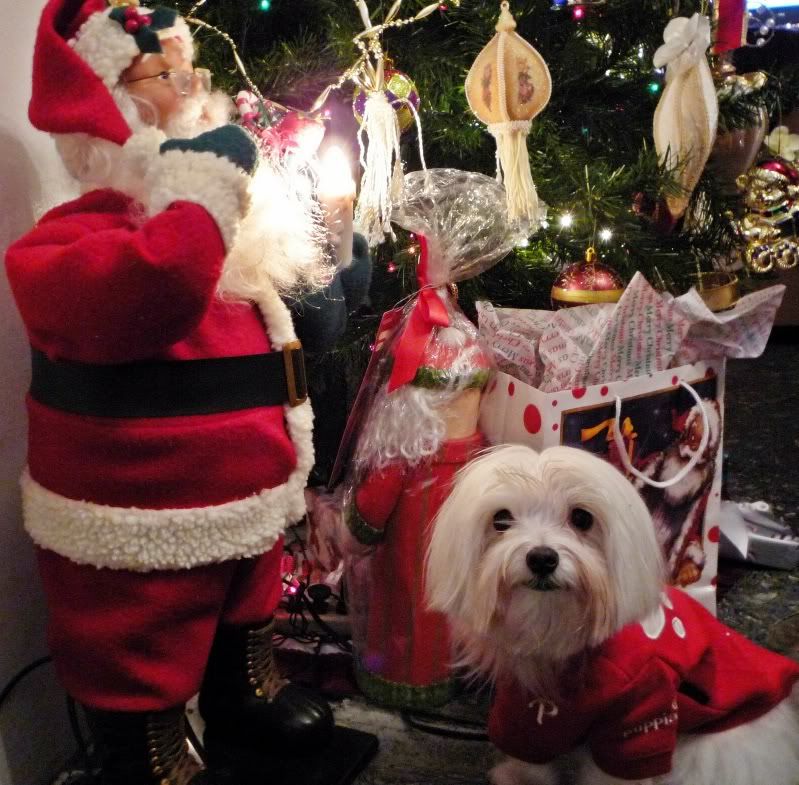 Xuse me ser, are yuus Santa Paws?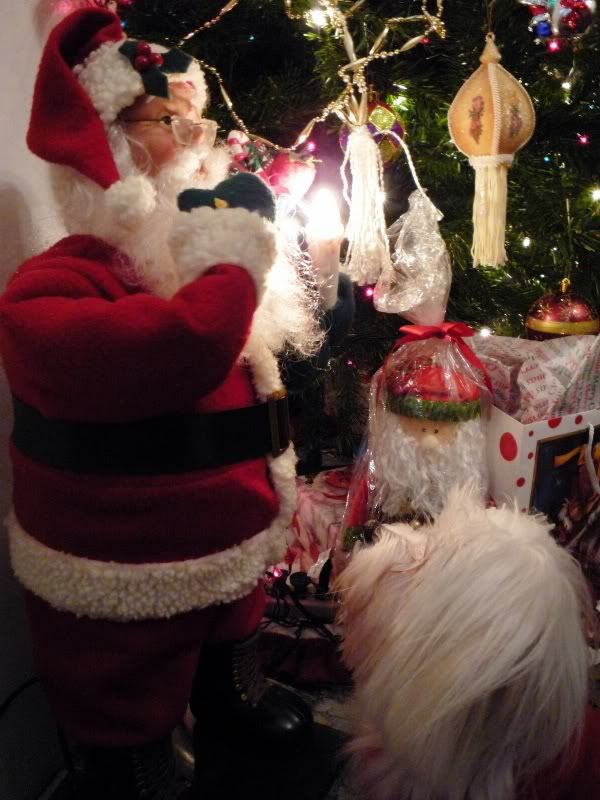 Santa: Yes Aolani. I heard you calling. How may I help you son?
Me hab a spechall secwet wish for Chwistmas:
Santa: Oh dear. Aolani, those types of wishes can only be fullfilled by the special Christmas Angel. I will put in a good word for you though because you really haven't asked for much this year.
Fanks Santa! Yuus da man. Let's hug it out!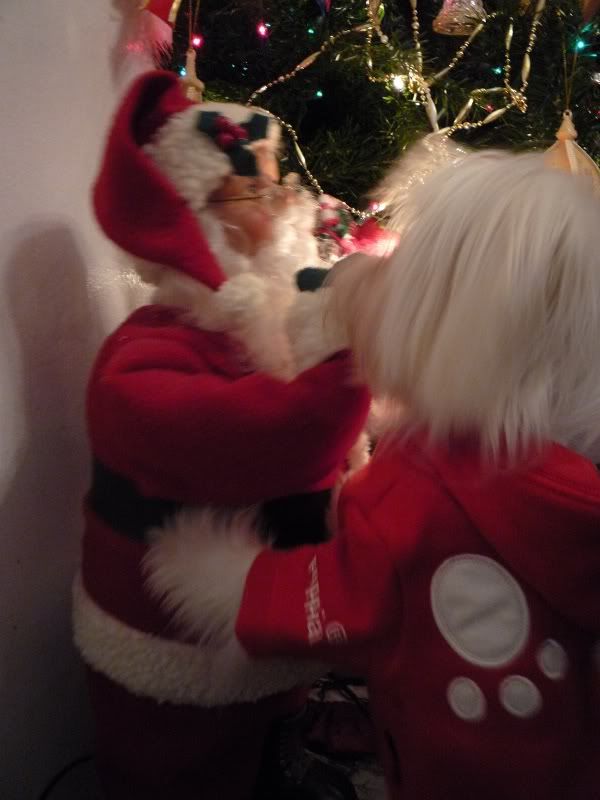 Now wer am I gonna find da Chwistmas Angel?
Oh, wait! der she is! Wight in fwont of gwandma's twee! Me so fankful ma was taking pics of me again or else me neber wud hab seen her!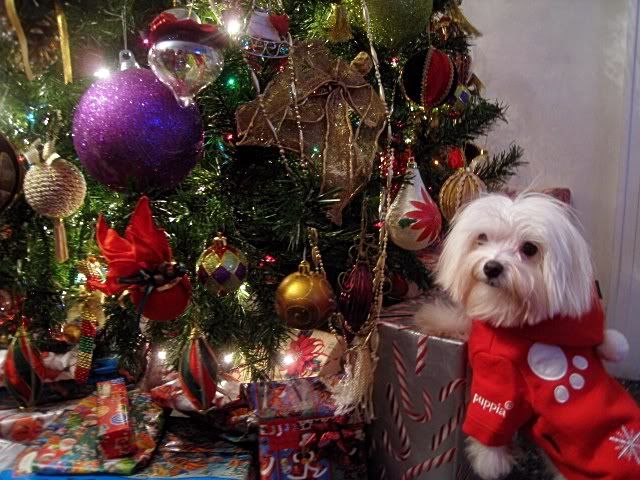 Sure wooks wike her wight?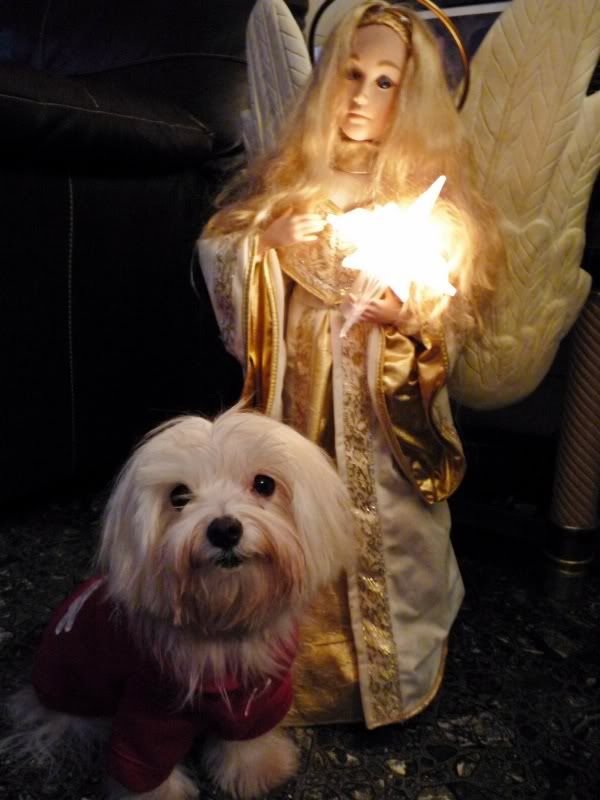 Begging always werks for ma: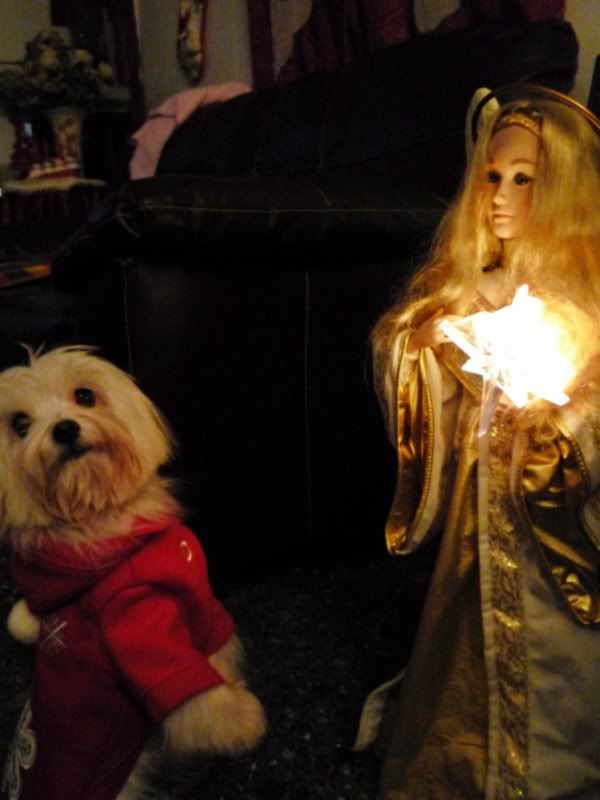 Chwistmas Angel, me hoping yuus can hewlp me out wif sumfing: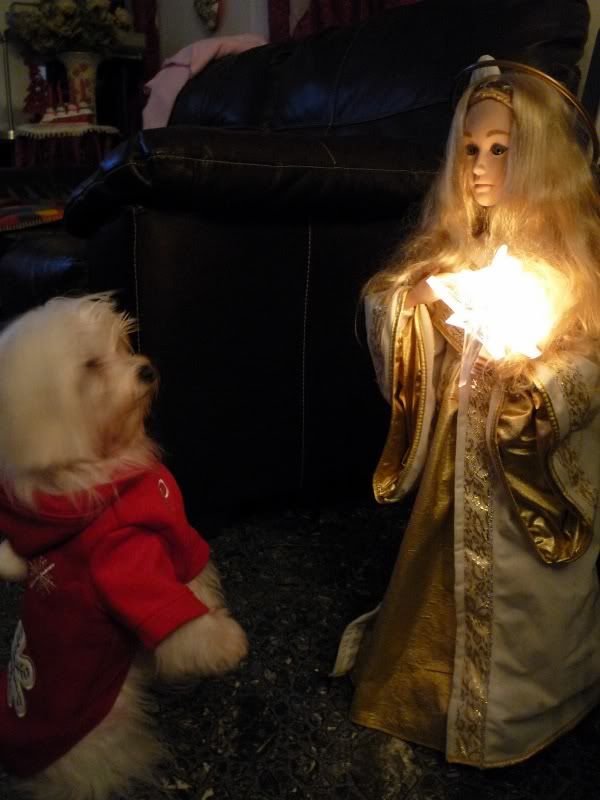 Angel: Yes, Aolani dear. What is your special wish:
Tis a secwet so me will get cwoser.
Me hopes dat Wosey gets eberyfing she wants for Chwistmas and if dat takes away fwom my pwezzies den dats okay becawse me knows she will be happy wif alllll her pwezzies. My wady deswerves only da best! Me also hopes to see my sweet Wosey before next Chwistmas so dat me and her can pway and snuggle togeder. She's my feeansay and me weally wubs her.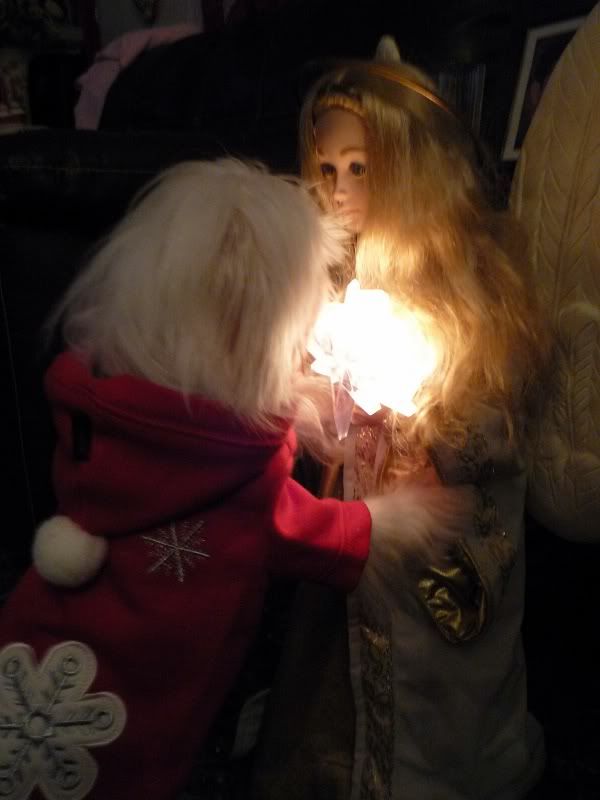 Angel: Josey sounds like such a lovely little girl and I will make sure she gets everything that she wished for. Now, as for your play time together, Aolani dear, you know you have some anger management issues that you need to address before you wed dear sweet Josey. Since you want what's best for her, I will grant you more training this year so that one day you both can meet up and have a wonderful time together.
How did yuu know about dat? Me so ashamed, but me understand and will werk weally hawd to become the best pup for her. Me pwomise yuu Chwistmas angel.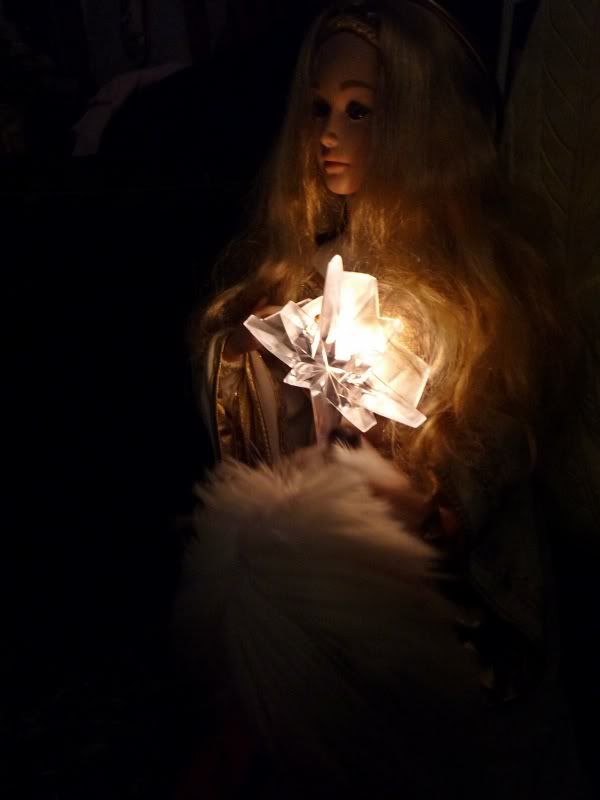 You hear dat ma! Yuu can't slack off dis year!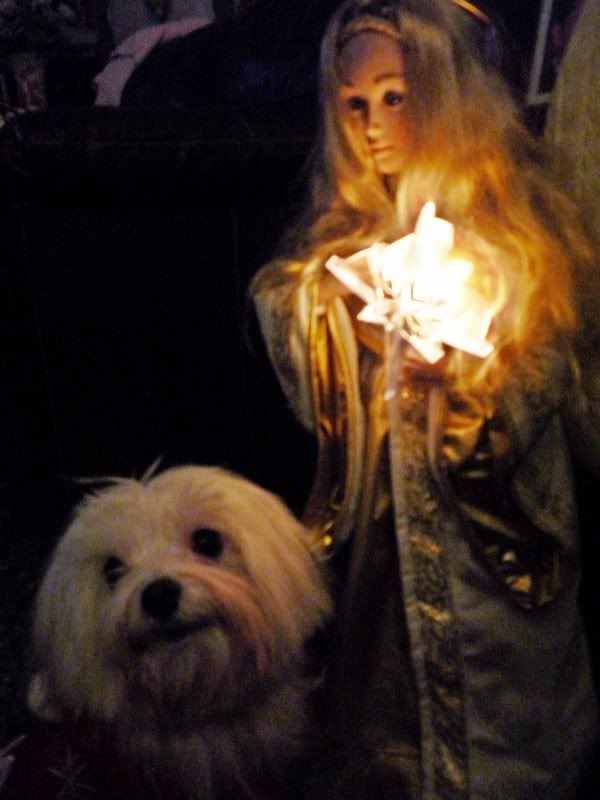 Edith: Aolani, I think that was meant for the both of us.
Aolani: Until den, Wosey, pwease wait for me! Me hopes yuus hab a wonderful Chwistmas wif yuus mommy, brudder and sister and me allweady knows yuu's gonna get eberyfing yuu wished for so enjoy!
Now, me will go to sweep to dweam of yuu.