Well everyone we have almost had Babydoll for a year now, and as you know I have been letting her hair grow out. Well her hair has not gotten as long as I had hoped for by now, its like it has stopped growing!
Here are some pics from when we got her till now, I am not sure what to do, I am debating cutting her body down in a puppy cut and trimming up the ears and beard and leaving the head and tail. She has such a cottony coat that it gets knotted very easily. She has a new fur brother (a French Bulldog) and they play and play and lets just say she ends up a MESS everyday!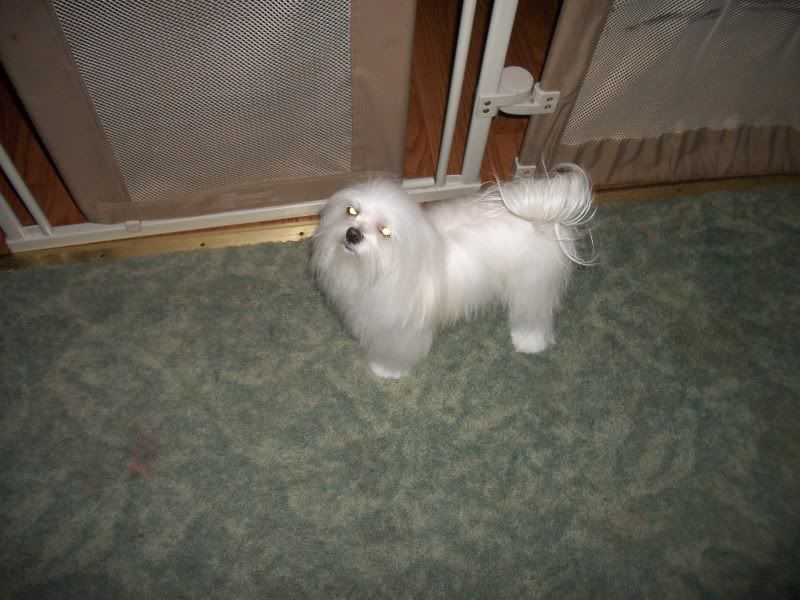 you can tell she has grown from the 1st pic to the 3rd pic, but you can tell at her sides near the belly area, that just doesn't seem to grown much. I don't know what to do. She gets bathed every week to 10 days and I do switch shampoos and conditioners every now and then.
Here are some more pics, enjoy