I thought this was so striking I wanted to share. This is the Sophia Silk Dress from Dog In The Closet. It's super soft, light weight, and stretchy. Soooo comfy. :wub: I paired it with the Puppia Pacific Harness for warm days. For another style option, and great for cooler weather, it was designed to be layered with Dog In The Closet's Milan Harness Vest.
Here's my darlin' Callie showing the front view. I can't get over how much her top knot has grown since just a couple of weeks ago! Although I still have to use some gel to keep the shorter 'bangs' up. By the end of the week, like now
, it's looking a bit 'dark'. :blush:
Callie was not being very cooperative on the side view. However she informed me I was trying to show off the ensemble, not her. :innocent: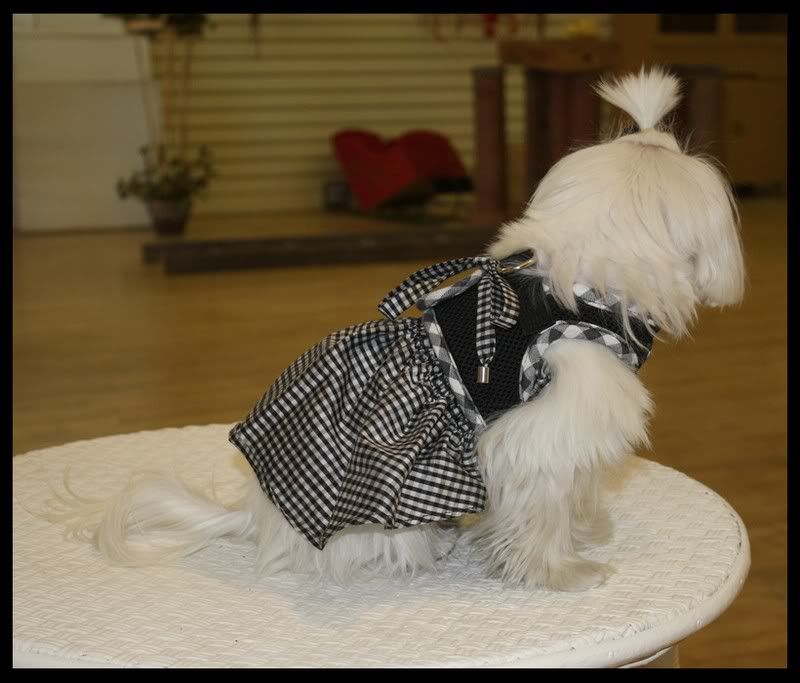 Here the Sophia Dress is layered with the Milan Harness Vest. These harnesses and the dress should be in stock sometime next week.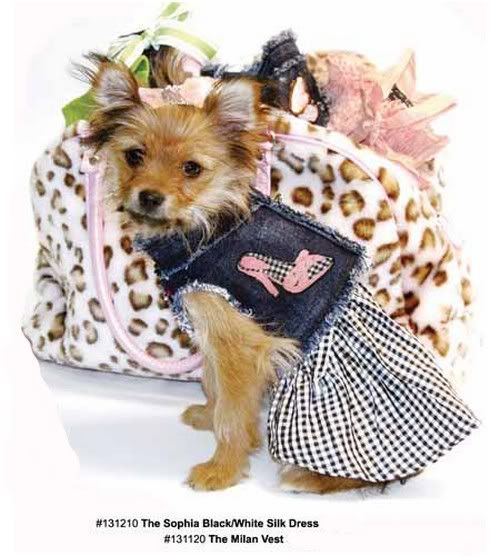 The Sophia
Puppia Pacific Harness B Black
The Milan Harness Vest