Discussion Starter
•
#1
•
Please forgive the insane amount of pics. I was shocked when I downloaded them and realized I had taken over 200. :embarrassed: And what's really bad is I realized that I didn't get very many pics of Zoe & Jett! lol So as you can see, I really REALLY cut back on the pics. I just had a hard time cutting out too many pics. Everyone and their babies were just too photogenic. :wub:
Anyway...we had TONS of fun and hope to get the group together again this fall. If we plan it early enough, maybe more from the Northern Indiana/Chicago area can make it.
Christie and Tiffany (Supermanskivvies)
Tiffany with Sweetness in the background
Debbie with Joey and Lilly (magee)
Debbie's Joey and Lilly
Leslie with Hemi on her lap and holding Izzy (Wooflife)
Leslie's Wedge (Wedge is a Brussels Griffon)
Leslie's Hemi (Hemi is a Havanese)
Grandma (my mom) with Jett in her lap and Callie asking for uppies.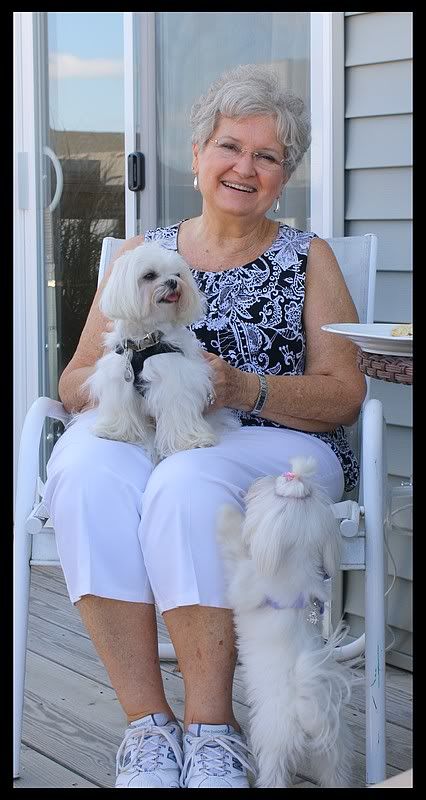 My Zoe exploring the yard
Maggie (maggieh who has Sweetness and Tessa) holding my Callie.
Maggie's Sweetness
Maggie's Tessa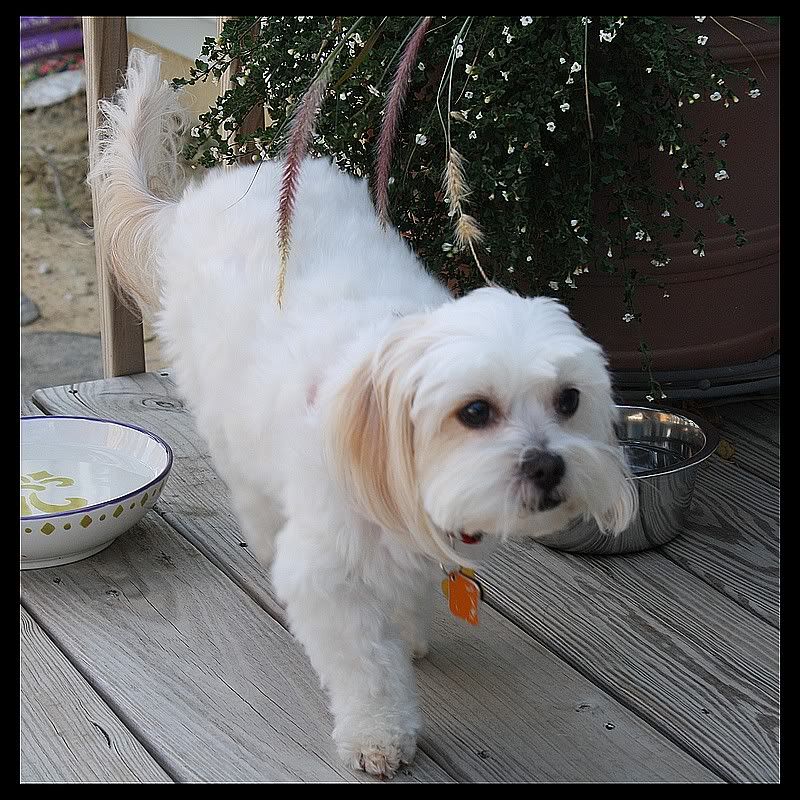 Callie's birthday cake
Auntie Leslie making sure Callie get's the first bite of cake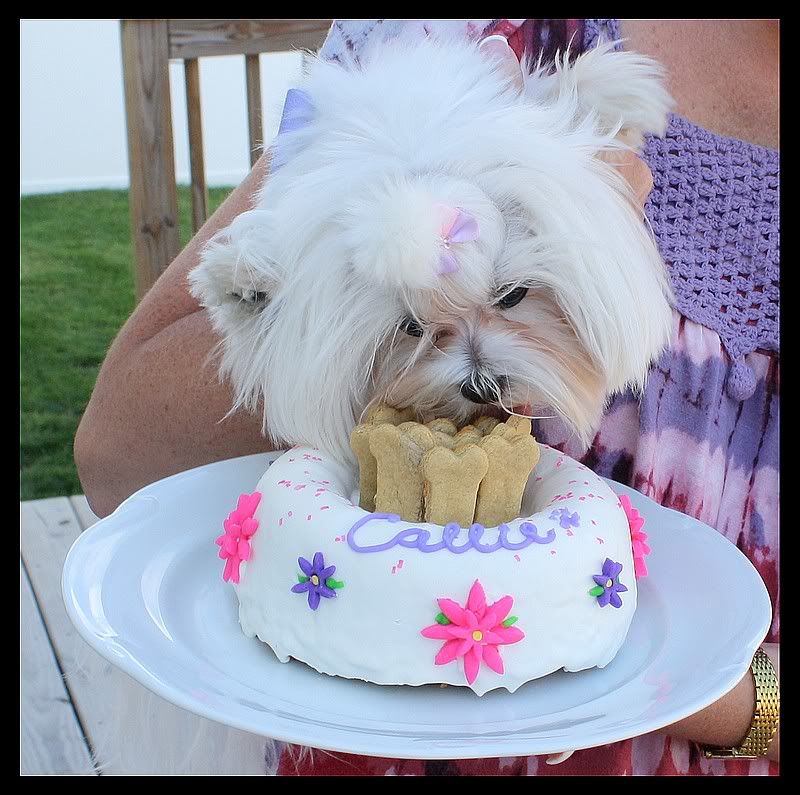 And even the second bite of cake. :wub:
Cake time! Make way for the birthday girl!! Auntie Leslie presenting the birthday cake to Callie.
Various shots of Auntie Leslie tormenting all the fluffs with the cake. :HistericalSmiley:
I was a bit nervous having all the dogs together for the first time like this a putting a cake in front of them like that. But I will have to say that everyone was very well mannered. Don't worry, everyone got some cake. Scroll down to the next post as we 'Let them eat cake'. :blush: