Casanova has lost his modeling mojo. He's now a love sick puppy. I keep him gated off from Meow Meow :wub:, who has moved into the city to undergo her cancer treatment. He spend days and nights moaning to play with her. Meanwhile, Meow Meow keeps meowing at me to go outside-- except there's no grass outside. There is only a hallway . So it's a regular animal orchestra around here (we slept 3 hours last night). :blink:
The groomer came by today.
Do you think these bobbleheads are matching yet??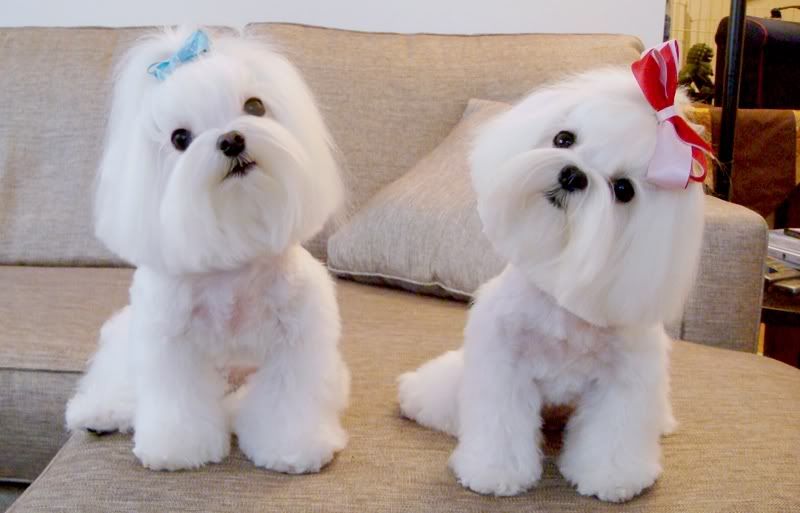 Here's my precious little patient.
Meow Meow's eyes are usually really round and gorgeous. But she is feeling bad here...you can see where they shaved her underside off to take out her 1.25 pound spleen. :crying: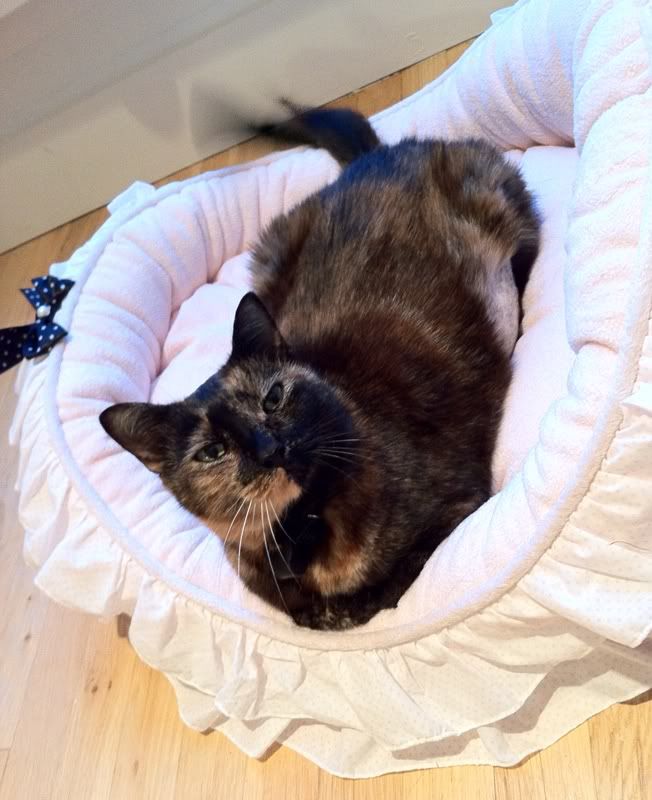 Meanwhile, Bijou is running around happily, oblivious to everything.
(Sometimes that is just what I need!) Here's her haircut today.
I love when she looks up at me like this.
:wub:
I usually just give her anything she wants when she does this.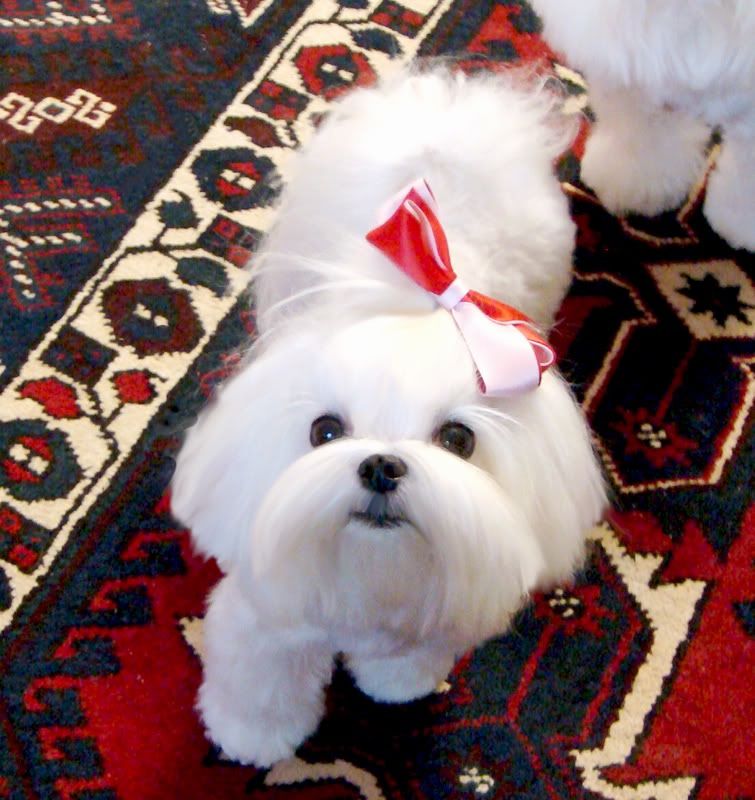 She's a good girl. Actually, all my babies are so good.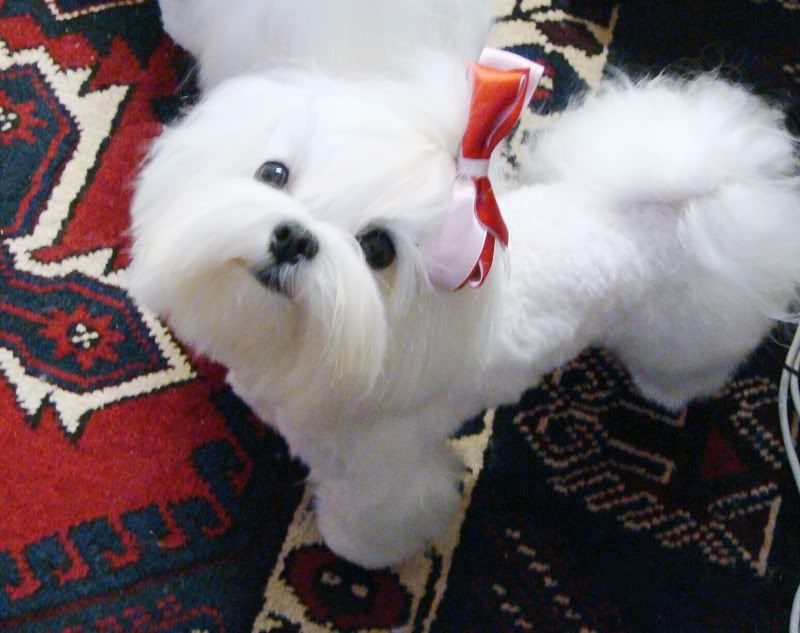 I'm so blessed.
Please pray for Meow Meow if you can.
The doctor gives her only 30-40% chance of surviving this. Thank you for looking!!