We were away for the Christmas Holiday and stayed in a cabin so no pretty Chritmas tree or decorations indicating it was Christmas except for the beautiful wrapped gifts from Chloe and Summer' SS, Cindy (Cyndrae) beautiful, Daisy and Lilly! Unfortunately, Chloe and Summer were so excited to open the gifts, that I forgot to take pictures before they were opened.
Chloe yelling to open the box!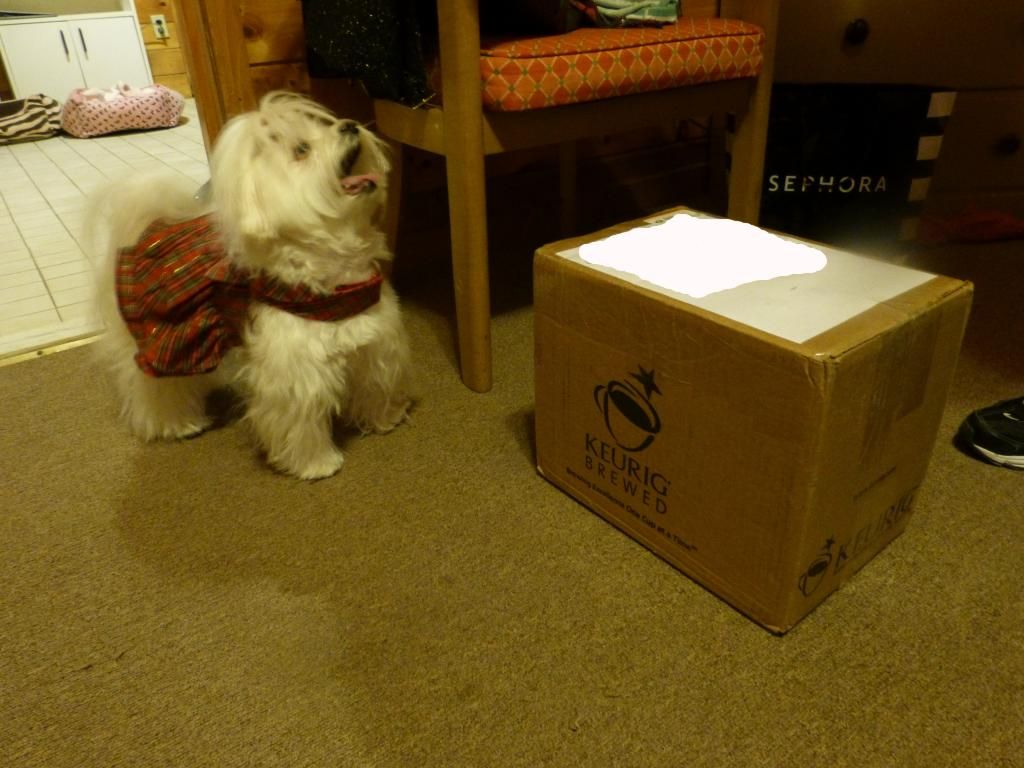 Chloe investigating what's inside
Summer looking to see what Chloe is doing!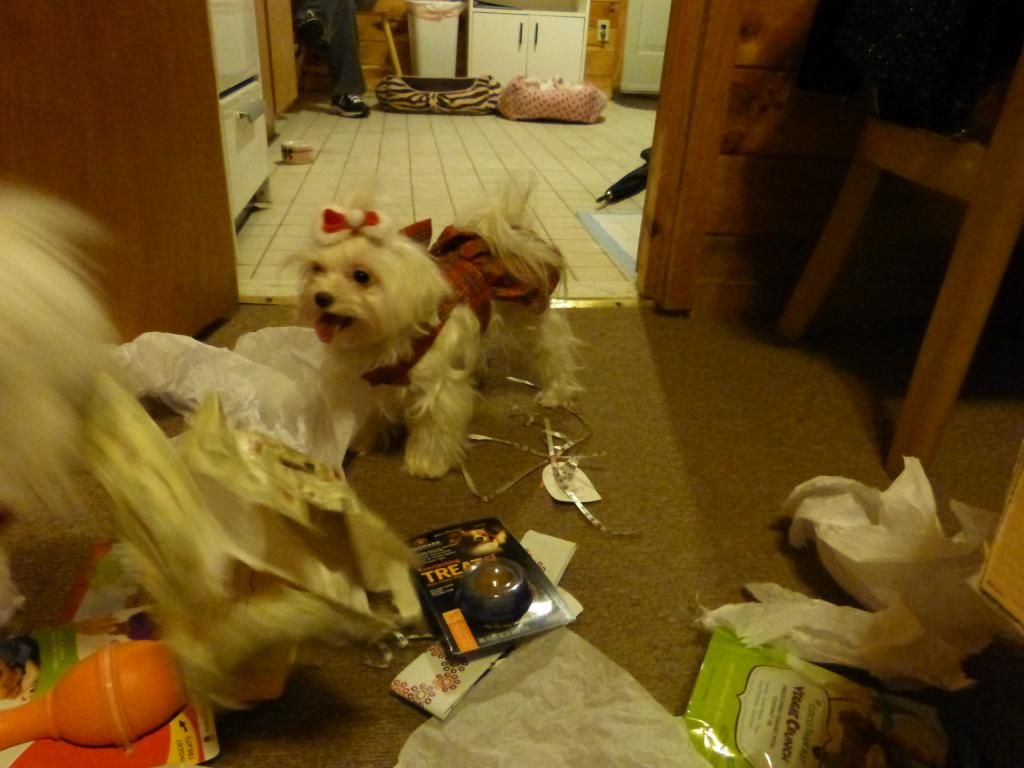 Chloe and Summer with all their gifts!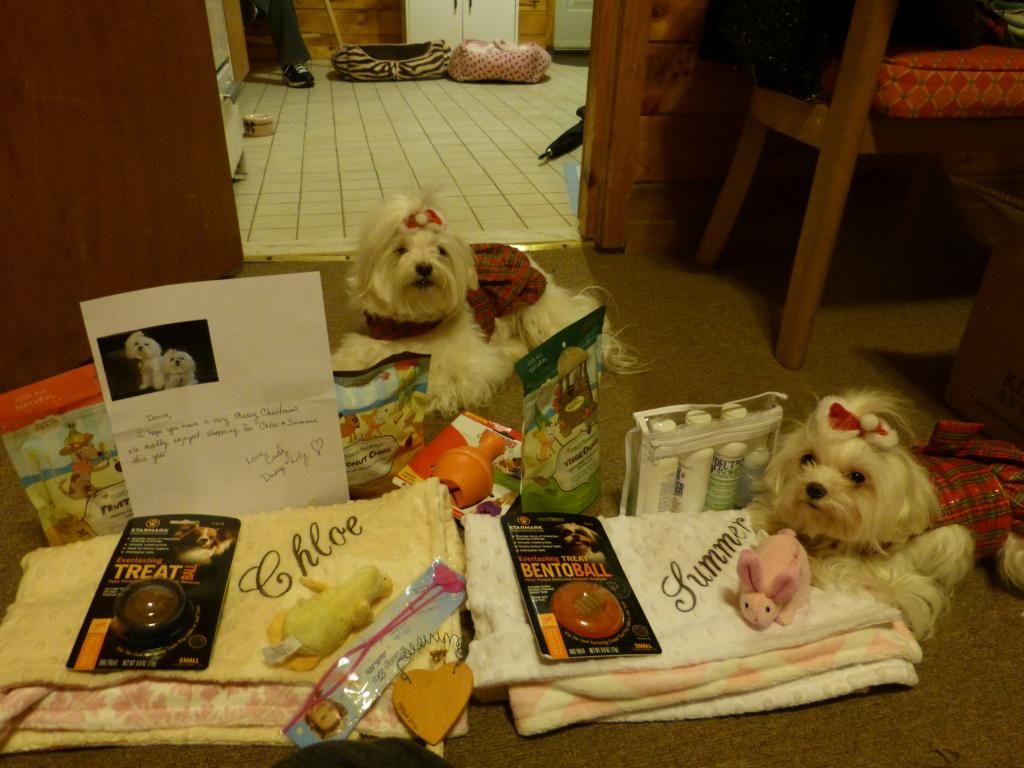 They both received a beautiful personalized blanket which is so soft, three bags of treats, two bento balls, some toys, a kong, shampoo, conditioner, Ice on Ice by Chris Christensen, a thing for the hair and an ornament that was hand made by Cindy's mother, which I will treasure. I put it on my tree as soon as I got home and will put it on every year. Cindy what is your mother's name? I would like to know the name of the person who made the ornament.
We loved everything! Thank you so much!!!