Discussion Starter
•
#1
•
Chloe and Summer's SS Santa was April, Rose and Lily (aprilb)…They did a wonderful job picking out gifts for them. Chloe and Summer received a nice comfy bed that came with a matching blanket, and a squeaky toy, two other squeaky toys, two rope toys, little bows and clips and Pure Bites, which is one of their favorite treats!
Summer come quick...there is a card with our name on it!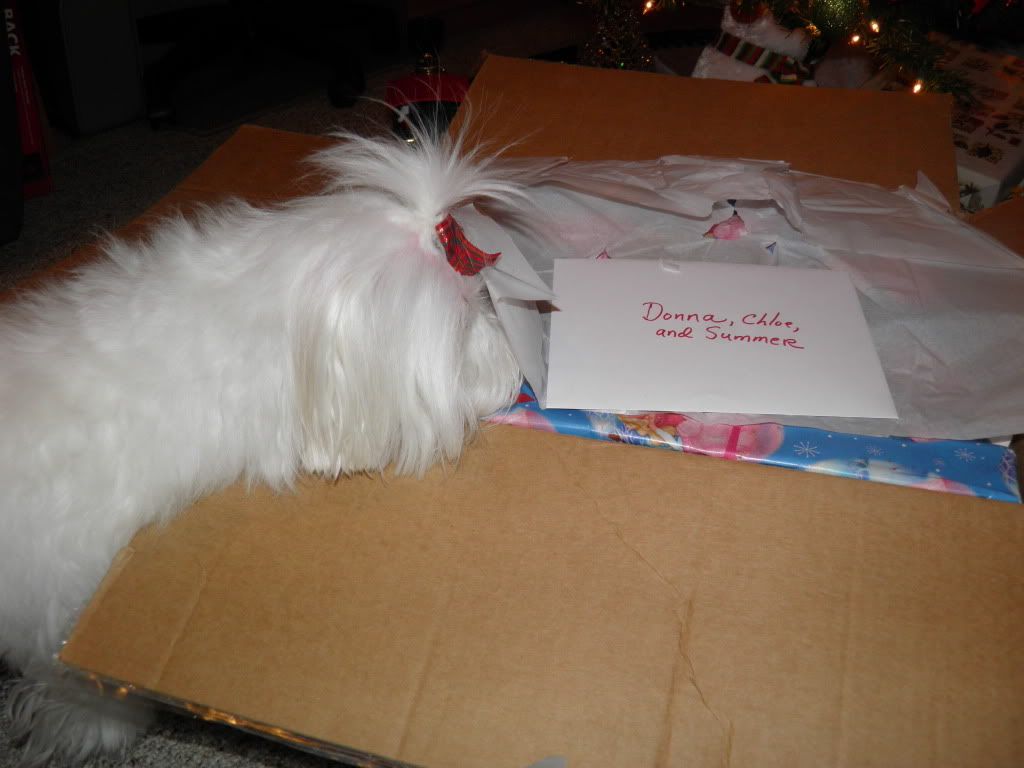 Let me check out everything!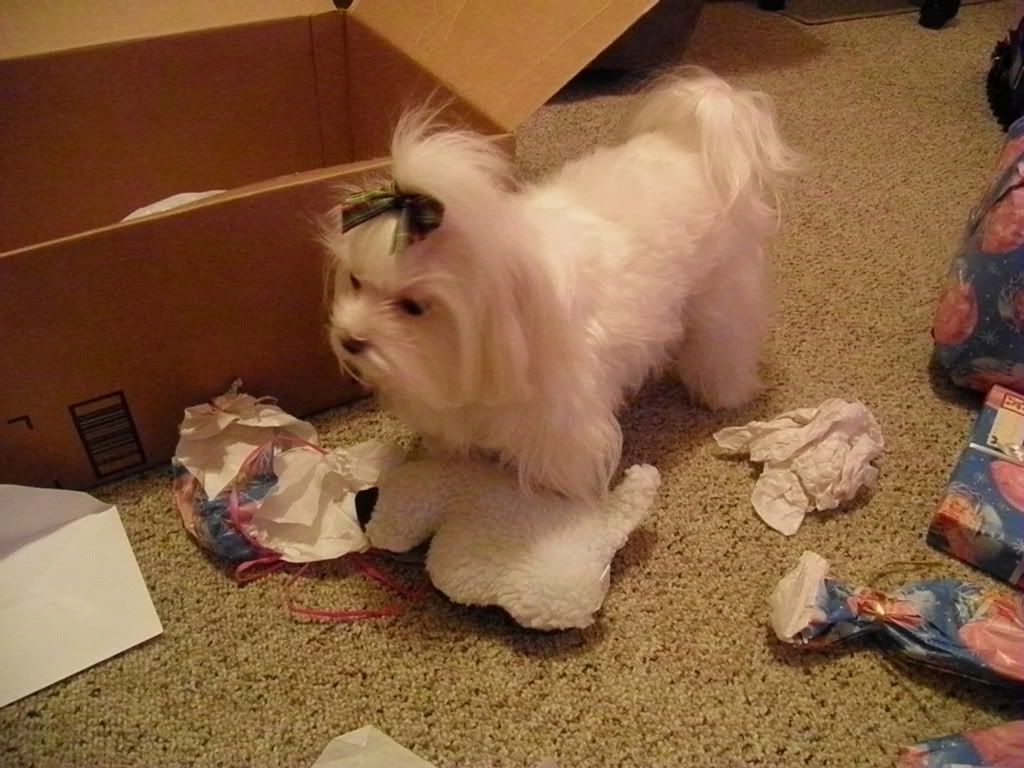 This toy is mine!
This bed is mine too!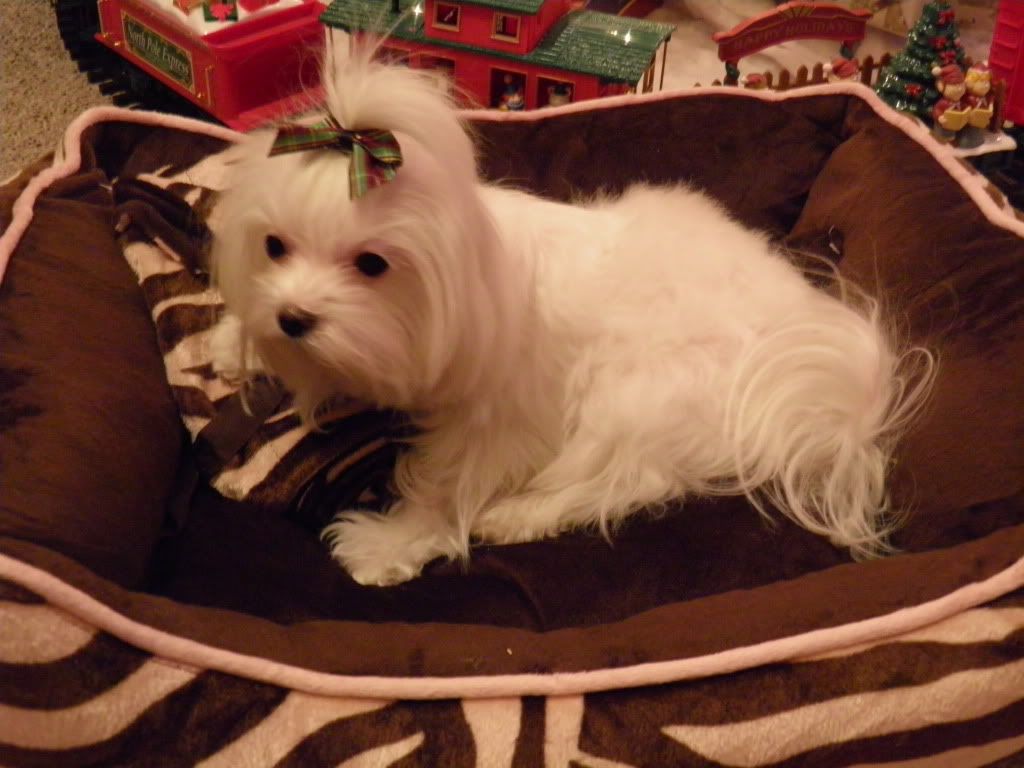 Summer, Mommy said we have to share the bed.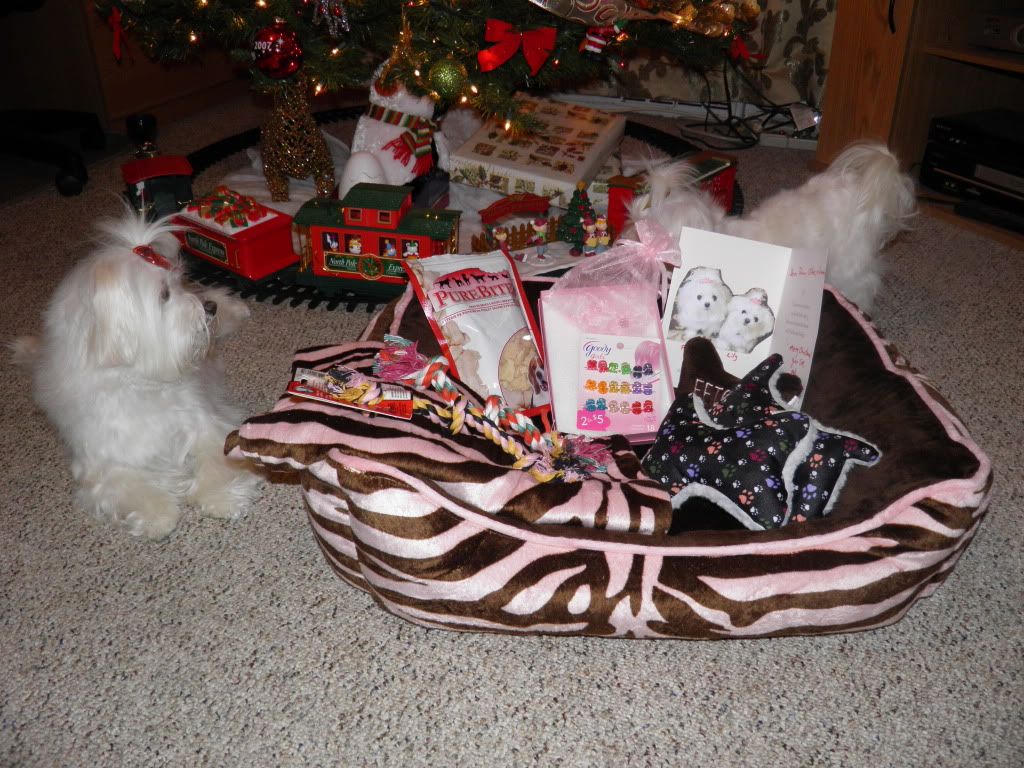 We really love our gifts! Thank you Auntie April, Rose and Lily for being such a great Secret Santa!