Chowder got a haircut! It was for him not me, because he hates hair brushing and his bath time with hair-drying was getting longer and longer as his coat grew in. He seems really happy, and looks cute, but it was hard to have them cut it just because it takes so long to grow!
Here he is with his brother Darby: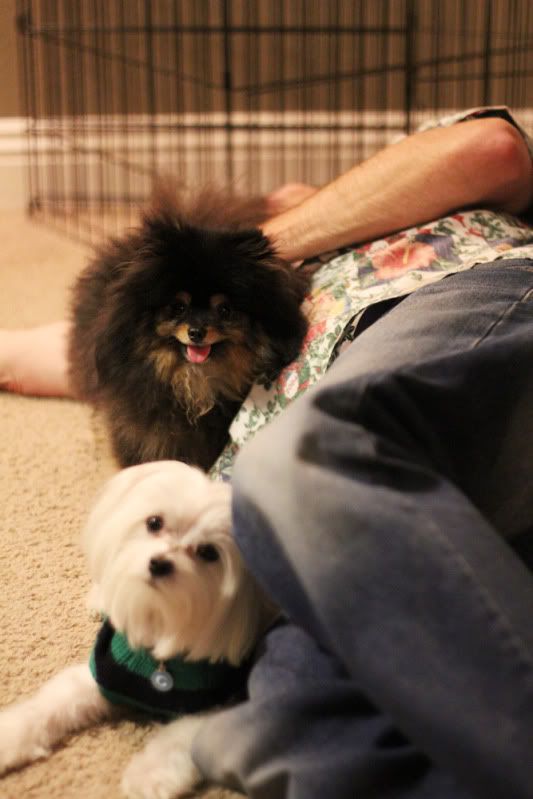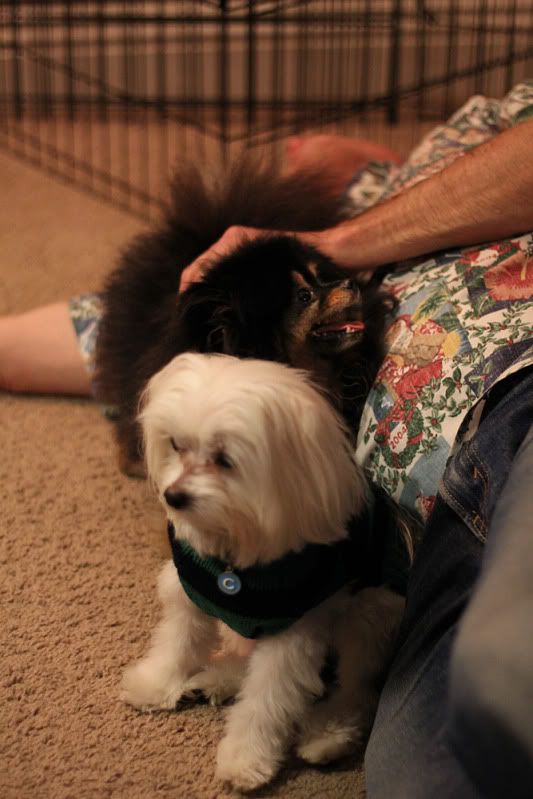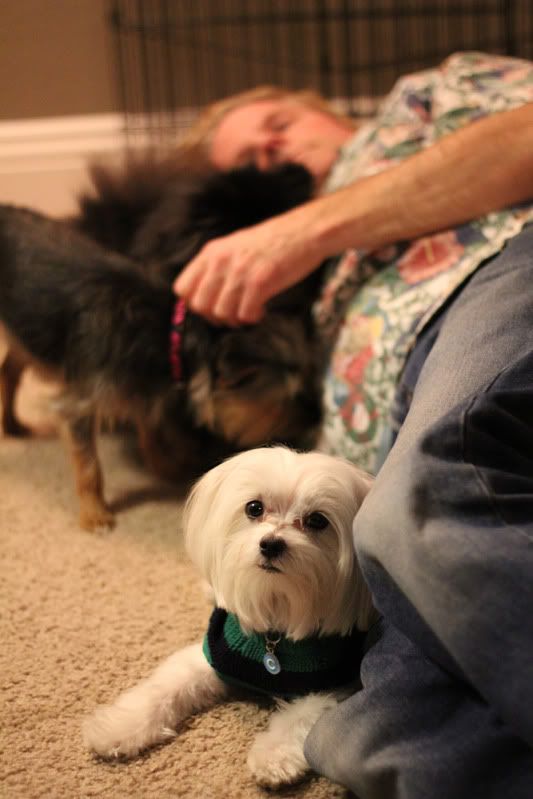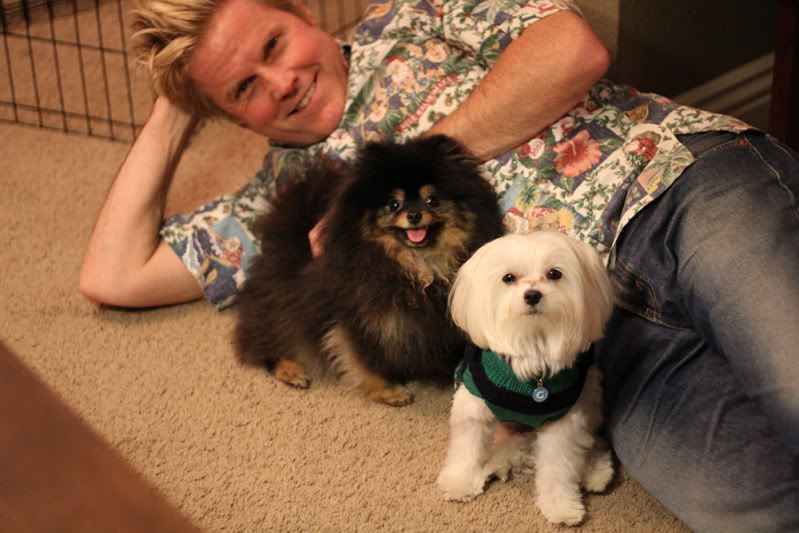 Happy holidays everyone!