Discussion Starter
•
#1
•
Dear Awnties,
I'm so excited to finally open all my pwessies! I gots da best gifts fwom my secwet Santa Brenda and Jodi, Maglily! Ewifing was packed so pwetty, I had so much fun! I gots 2 haiw bows, raindeer toy, elephant toy, buddy biscuits, ceramic bowl, a little bag, a coat, Christmas card! The coat is so pwetty! Den Mommy got some chocolate candies! She says dey yummy!
Thank you Awntie Brenda an Jodi fow such awesome gifts! I wuv dem all!
Merry Christmas and lots of huggies!
Pearlan :wub:




Mommy, wook at all my gifts! Yay!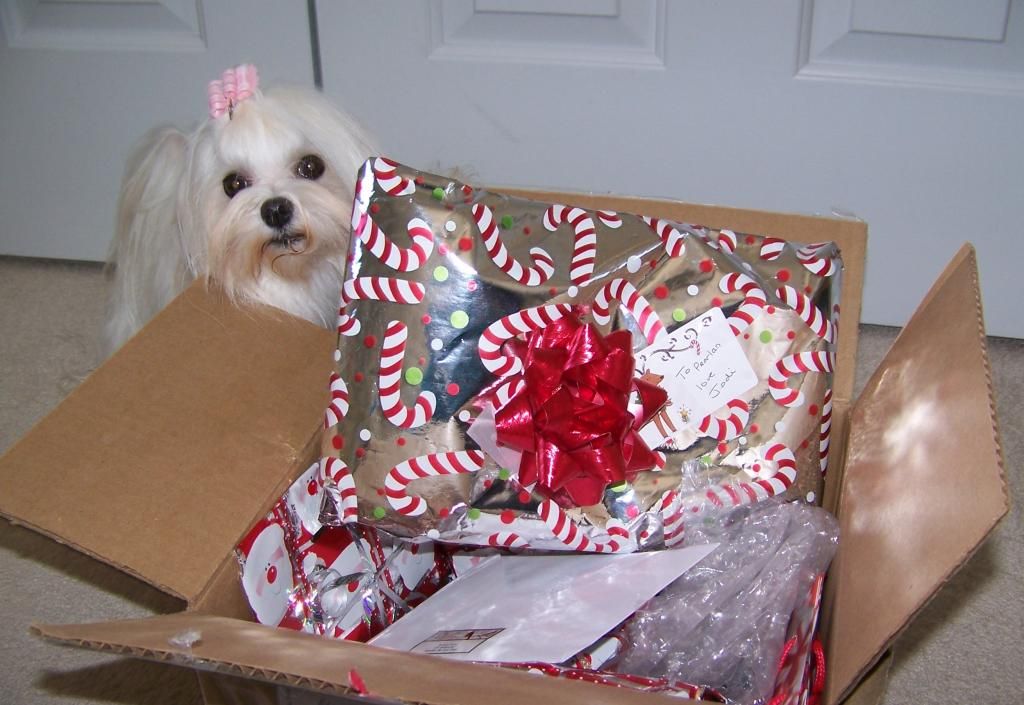 Dis says fow me! Wondew wats hewe!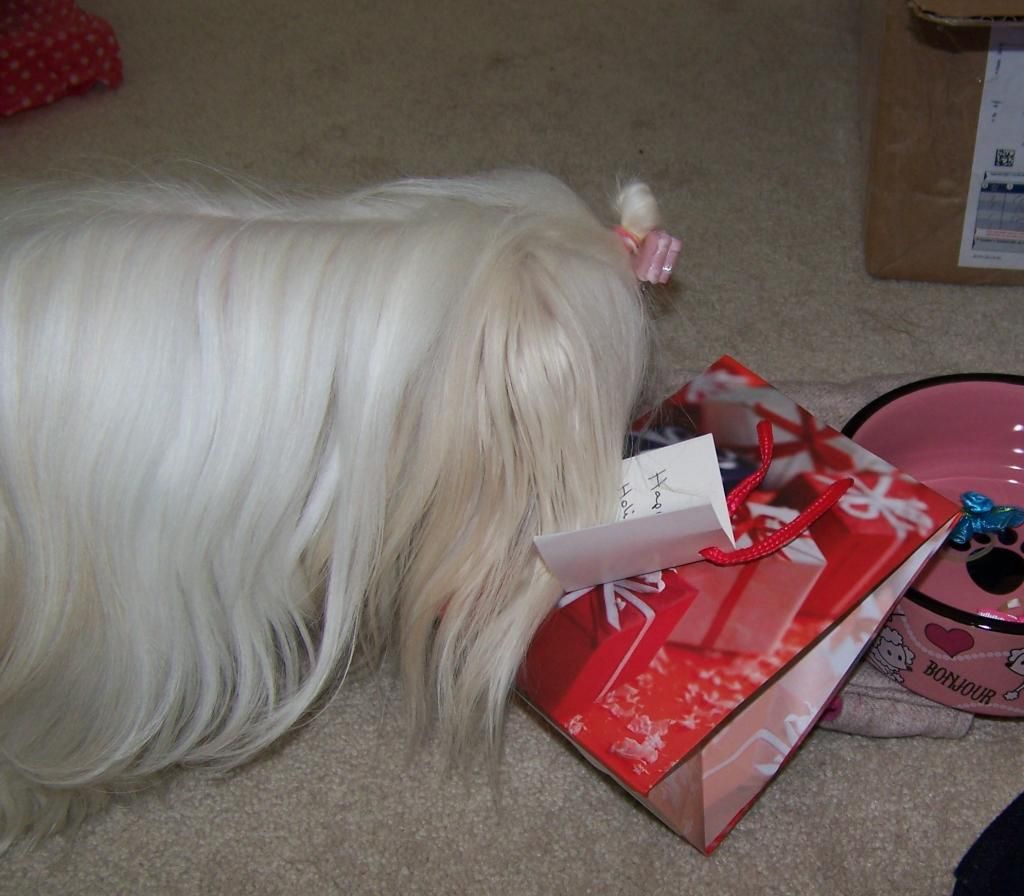 Wow, wook at all of dis, so much fun!





Dis is my new beautiful coat, I wuv it!




Hewe awe all da gweat gifts!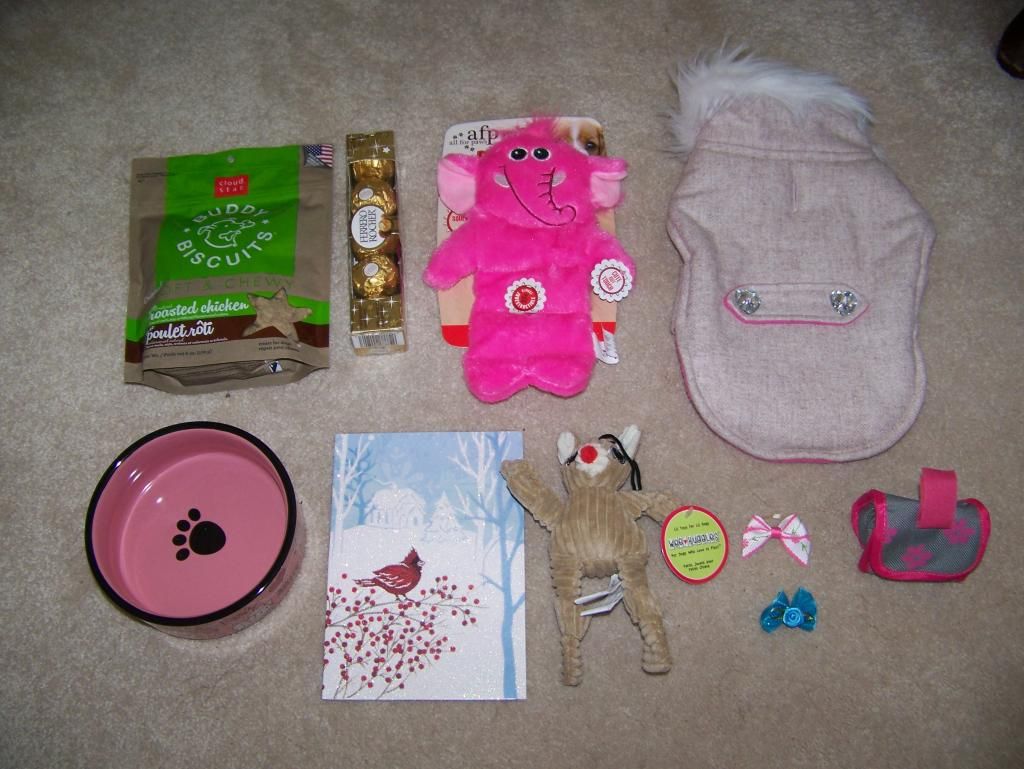 Thank you Awntie Brenda and Jodi! Yous make Christmas fun! :wub:


Dear Brenda and Jodi, Thank you so much for the wonderful gifts. Pearlan had the best time opening each one. She is a very happy little girl! The coat is beautiful and fits her perfect!
Thank you for making our Christmas extra special! :wub:
Florence & Pearlan