Discussion Starter
·
#1
·
We decided to get a baby pool so we could "chill" in the backyard with Dora.
It was definitely an adventure getting it home from Walmart tied to the top of our Accord w/ the wind gusting, but luckily we made it home in one piece. Dora has been mostly enjoying this way:
Tries to climb in
Gets stuck and can't get back out
Climbs on top of me or my husband to stay dry
Uses us as launching pad to jump out
Stands right by pool and shakes water all over us
Runs around and gets grass all over herself
Repeat
Last time the only part of her that stayed dry was the back of her neck.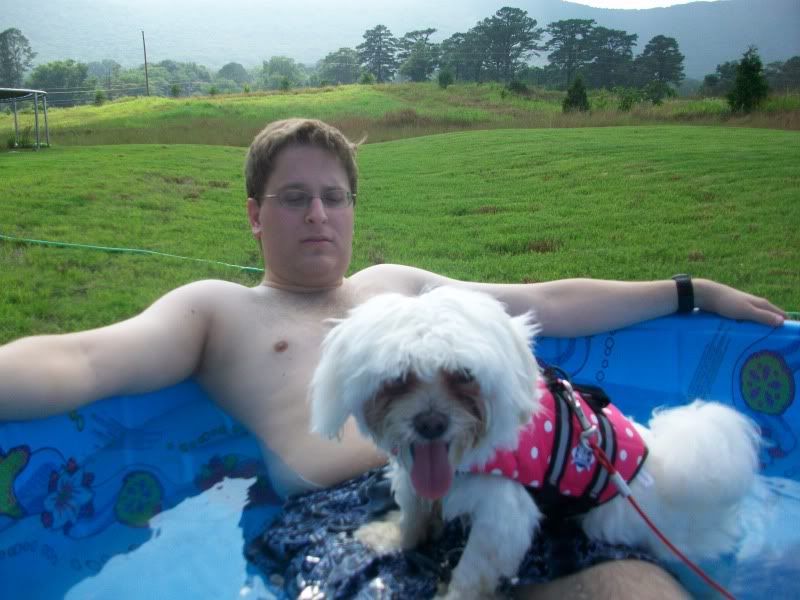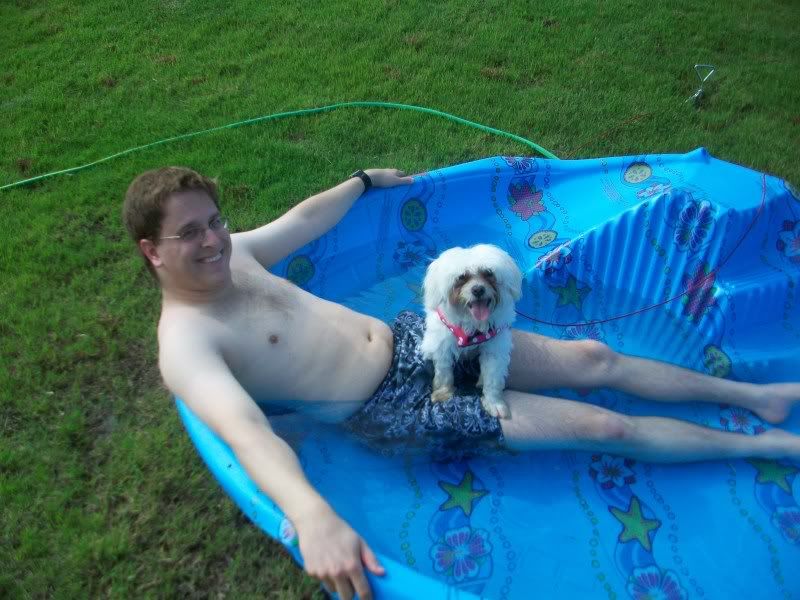 She gets braver every time, so I'm hoping eventually she'll enjoy SWIMMING instead of island-hopping from me to hubby. B)
However, it was a booger trying to take care of all the mats she gets from swimming with her vest on. Luckily she had a grooming appointment today and we agreed that she needed a shorter 'do. It was also a different groomer, as Dora's old groomer left for another job, BUT the new person did great too! Whew. :thumbsup:
Mom...I feel SOOOO much cooler now! And the short cut really shows off my figure! :happy: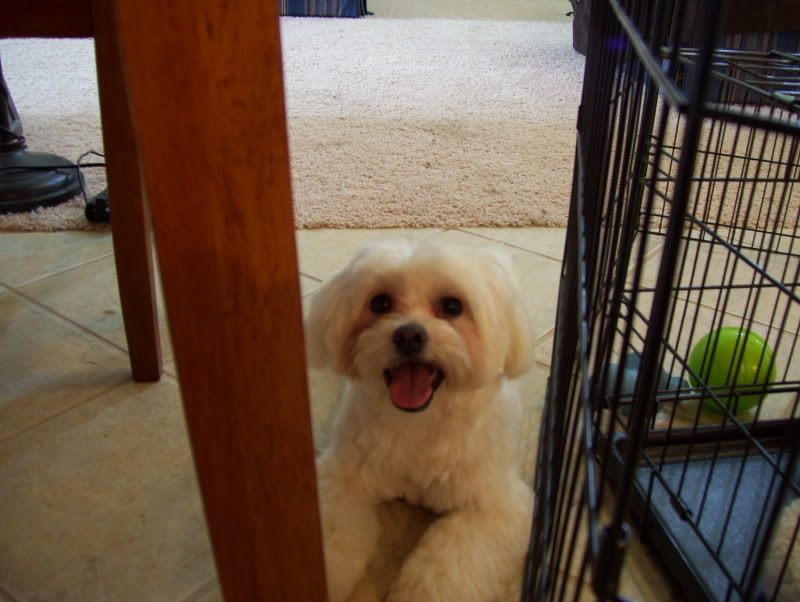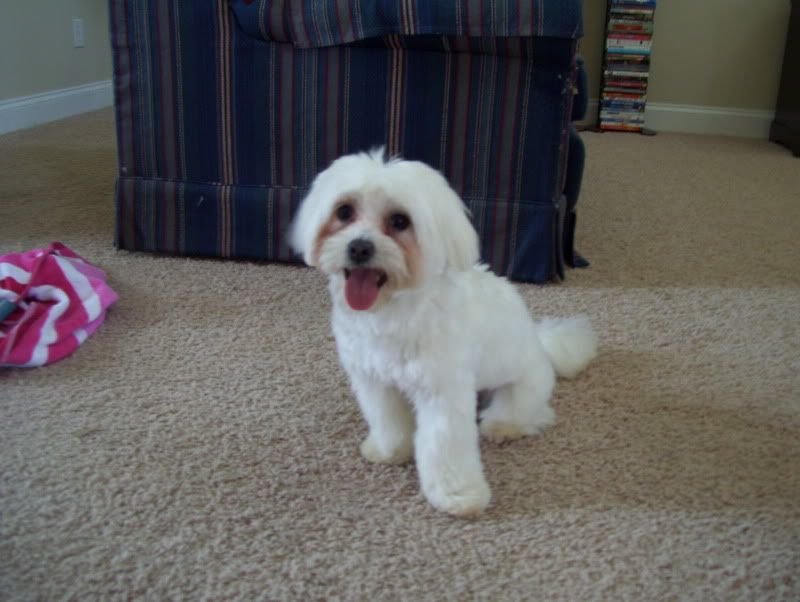 Thanks for looking.