Discussion Starter
•
#1
•
Griffin had SO MUCH fun opening his box of gifts from his SS Buddy Tyler! Here, I'll let him tell you all about it!
Hewwo ebberbody!. Dis is Cwristmas Day and my Mommy wet me open my pwessies fwom my good buddy Tyler! I'm so 'cited bout my pwessies!
I wonder what's in here?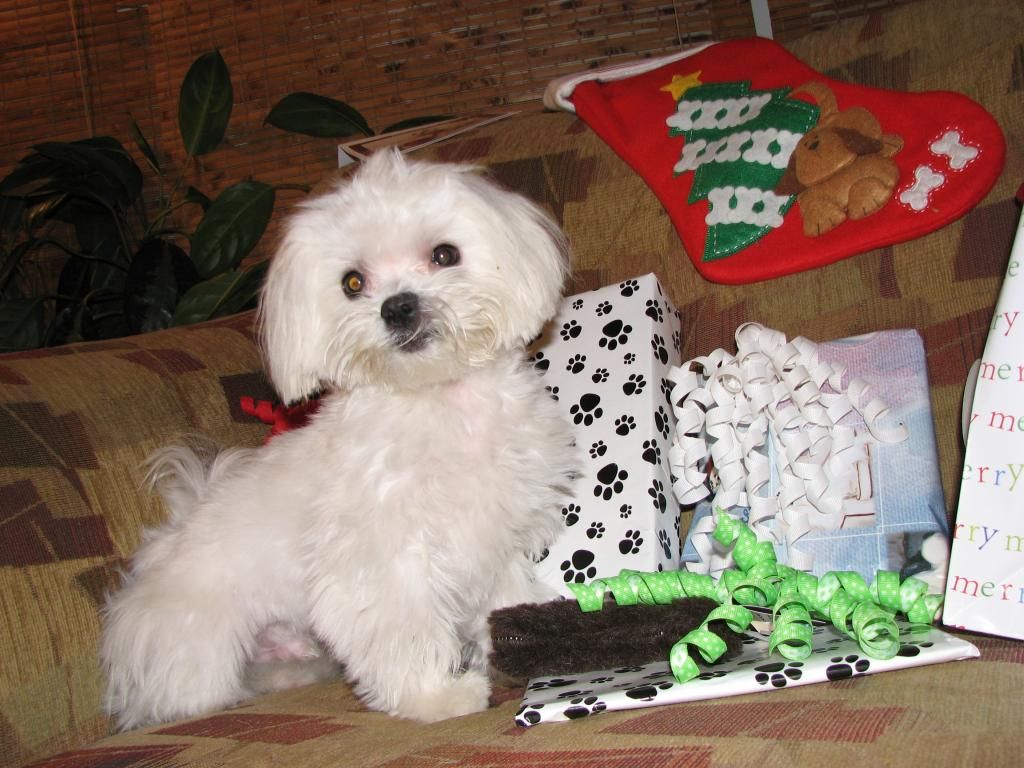 Wook at all dese packages!
I dots a wain coat, a rockin' denim best, a bone toy, a big toy I can pway wiff and show Mommy how smarts I ams, some yummy fwuitables. I hab to share dose wiff my sister Phoebe but I also got dis chew ting dat I'm keeping just for me, Gwiffin. Tyler's Mommy gots my mommy a mug and a note pad. She must weawwy likes dem tause she make lots of happy noises when she opened dem. I also dot a stocking and a bootiful cawd wiff Tyler's pictuwe on its.
Hewe is me and my Mommy wiff eberything.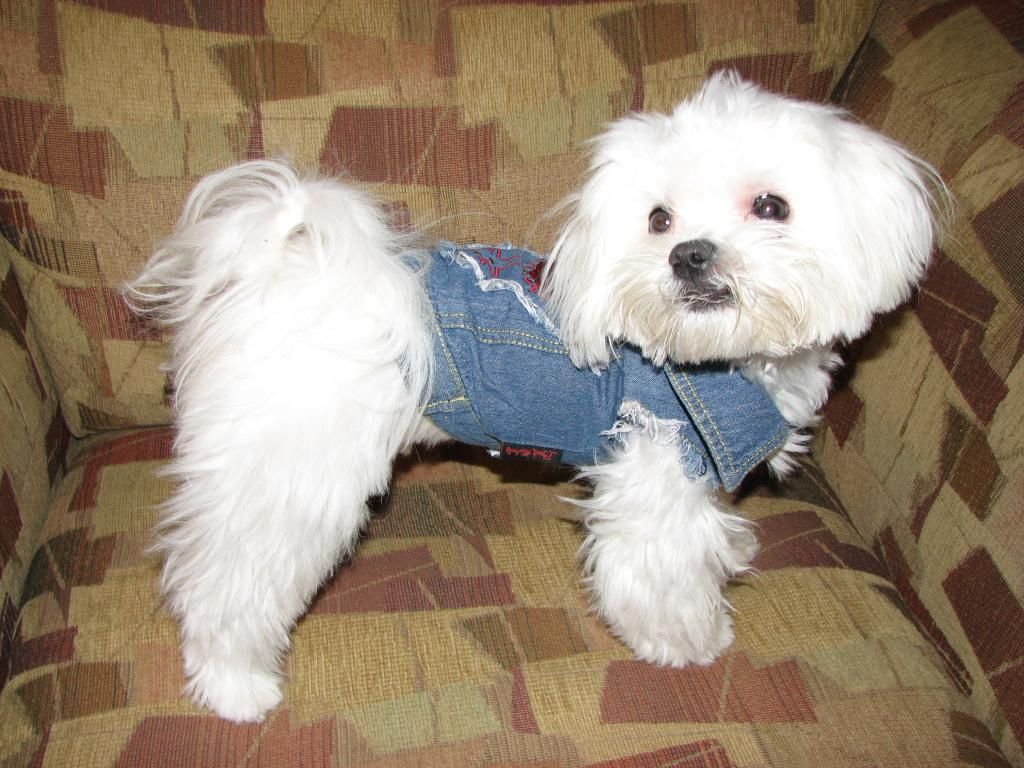 I tink I wook coot in my new best. Don't you?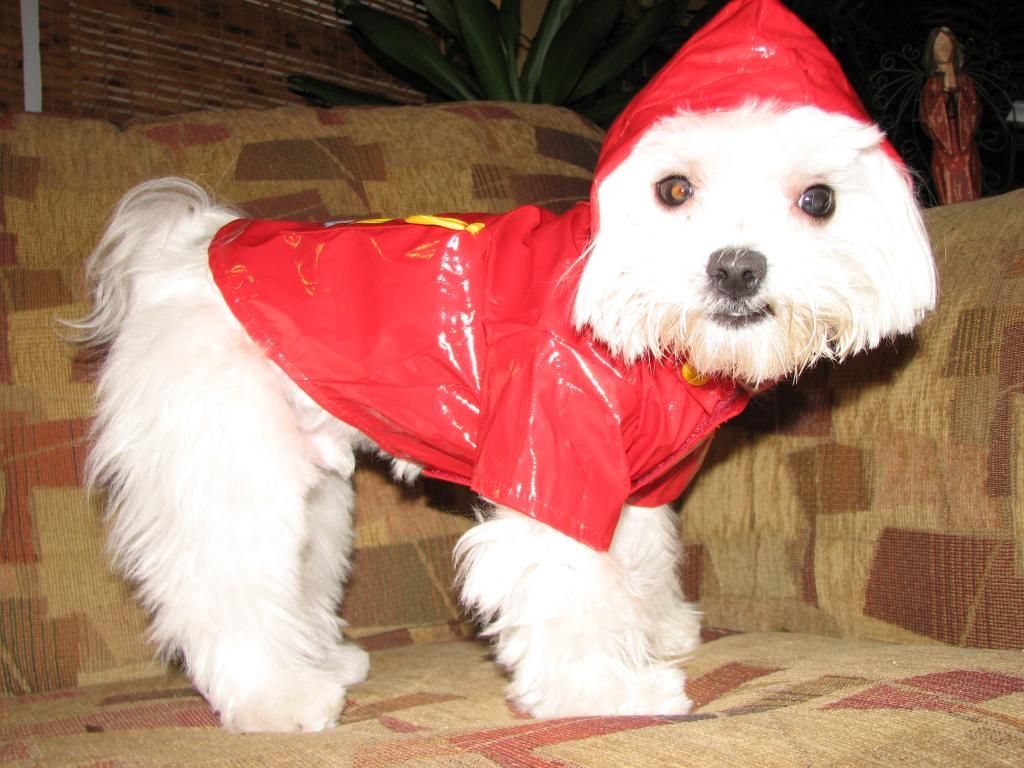 Hewe I ams wiff my wain coat. Phoebe says I wook wike wittle wed widing hood. She is just jelwous.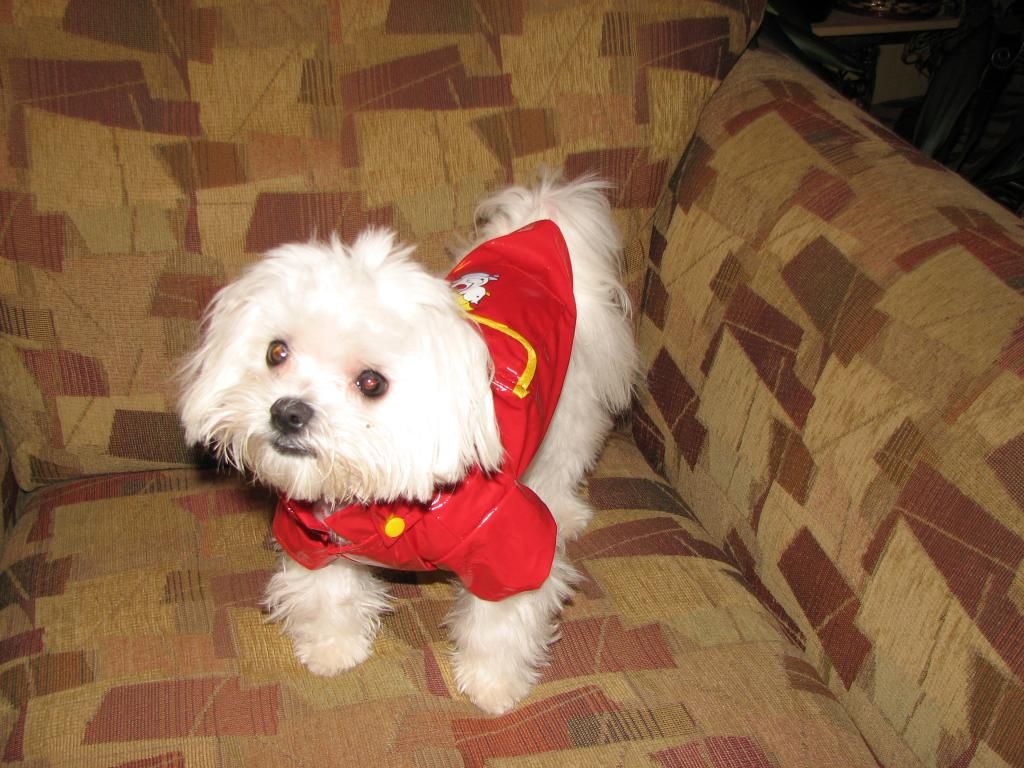 Well, what do you tink? I tink I hab da bestest Secwet Santa buddy eber! Tank you so much Tyler and Auntie Sue!!! I lub yous. Now my Mommy wants to say someting.
Sue and Tyler, thank you so much for sending Griffin such a wonderful box of treats! He loves everything and looks so cute in his vest and raincoat. And guess what? It's raining today! :chili: Sue, I just love my mug and my note pad. You guys really went overboad! MERRY CHRISTMAS!!!