Discussion Starter
·
#1
·
I did it! You guys might remember how I trimmed Gustave's ears that one time and it took so much time I said I'd never do it again. Well, turns out I had no idea what I was talking about.
It is just so much fun I kept doing a little grooming here and there. Finally to a point where I did his first all over at home haircut. I am pretty happy with the results. It is choppy in some places but I had to run out for brunch (and he got dirty playing at the doggy daycare while I was gone), so we will finish it next weekend. But overall, I achieved what I was going for. A town and country style leg trim with body shorter, but not a whole lot shorter, round face, and skinny neck.
Here is the before picture
This is me drawing on the before picture to plan our version of the round face. I did this after several hours of round face researching last night. Thank you Obi, Owen, Aolani, Ava, and all other fluffs on SM who sport the teddy bear head. I finally understand it's not as simple as cutting the face in a circle.:thumbsup: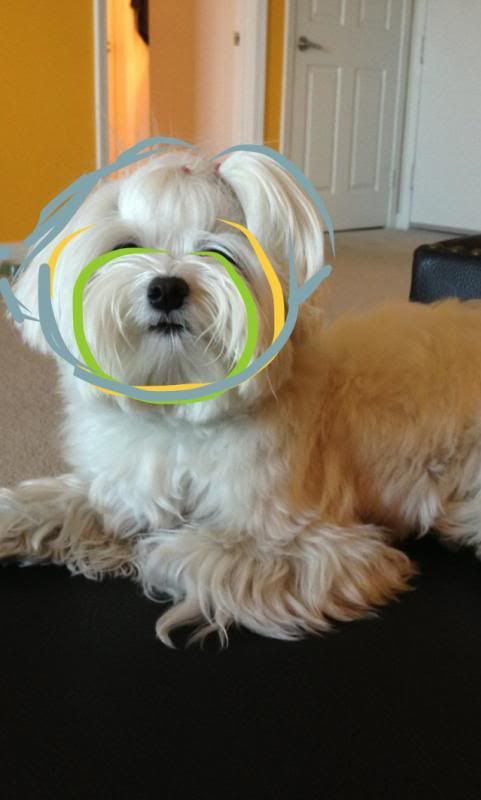 And now, post haircut. Some pics from the husband's fancy camera, some from my phone
.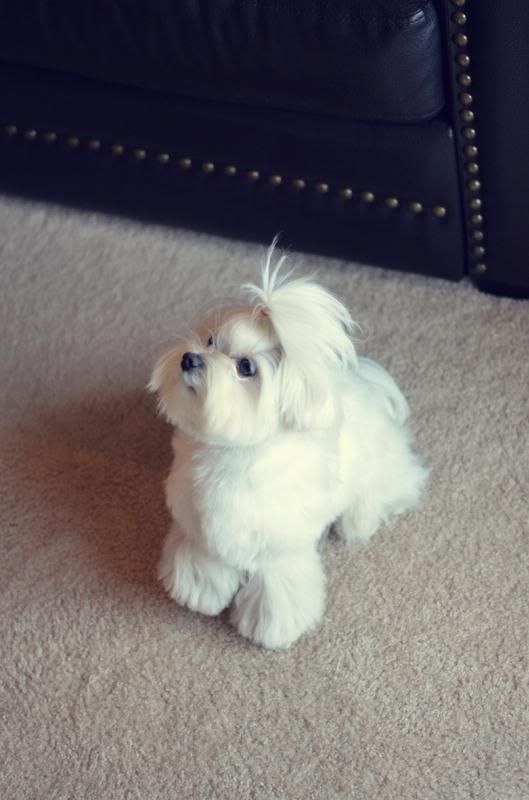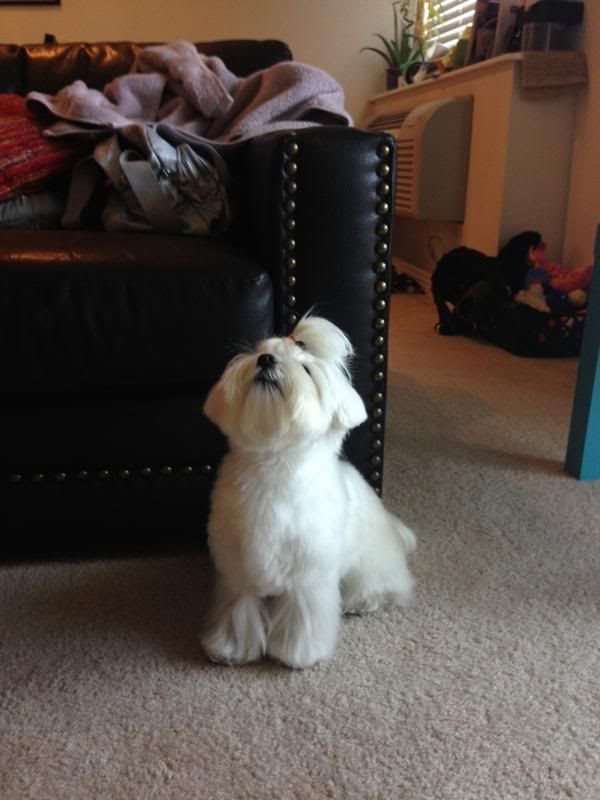 Hope you enjoyed looking at these!