Discussion Starter
·
#1
·
I just joined up a few days ago, and I'm sooo happy to be among like minded Maltie lovers! :wub: I have three pups, all "picked up" so to speak, at different times.
My oldest is Chipper, he was a puppy my parents bought for all us kids in 1997 - somehow, I ended up doing all the care for him, though. He's still alive and kickin' now at 13 (almost 14!) years of age.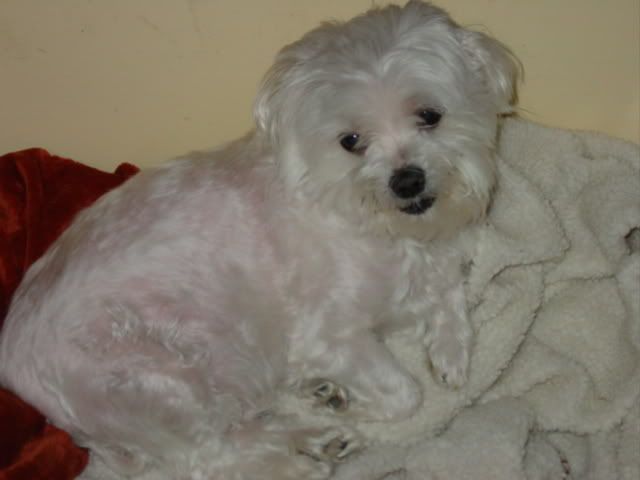 (I think he's actually 11-12 in this pic, midsummer. Chubby little guy, but hey.) We usually keep him clipped short because his coat is cottony and tangles really, really badly and he hates brushing.
The second dog I ended up getting was actually one my sister found running around outside one rainy night. She was going to keep him, but eventually had to move somewhere she couldn't have a dog and I got him; she named him Buddy. I *think* he's actually a Havanese - he fits that breed standard closer than the Maltese one.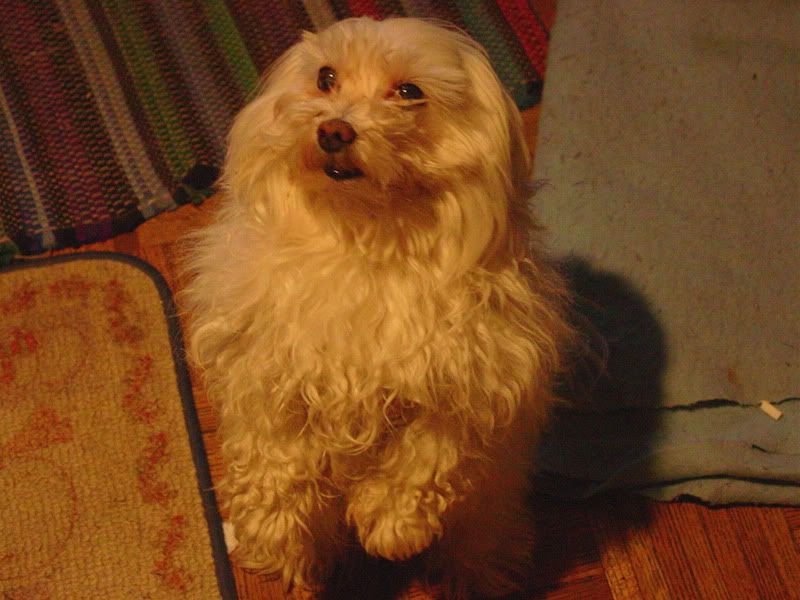 He's a total sweetie, and kind of an attention monger if you know what I mean. The kind of dog you'd take to the olde folk's home for therapy visits - calm as anything and goes right for your hand with lots of tail wiggling.
And last, but certainly not least, is Sheik. I found her running around in the street by my school, and took her home. No one ever claimed her, so I kept her (and I have to say I'm really glad no one ever showed up; I love her dearly).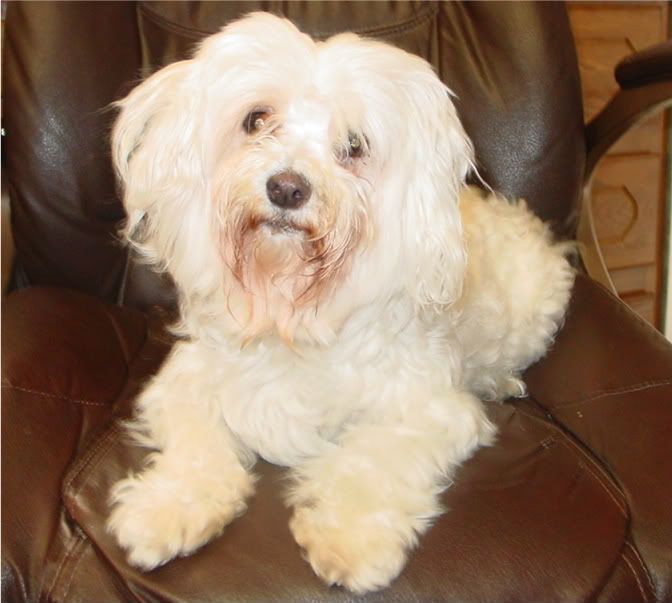 I took this about 3 days after I found her. I'm working on growing out her coat, she's got a lovely soft texture and loves grooming (and all attention, really).
So that's my story! Hope to get to know everyone soon! <3