Some more floats...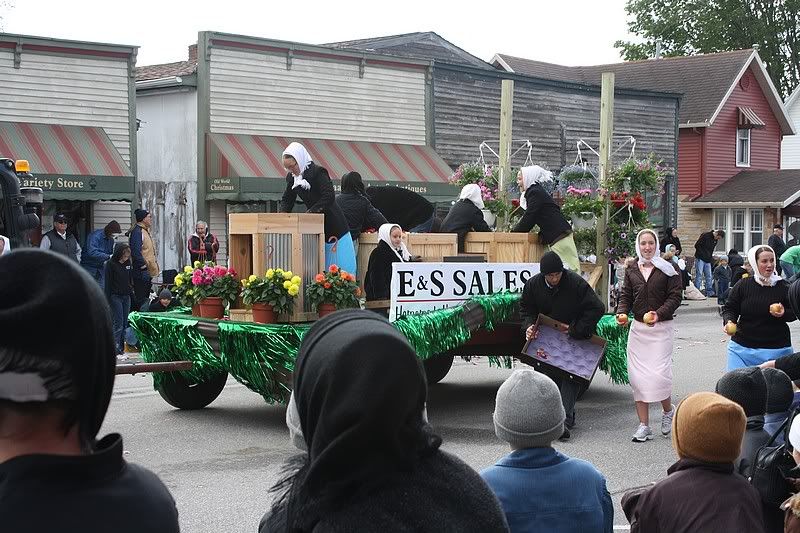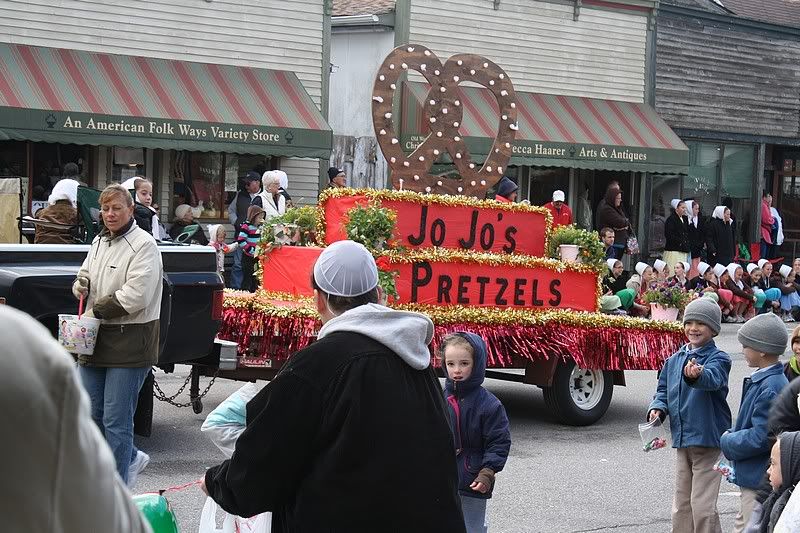 Jett's response? "You see one parade, you've seen 'em all. Let me at my game!"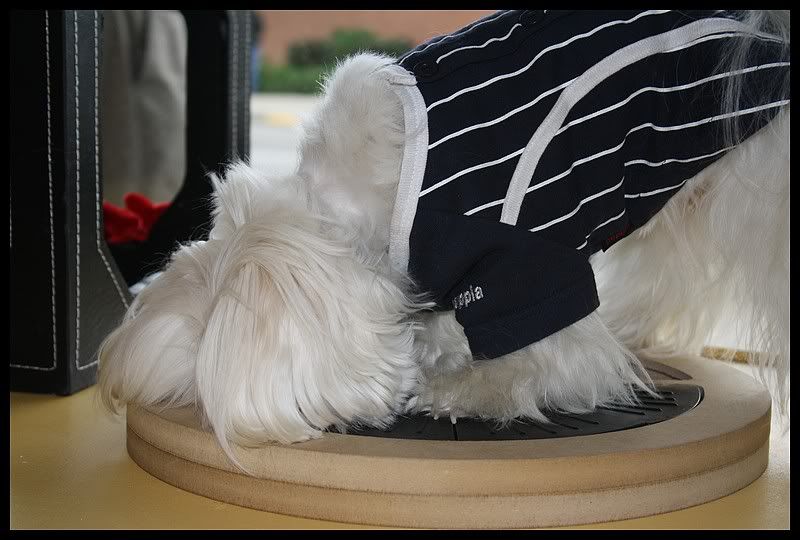 Here are just some random pics of the local culture in this community. Normally the streets are flooded with tourists from all over the country and even the world. This past week I had some people here from Germany and also Barcelona, Spain!
Young Amish girls waiting for the Parade to start.
Little Amish boy.
Amish woman dressed for the cold wet weather.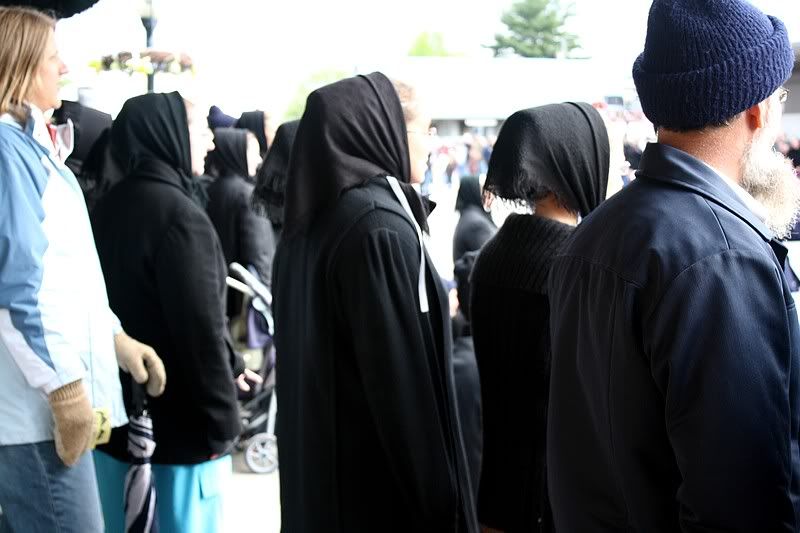 Candy Frenzy!!! Look at all the little kids swarming to get some candy.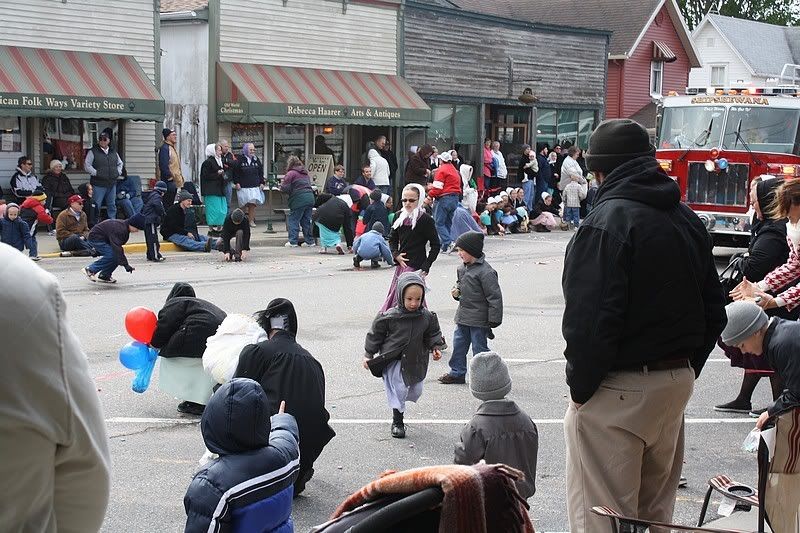 They were prepared. They brought baggies to stuff all their candy in.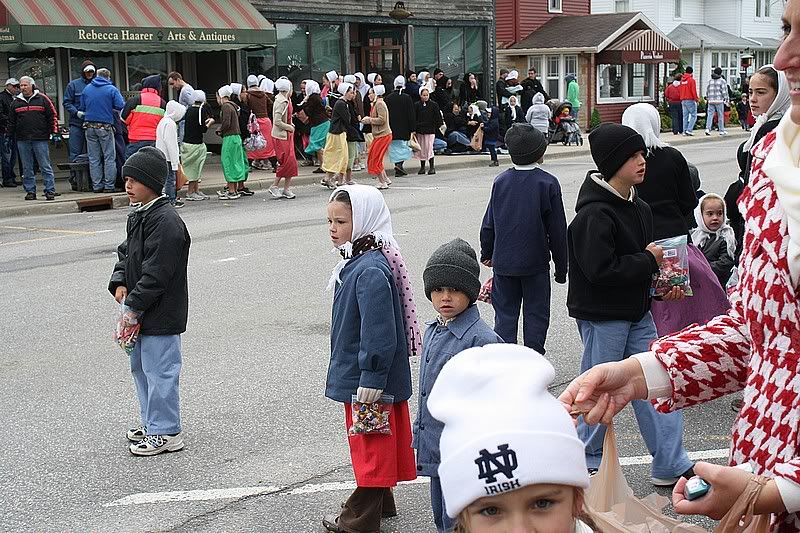 An Amish parking lot.:HistericalSmiley: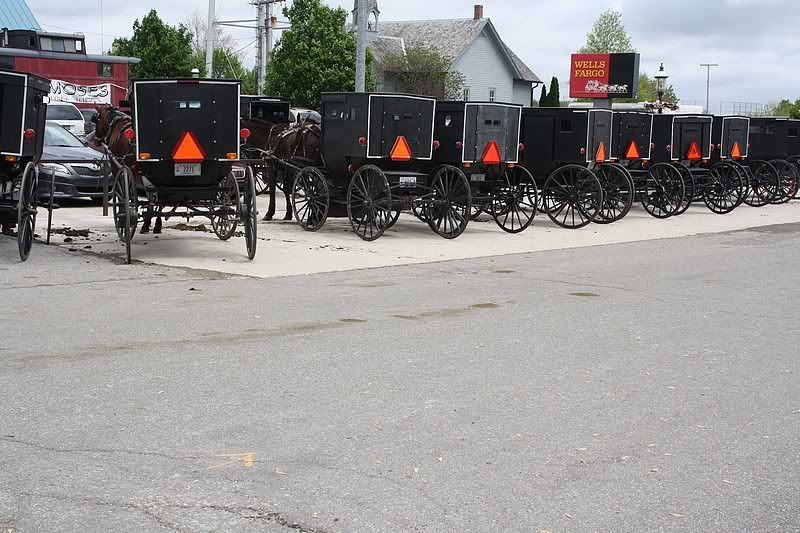 Soooo....after looking at all these pictures, have you figured out how to tell a single Amish man from a married Amish man? And have you figured out how to tell if an Amish woman is married or single? Or what about if someone is Amish or Conservative Mennonite?