Discussion Starter
•
#1
•
that there are no perishable items in the parcel Aolani received today as we will probably open it during the weekend. Or if he is naughty I'll make him wait until Christmas. He had just finished eating - tried Grandma Lucy's for the first time ever tonight but managed to get quite a bit on his face too LOL - my camera was dieing so I snapped these quickly.
Check it out ma, anodder box. Do you need me to inwestigate dis one too?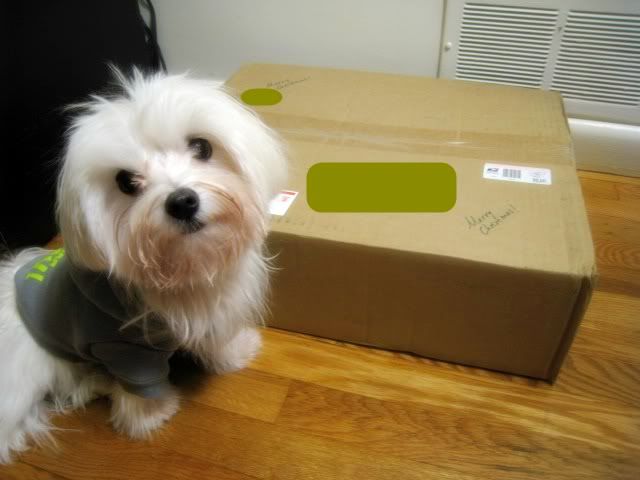 Hmmm, I weally can't tell who dis is fwom: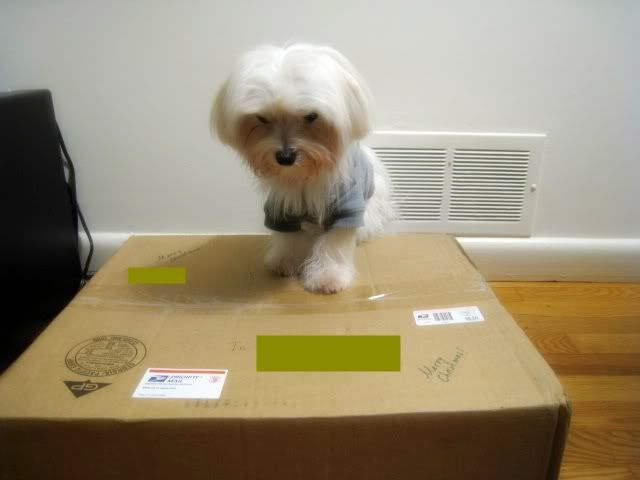 Edith: That's because it's upside down silly. But I'm not sure who it can be from either though I have an idea - Virginia, hmmm.
Viwginya? Who's Viwginya? Oh well can I open it?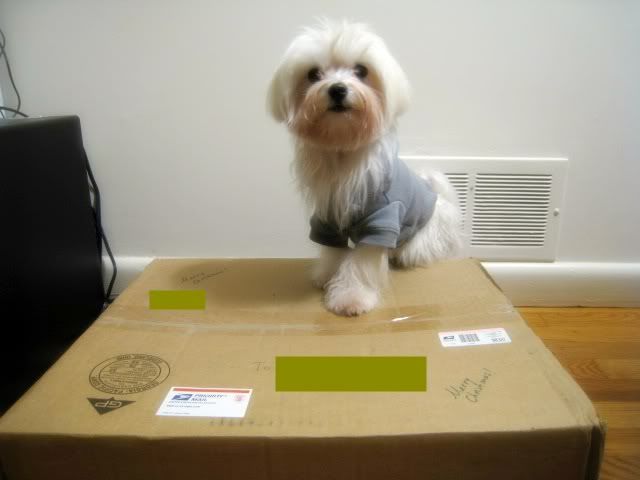 Edith: Sorry bud, you're gonna have to wait at least until the weekend.
Foowey.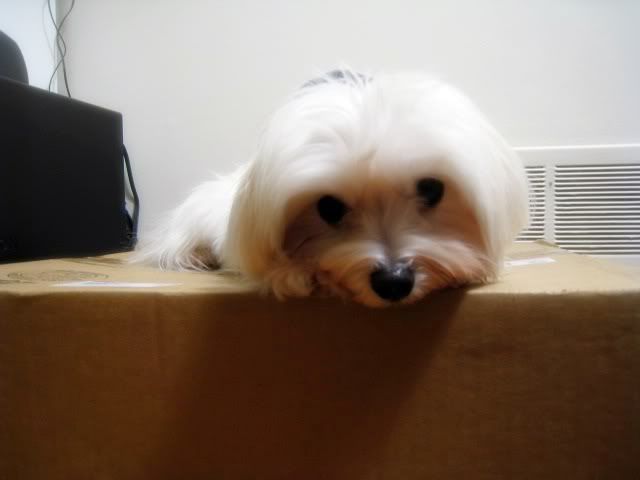 Right now I have the box on the floor next to his bed in the office and he is smelling away at it and trying to figure out how to open it. He'll give up soon as it's almost his bedtime.
Thank you to whomever sent it and don't worry, we will def. be posting pics!