Discussion Starter
·
#1
·
Many of you know that Cody hates to have his photo taken. I have so many photos of the side or back of his head, such as this one. Or, his backside running out of the picture. Come on Cody, pleeease look at me. :no2: Nope mama, won't do it.
So, he couldn't run and hide from the camera, I put him up on the bed. Then, I bribed him with his favorite cookie, a Carob Chip Chomper. He's holding it in his mouth. To get the "somewhat" happy/excited look, I told him "Daddy's home!"
In retrospect, I took him hostage, distracted him, and lied to him! :w00t: I'm such an awful mommy!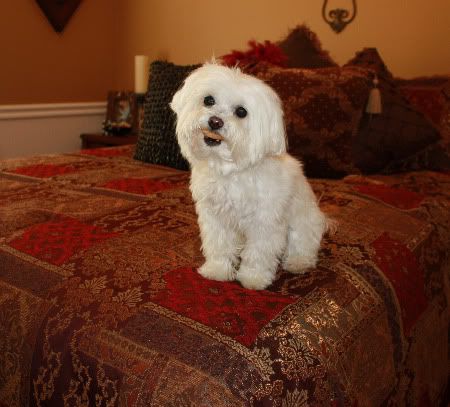 Okay, mommy, can I go eat my cookie now?!