Discussion Starter
•
#1
•
I ordered in a couple of jumpsuits to see if I liked them and when I put Jett's on, with Jett's personality he made me think of Elvis in Jail House Rock. :wub: Maybe it's the short legs and white 'socks'. :HistericalSmiley:
Jett's working on the Elvis lip curl.
I think he's got it. :thumbsup:
Now my girl Callie...well...I was hoping for a CeeCee Marilyn Monroe type. But my girl's got a style all her own! I'm thinking she's more like Cyndi Lauper. :blush: I'm thinking this particular outfit really suits her. What do you think?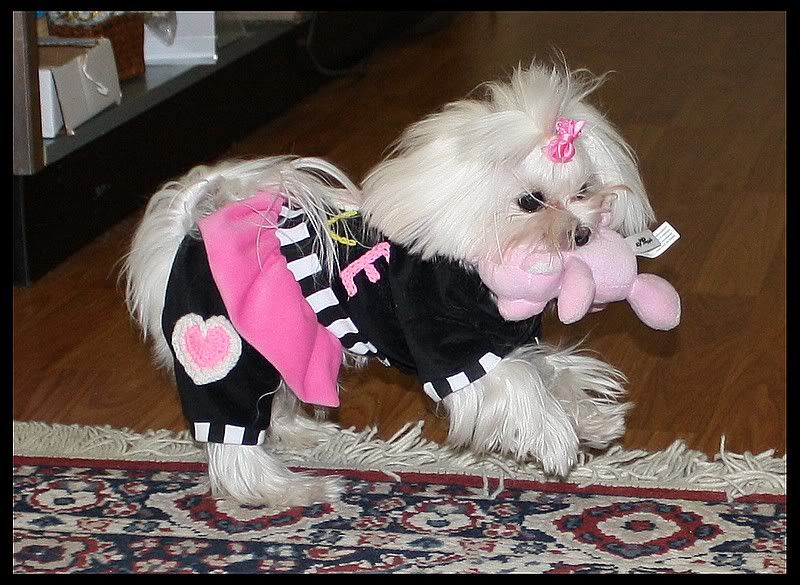 Hey...CeeCee wears her bow off to the side sometimes. So why isn't mine what mommy wants? I kinda like it like this.
:yes: