Discussion Starter
·
#1
·
I had fun when Edie started a pool for a very special litter one of their rescues was having, so thought I'd do one for Lois! If I can offer a prize, I will, but I need to check with admin first.
But for now, we can do it for fun :aktion033:
So the info to make your guesses...
Lois' first breeding date was June 18th, last breeding date June 25th but I think she took earlier on, rather than later due to the size of the pups on the ultrasound I had done. Her 'first' due date is August 21st but I'm already set up on puppy watch. Temp is low, 98.4, although I don't know if it's her 'normal' since today is the first day I took it. Usually when their temp drops, they whelp within 24 hrs.
So need
Date and time for first puppy
Sex of the puppies
Number
There were 3 puppies on xray today (4 on ultrasound a month ago) so it's always possible one was hiding, but 3 is a good guess.
My guess is
August 19th at 1130 pm for first puppy
Two boys and one girl
But since I actually want a boy, I'm sure she'll have all girls :thumbsup:
Here is a pic of Lois a few minutes ago hanging out on my bed (sorry for the dark, grainy quality!) she is hard to photograph because she doesn't like to keep still!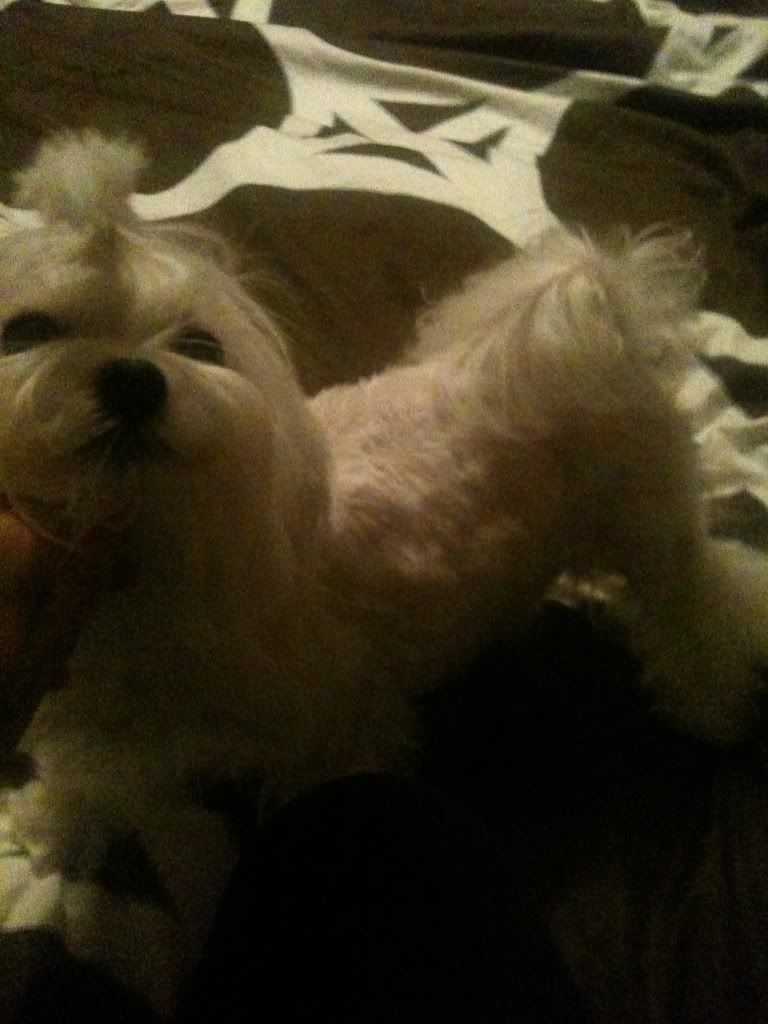 It's been almost a year since i've had puppies - I'm nervous and excited all over again!