Whew, I'm tired.
And I think I have mentioned that Lois does things her way and only her way? Well, that continued to hold true. It gets a little nerve wracking when there are THREE sacs out and NO puppies, not even in the canal. Usually it's sac, then puppy, sac then puppy. Not three sacs and not any puppies.
So off to the ER vet we go. Half an hour later, Lois was getting a csection (not my ideal, by any means) but there was no question that she needed one. it' wasn't a 'well... let's wait and see what happens' it was a "she needs a csection." The good news is that she had three healthy (and loud) puppies. Two boys and a girl born about 8:30amish
Lois came through the surgery very well and her puppies got to nurse a bit. I will be picking up lois in a few hours, they needed to do one last cbc on her since her red blood cell count was low.
Here are some pics!
a few minutes old
nursing for the first time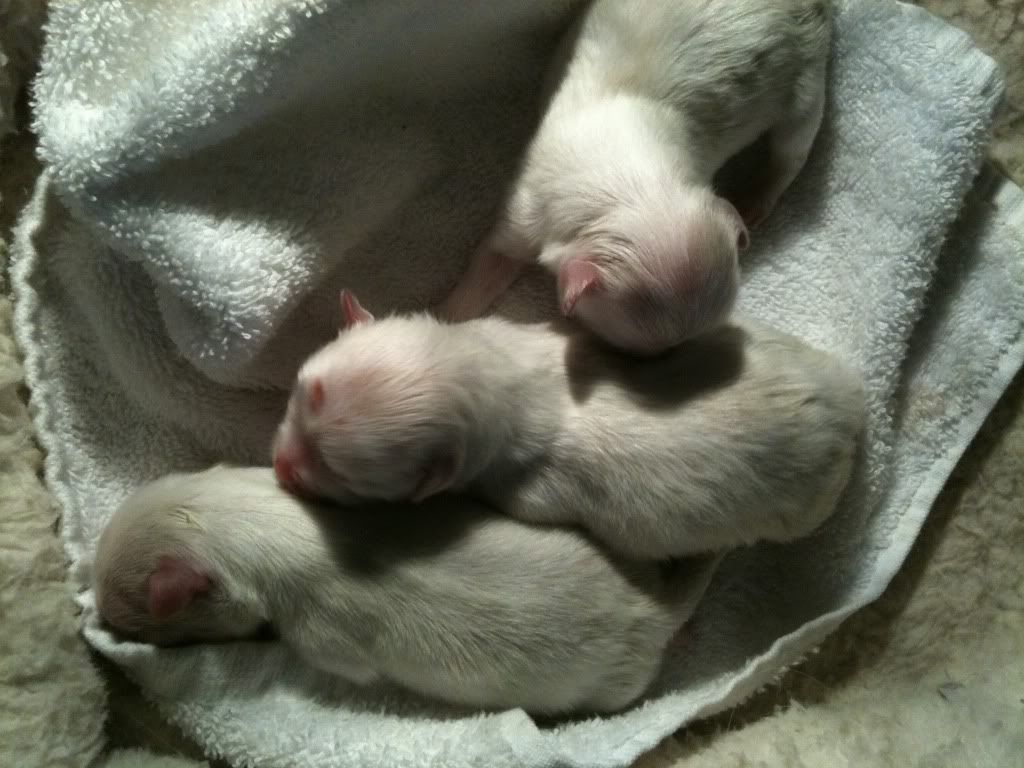 and home, waiting for the mommy to come join them!
I want to thank Sheila Riley for making this litter happen! I'm glad it's over and will be happy when Lois comes home and takes on her mom duties. :thumbsup:
Pups are out of
Ch Delcost Armani by Marc x Ch Bellarata's I Want To Believe
and you can imagine that Marina is already working on names for them. Most likely... Glee related names. I think she's already named a boy Artie