Discussion Starter
•
#1
•
We're in Hollister, california for a show and the weather is GORGEOUS!
There was a major today in maltese and Marina and her puppy Emma won and got the 3 pt major! There were some gorgeous dogs showing (and just in her puppy class there were 4 puppies entered) Trufffles got third in the class and Emma got first.
Emma is only 7 months old old so this was really exciting for Marina! Her fist major ever and the first points on Emma (Bellarata's Glee by Design) They won Winners bitch, Best Opposite and Best Puppy. There was a Best Puppy competion and we stayed for that but they didn't place. It was Emma's first time in the grass and let's just say she acted like it, LOL! She had too much fun.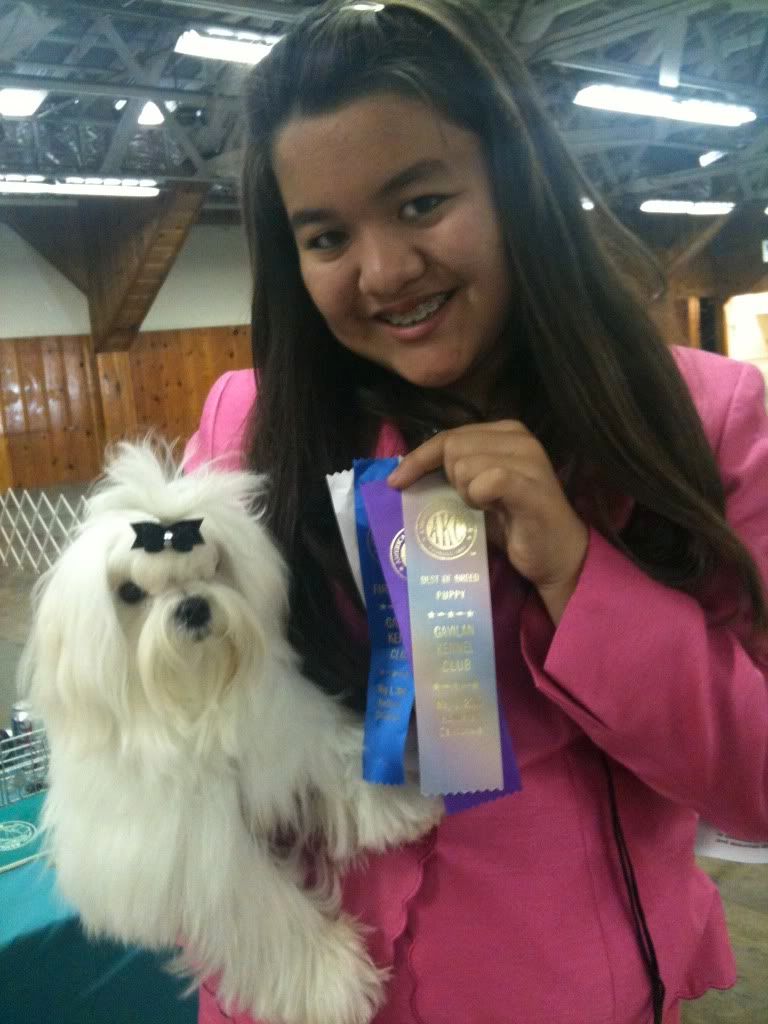 Marina and Emma with ribbons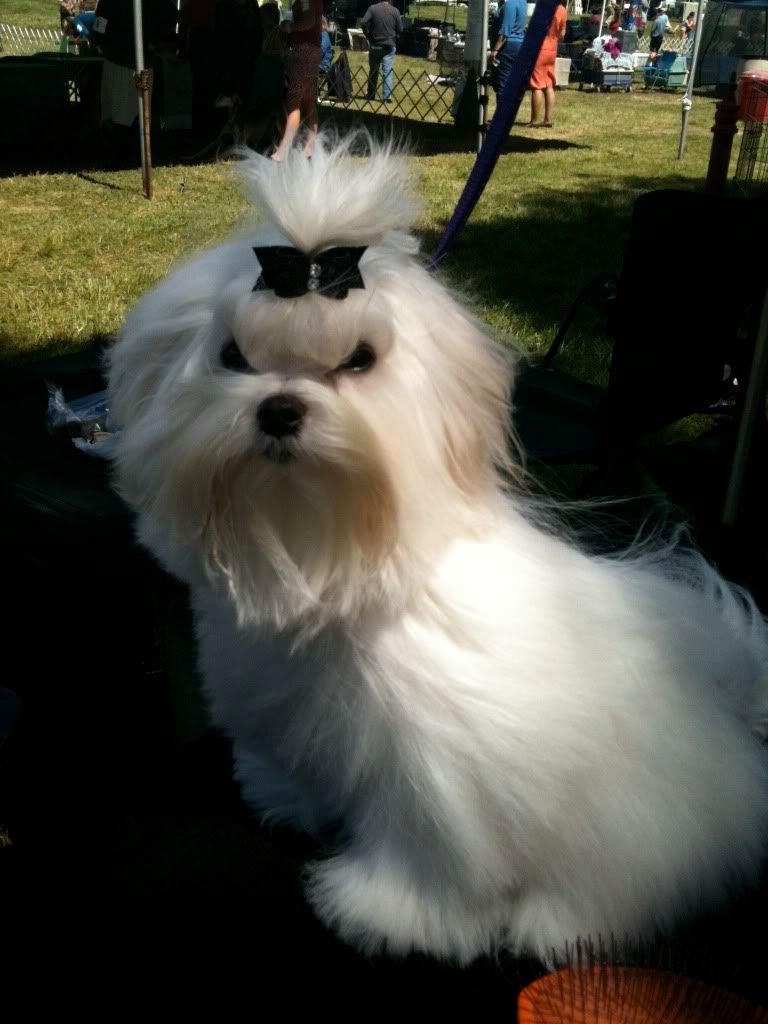 Getting blown away outside while waiting for the Best Puppy competition
It was REALLY windy when we were outside for best puppy so Emma is missing an eyeball, apparently. Her topknot was redone before going in the ring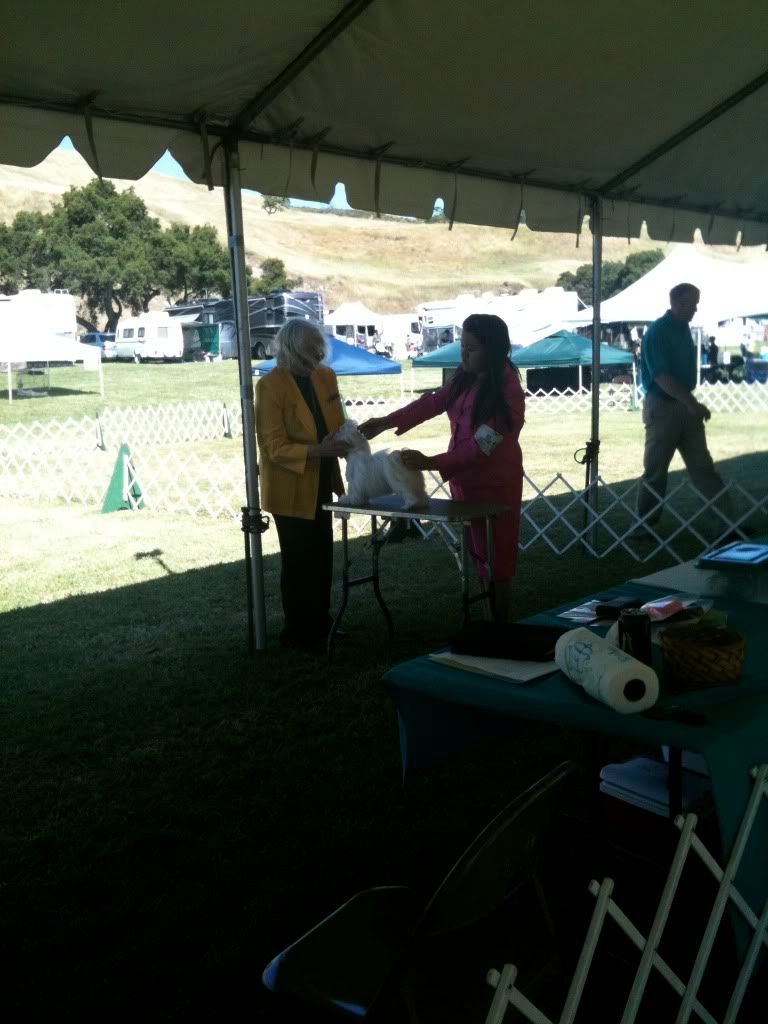 Getting blown away on the table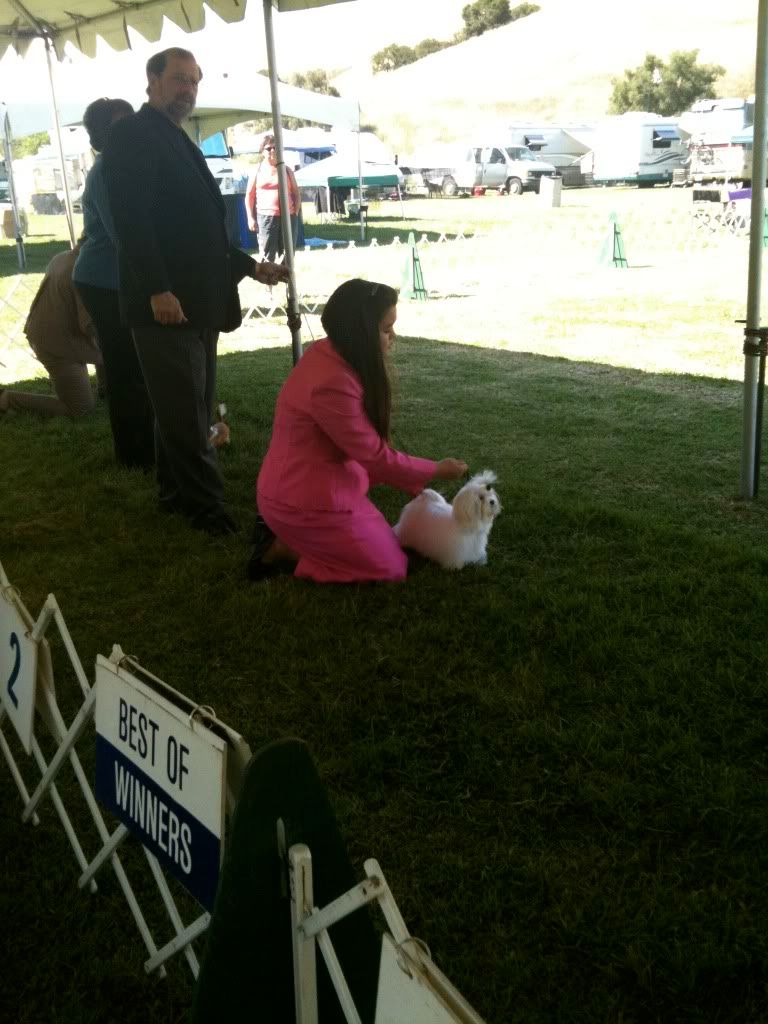 and in the grass
Marina did a really nice job with a very enthusiastic puppy and was soo excited to win.
We're showing tomorrow then going home to start packing to leave for Nationals on Tuesday. Hopefully the pups will travel well!