Discussion Starter
•
#1
•
Marina and I headed down for a 4 day show in Indio, Ca this week and had a great time! Kim (Critterkrazy) met us there and showed her girl Hope for the first time (some of you might remember Hope as being the fearless puppy that Kim had at Nationals) They did wonderful and I sure hope we get to see them again soon at a show! She will hopefully be posting pictures of Hope soon. I only have this one while we were at the hotel.
Emma, Lucy and Hope
Indio is a
huge
show and the crowds that come out are impressive. You have to love a show that offers valet parking and has a cocktails booth set up! While we took advantage of valet parking, the cocktails booth went unvisited :thumbsup:
We were hoping to bring home a new Grand Champion this weekend but while we did not manage to do that, Emma is only one win away from that title.
Thurs and Friday of this show were a Toy dog specialty, and Marina showed in Junior showmanship. There were only two of them showing (Marina and one of the top Toy juniors showing a pom who is in the Open Senior Class) and Marina won Best Junior both days! She was very excited!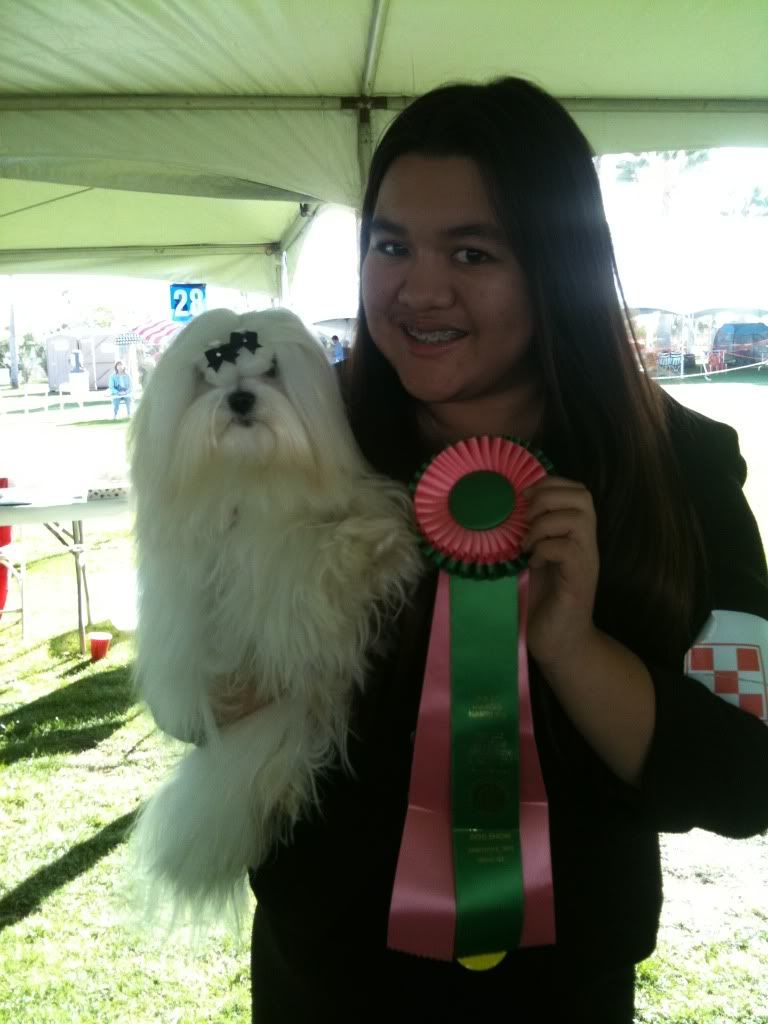 Marina and Andrew on Thursday (Ch. Million Dollar Question of Marquess) Excuse the dirty paws - the grass was wet and they got muddy.
And on Friday. Emma is on the left (with her Best of Breed ribbon) and Andrew is on the Right (with his Best Junior Ribbon)
Saturday and Sun, Andrew won Best of Breed, so that was a great start for him!
In Junior Showmanship on Saturday and Sunday, Marina showed in a class of 10 and still did very well! On Saturday, they placed 2nd out of 10 kids and on Sunday, they placed 4th out of 10 kids. They only offer 1-4 placements so Marina was very happy to get placements! It is TOUGH competition, let me tell you.
Here are some pics of Marina and Andrew over the weekend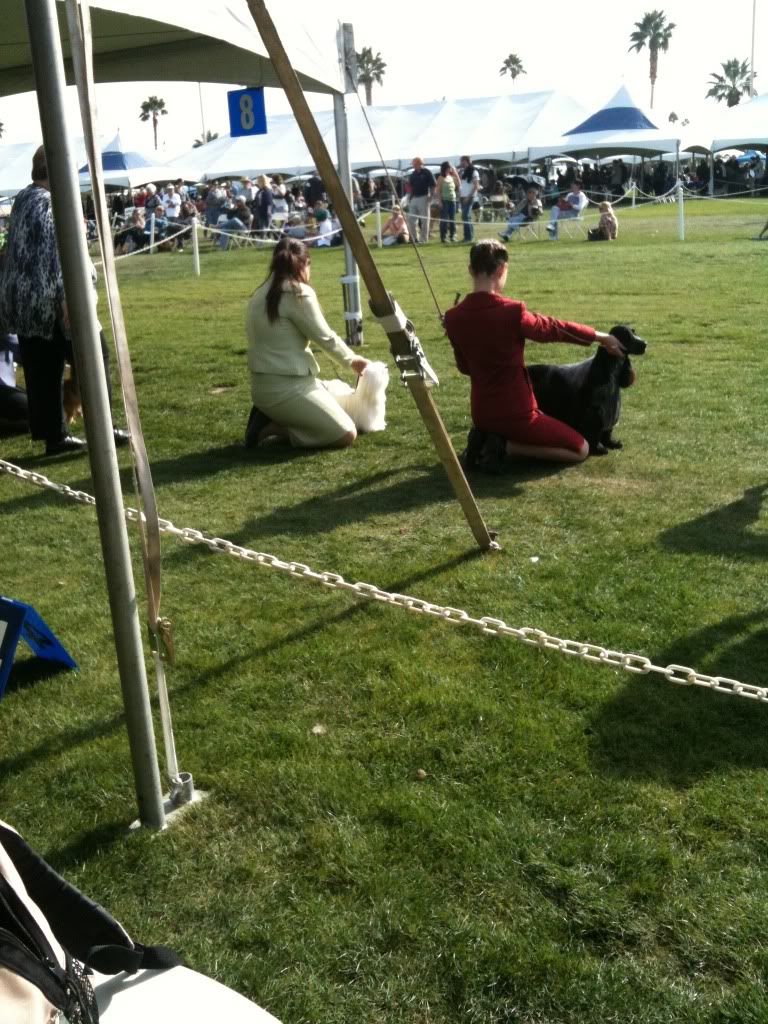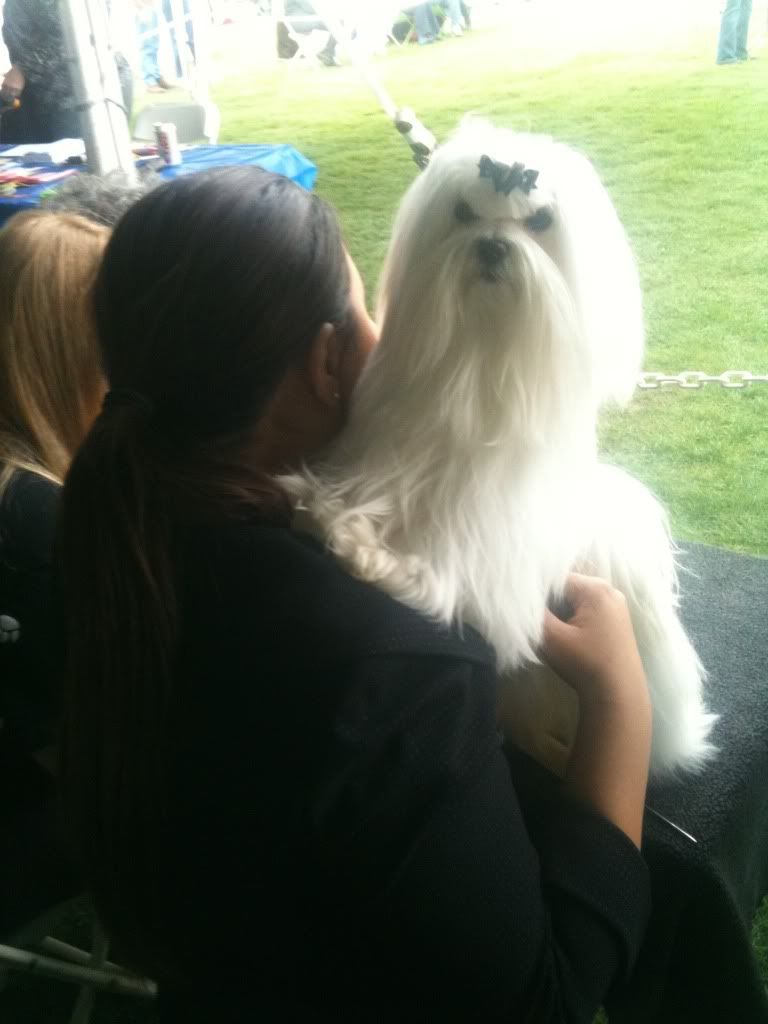 Waiting for the toy group to start on Saturday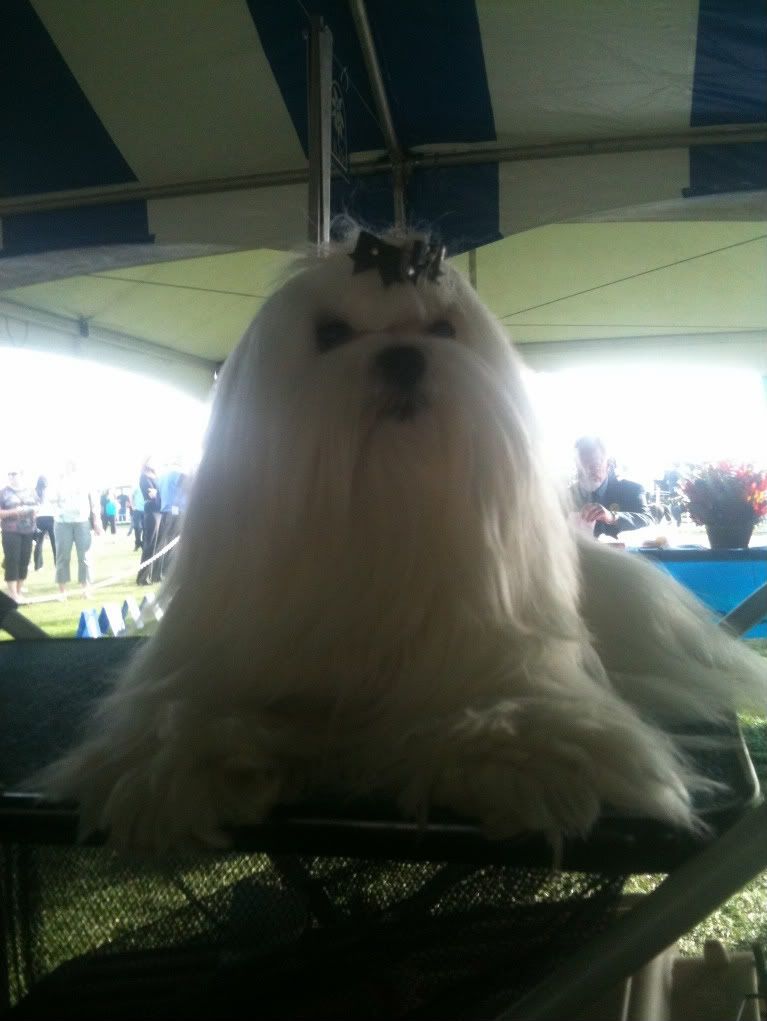 I just have to say - Andrew is the SWEETEST dog ever. We just love him. If you missed his arrival notice, Sheila Riley of Malta Angels Maltese offered Andrew to us when he finished his championship, knowing he would be a good dog for Marina to show in Junior Showmanship. And she was right - every time they show, they just get better and better. He is a boy with a gorgeous outline going around the ring and he is very flashy and he has a nice calm temperament. He just turned a year old and is just a good boy. He is from Marquess Maltese in Hungary.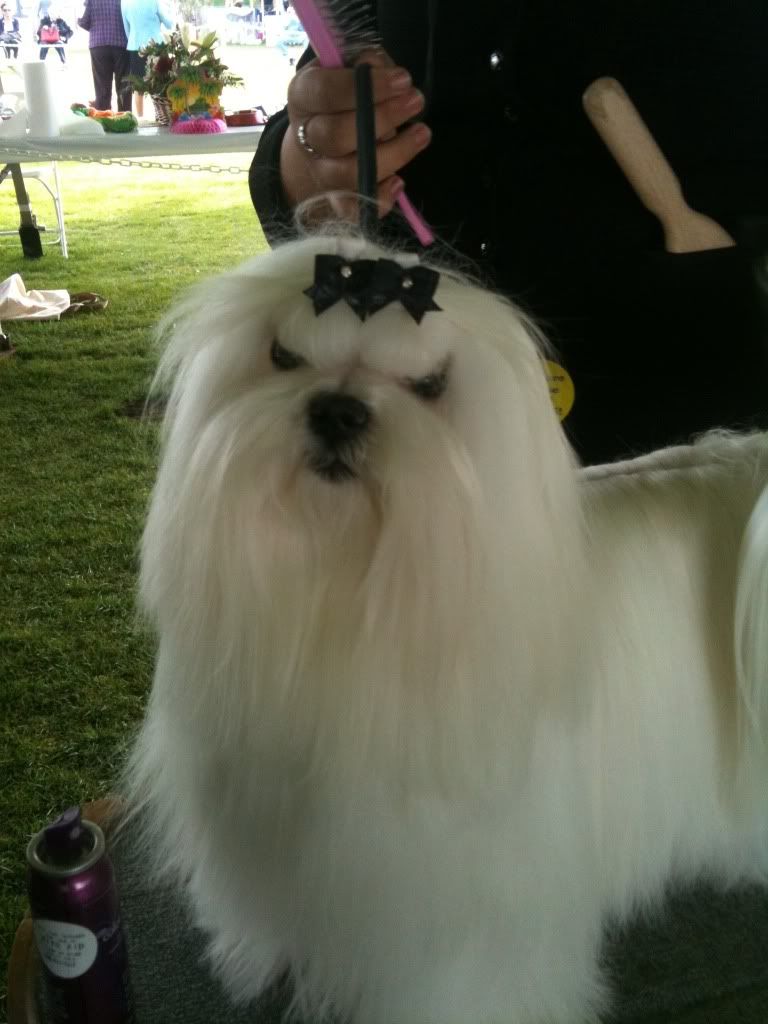 And waiting ringside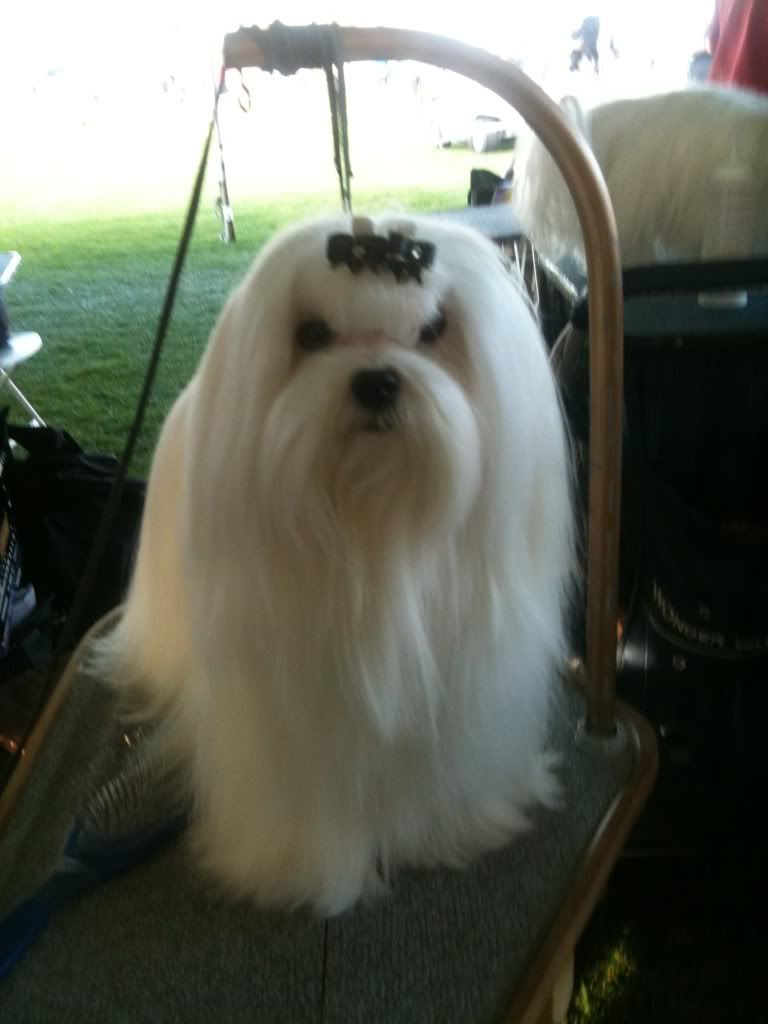 So she doesn't feel left out, here is a pic of Emma ringside.
And this proud mom brag post wouldn't be complete without videos...
Thursday Toy Specialty Junior showmanship
And when the competed for Best Junior (and won :aktion033