Discussion Starter
·
#1
·
The first part of our trip was getting there - there were just too many of us to fly and rent cars so we drove!!! There were so many of us that we had to take TWO cars! First, me and mom drove down to Cape Cod in her old car because she was bringing it to her grandpa to make some repairs. That was fun because in Mom's old car my seat goes next to the window:thumbsup:, not in the middle like in her new truck:angry:. Dad followed a few hours later in his car.
We stayed for one day at Grandma Mary's and then it was time for us all to "HIT THE ROAD":aktion033:. But first, I had to get some energy out said Mom so we played a game of catch.
I started my drive with my dad in his car, just us guys, but after our first stop I jumped into Grandma Mary's car to ride with my cousin Bobo. He really liked the ride. Here he is in his cage.
There was a pool at the Condo Complex we were staying at and they also had a sidewalk that went all around the complex. Mom and I walked it many times a day and I became good friends with the security man
olice: at the pool. He really liked me but he said I couldn't swim in the pool but he did let me go and visit my family at the pool. It was so bright I wish I had to wear :supacool:. Just kidding:HistericalSmiley:but mom did say she wished I had doggles cause it was BRIGHT!
Mom and Dad often went to the beach during the day and it was just too hot for me to go so I stayed behind with Bobo in the Condo. At first I was confined to my xpen but once I showed that I could be good I just wasn't allowed in the kitchen.:innocent:
At night we would often go out on adventures. Although this sign made me a little nervous!
Mom and Dad ended up going for a date night. Mom picked the restaurant based on the sign (she loves flip flops) and they had their picture taken.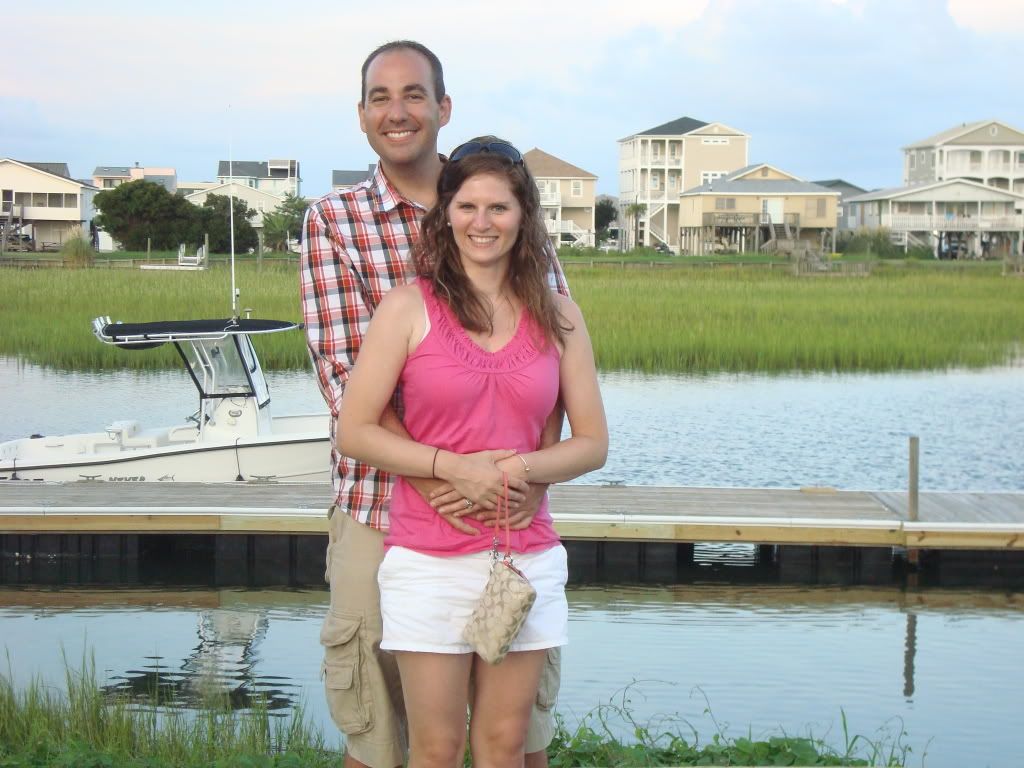 Another day we went to a huge outdoor mall area and there were lots of hungry fish! I was very careful not to get close to the edge (actually, mom picked me up - I think she was nervous the fish would eat me)
Don't worry - here are the pictures of me!!! This is me walking around the complex. The sidewalks were painted gray and with special paint so they stayed nice and cool!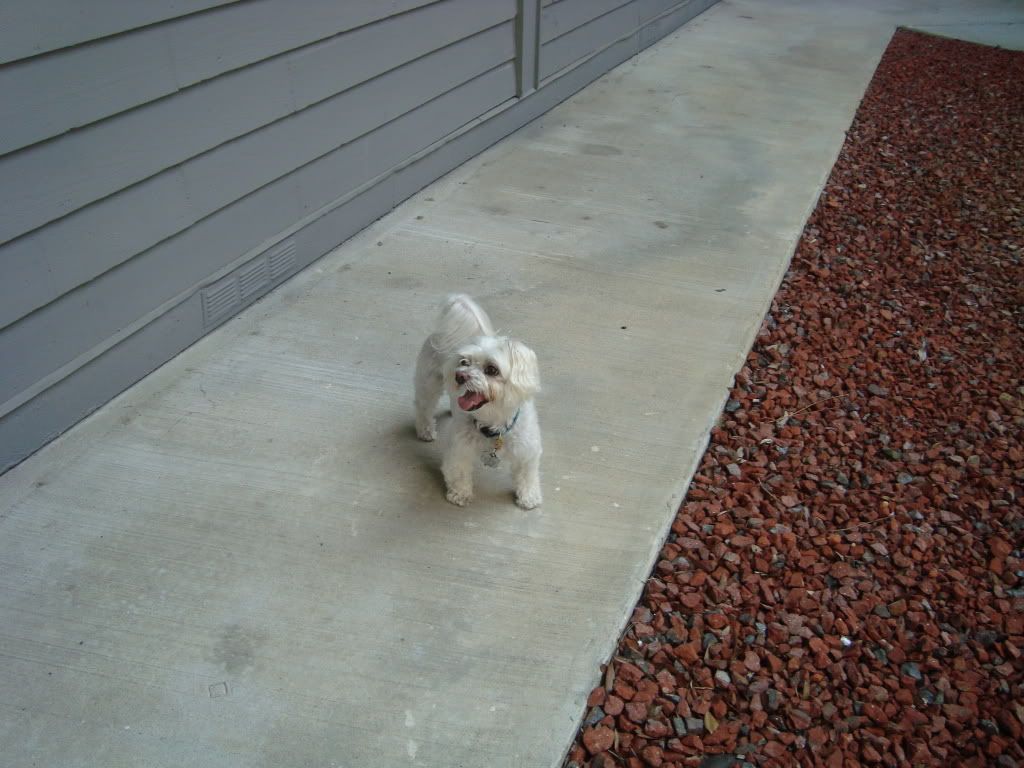 more in next post