Here's me and Dad walking on the sidewalk - he picked me up so Mom could get a great picture!
I also helped the landscaper while I was visiting - I watered almost every shrub there was over my 2 week stay!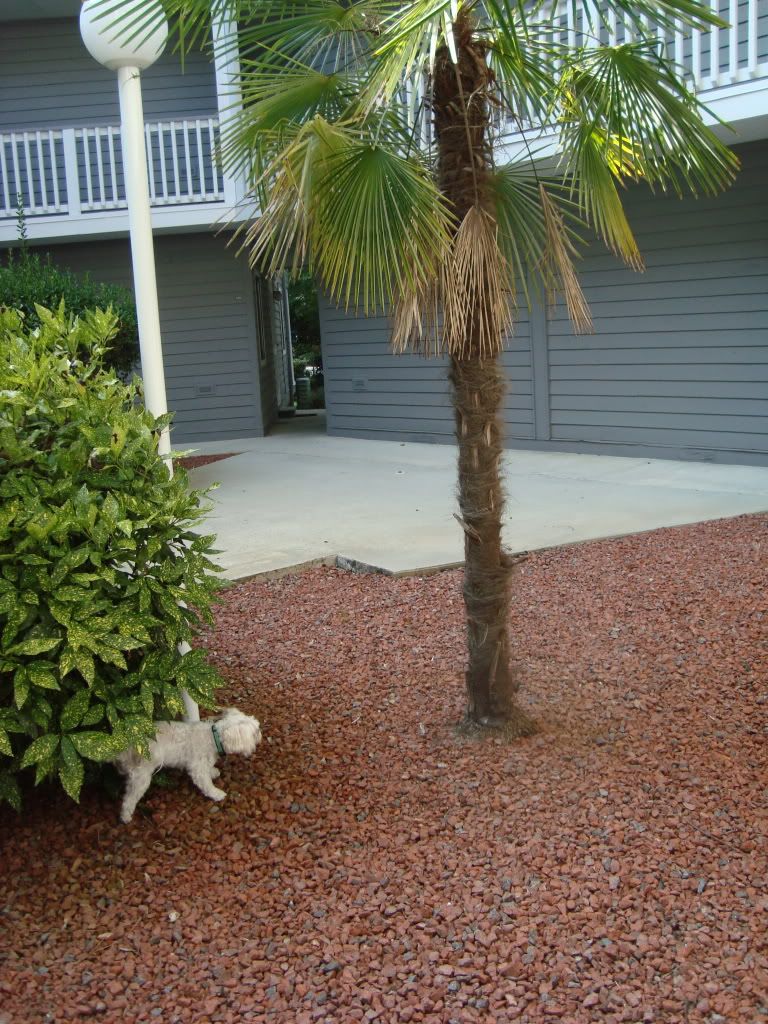 I was so helpful that Mom brought me home some crab legs for dinner - don't they look great!!!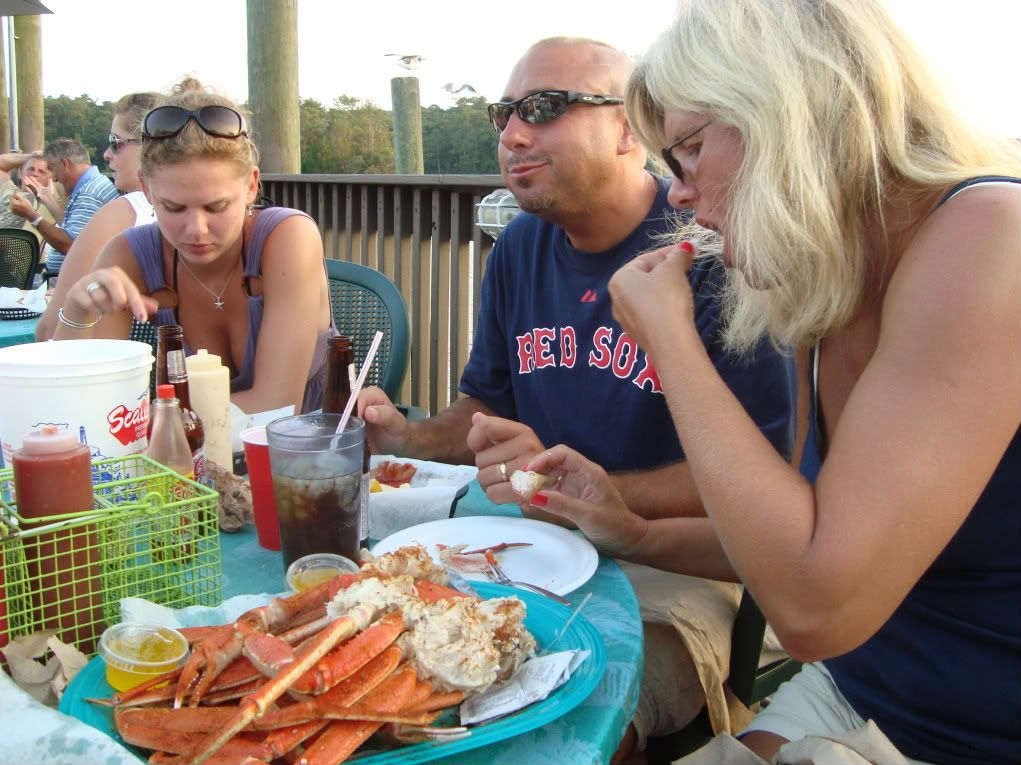 Well, that's really what my vacation was all about! Here's the last two pictures. One is of my mom, Grandma Mary and 2 of my 3 "aunties" and the last is of the pickle sign that my Mom made my dad pull over onto the side of the road so she could get a good picture. She's crazy for pickles and I have to say, I love them too!:thumbsup:
Thanks for following my vacation!