After reading a few positive posts on here about a certain type of step in style harness, I decided to bring in a few to see if I liked them as well as others. And I LOVE them!! It's soooo hard to always find cute things, especially winter things, with d-rings or d-ring openings. These Step-In's are made of either a super soft suede or a really soft and supple faux leather. They are sewn into a 'kind of roll' that I can't help but think will help prevent matting and hair breakage. And there is a HUGE sizing adjustment so they can be worn alone, over a thin outfit, a sweater or hoodie, or even a winter coat with just a simple slide! And they come in so many colors that they will go with almost any outfit. They are so thin that they really don't detract from the outfit at all. I got them in 2 days ago and I've already sold a bunch. I think if they go as well as I think they will, I'll be bringing in more colors and styles.
Here are some pics of my HipDoggie Goth boy Jett in his new HipDoggie Goth Hoodie and the Ultra Suede Step In Harness:
Jett seems to like his new Goth Hoodie and Step In Style harness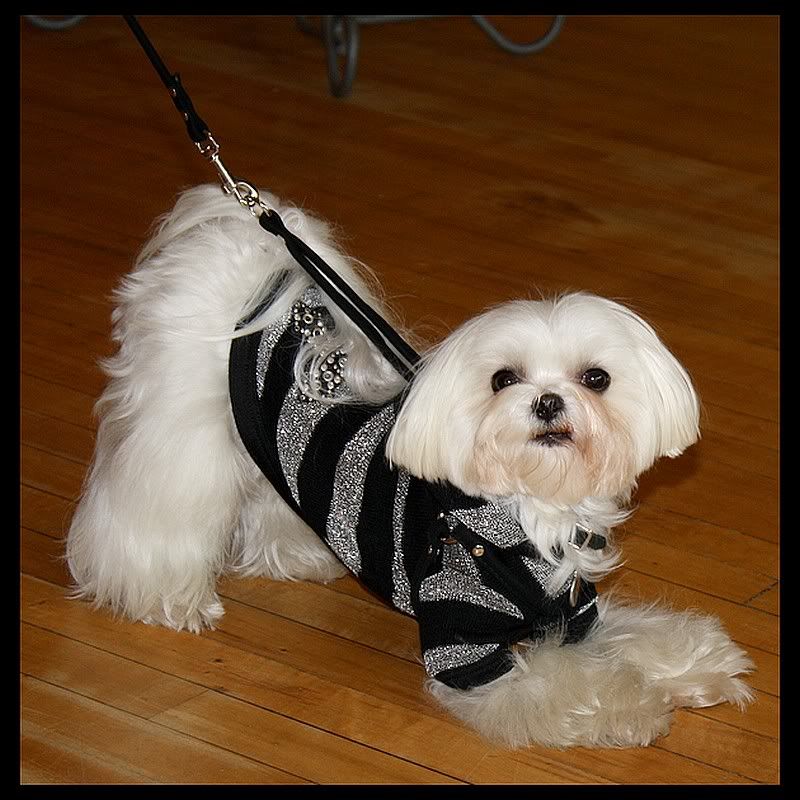 Notice how the harness just blends into the outfit without detracting from it.
Here's just another angle to show off the harness and hoodie. I should have taken his collar off because I don't want anyone to think the black collar is part of the harness. This particular harness design comes down the lowest on the chest of any I've seen.
OK...so this one really doesn't showcase either the harness or the hoodie. But Jett sure looks cute! :innocent:
There are even more colors and charm designs coming available soon!
Designer Charm Step In Harness
http://stores.pamperedpetboutiquellc.com/-strse-1076/Ultra-Suede-Step-In/Detail.bok
Here is a pic of Jett with just the Step In Style Harness as requested. His hair is a bit long so hopefully you can see where it hits on him.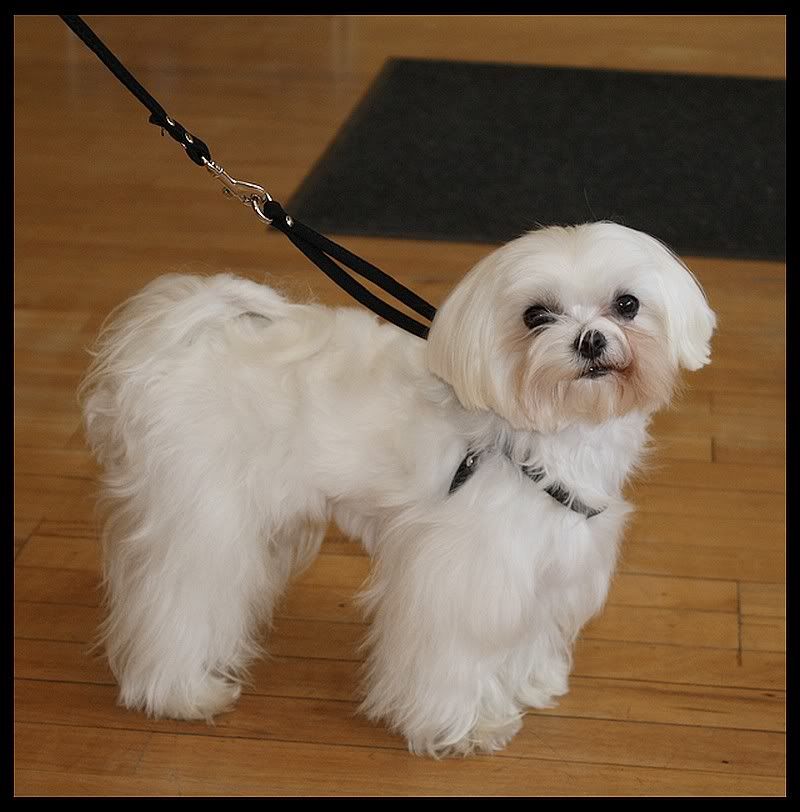 And one more with Miss Callie in her HipDoggie Love Hoodie...cuz they look cute together. :wub: