Discussion Starter
•
#1
•
I thought I'd post some new pics of Marina (my 11 yr old daughter) and Emma (Ch. Bellarata's Glee by Design) Sorry yet another proud!mom bragging post but I just can't help it, LOL. Anyone who shows knows how hard it can be to show/finish a maltese (esp a young one) and I'm just happy that they are doing so well. Emma has really matured nicely and we are very lucky to have her!
I don't think I posted their finishing photo, so here it is!
Recently, Marina started showing Emma as a 'special' (showing in Best of Breed) Two weeks ago, they won Best of Breed both days of the show and showed in the toy group, so here is a video of that. Emma does not like walking in the grass, I'm afraid.
And this past weekend, they went Best Opposite of sex. Here is a video of Emma in the ring (and she was a crazy pup, LOL!) She really has a lot of fun showing!! She is only 13 months old so I think she'll settle down soon. :thumbsup:
Here is a pic from Vallejo on one of the days she won Best of Breed
Here are some candid photos taken ringside and at one of our many hotel stays, LOL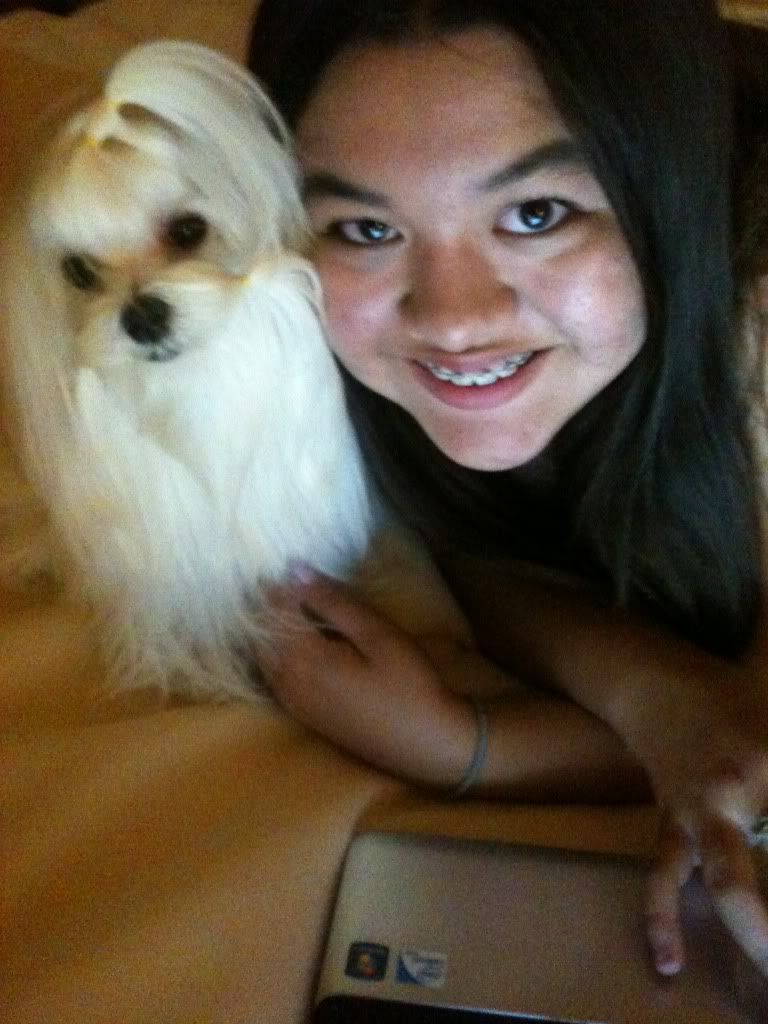 We have a bunch of shows coming up - lots of traveling, that's all I can say! I will take pics of the puppies this week, I promise! They are now 8 weeks old and sooo much fun! I love watching them play - they think they are so dang tough.
But here is a pic of Rachel (the girl pup) who I haven't posted many pics of. She is sooo sweet! Love her :wub: