Discussion Starter
·
#1
·
Today I found a new store that had some interesting treats for us to try.......
Chicken feet - not very nutritious but apparently very tasty.
Rabbit ears - eww!! but fur is good fiber.
Deer bone - not so gross but apparently quite delicious.
Our taste trials are below.
GRRRRRR - No mommy I will not give you my chicken foot - quit tryin to take it back. GRRRRRRR
Num num num nummmy num mum - Rabbit ears - nummmm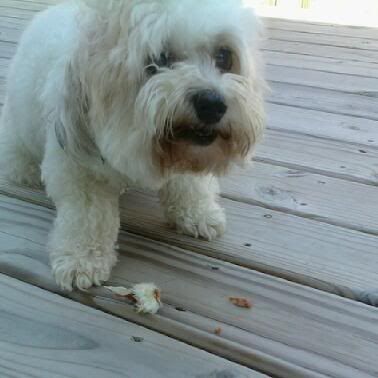 This is one happy dog chewing on a deer bone wrapped in esophagus....
I have to say I was really grossed out by these treats - you'll notice the dogs were eating them outside on the deck. However none of these treats were stinky or staining and they were really enjoyed.
Tiny little Izzy even went after that deer bone when Wedge stopped for a drink and she worked that bone for a good hour! I was impressed.