Discussion Starter
·
#1
·
Just about every night we have been going on family walks! The weather has been perfect! Not to hot and humid, not to chilly! We have been sitting in the low 80's for weeks now! We only walk around the block (but its a big block) because I dont want to have Ponyo get TOO tired!
Anyway, here are some fun pics from our family walk the other night! I usually dont bring my camera because I like to run w/ the dogs or jump on a scooter or skateboard w/ the kids, but I decited to today and im happy I did!!!
Ponyo and the fam, just leaving the house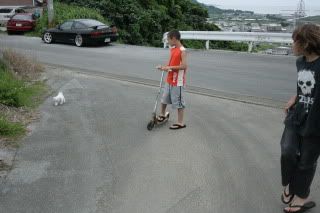 There is our house, right there, behind the sugar cane field
My 3 babies and my little Ponyo!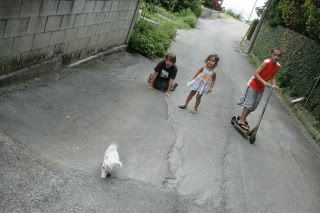 Ponyo exploring a lot w/ lots of banana trees. (my boys like to pick them in the mornings for smoothies!)
My little Ponyo, always waiting for mommy!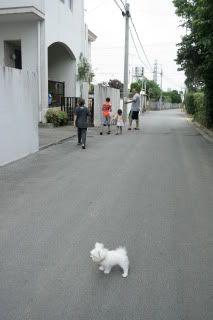 Quick stop for a family pic! All 7 of us!!!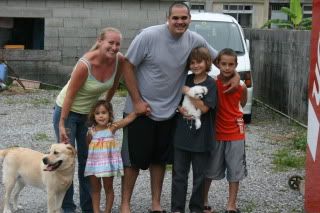 In the field of the park
The only one I got of Cali and Ponyo together! lol..
I just love this pic!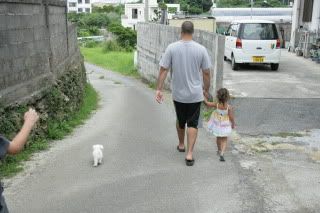 We were just about home and Ponyo got so tired, she decited it was time to rest! LOL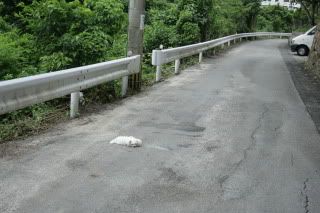 I always end up carrying her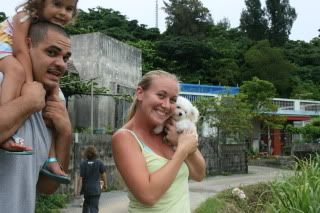 Or I let one of the boys carry her if she wants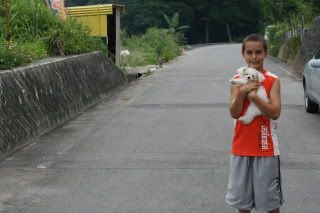 Finally home and all tuckered out!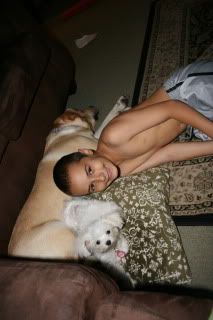 We moved into the yard to BBQ and she fell asleep as quick as I could walk in the house to grab the charcol! LOL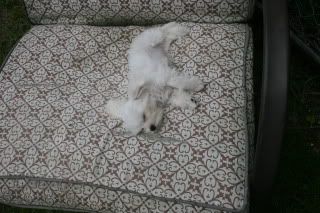 Thank you for looking! :aktion033: