A Pampered Pet Boutique LLC Exclusive!!! This adorable Jumpin' Frog Embroidered Harness Overall is made from light weight summery blue and white seersucker fabric, and has sparkly Frog and the word "Jump" appliques sewn on. Of course it's satin lined to help prevent hair breakage and matts.
Jumping Frog Overall Harness
I hope you all like them as much as I do. :blush: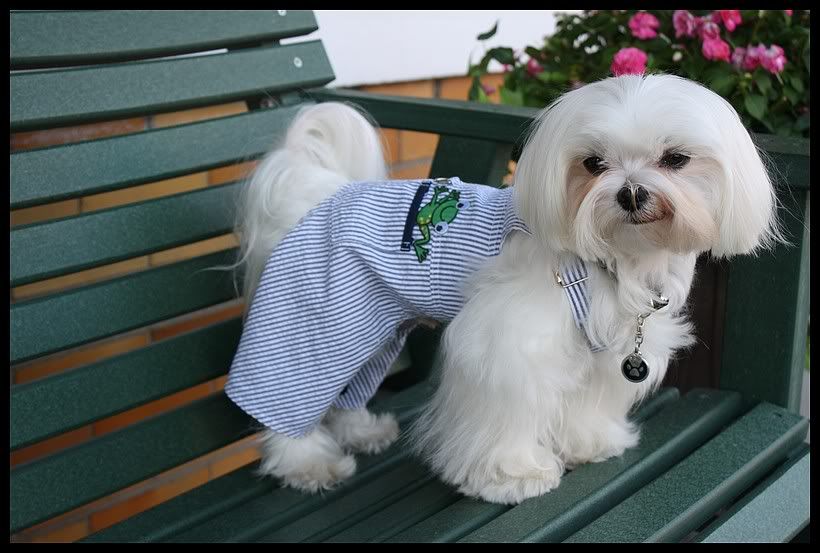 Hmmm....maybe there are some frogs in the flowers?
Guess not.