Discussion Starter
•
#1
•
Dont know which one to choose. Who do you guys think is the cuter little guy? I don't want to say who the breeder is yet except for she's pretty active and well known in Maltese. If I decide to get her puppy, then I'd divulge that info to everyone.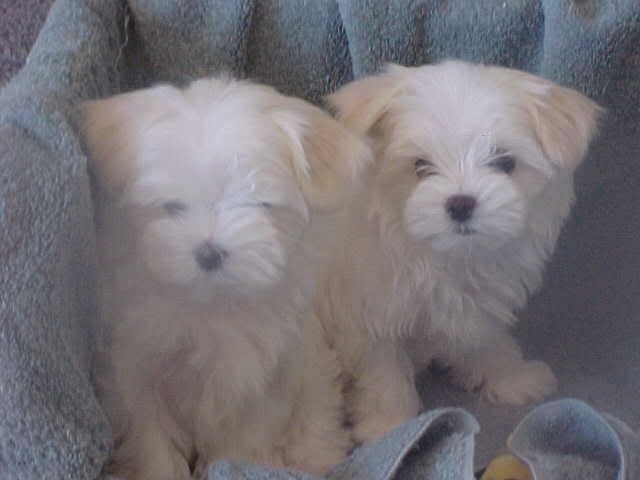 Left or right? There are other factors, but right now, it's on looks
I'm not saying that it's going to be what my decision is based on, and there are other breeders that I'm considering...just thought I'd get some opinions on how they look - by experienced eyes. Both puppies are champion sired and damed. Both are pets.
Here is the one on the LEFT(of the above photo) in the corner this time. The 2 that's to the other side are the litter of the RIGHT puppy of the above photo:
The LEFT puppy by himself.
The RIGHT puppy with his twin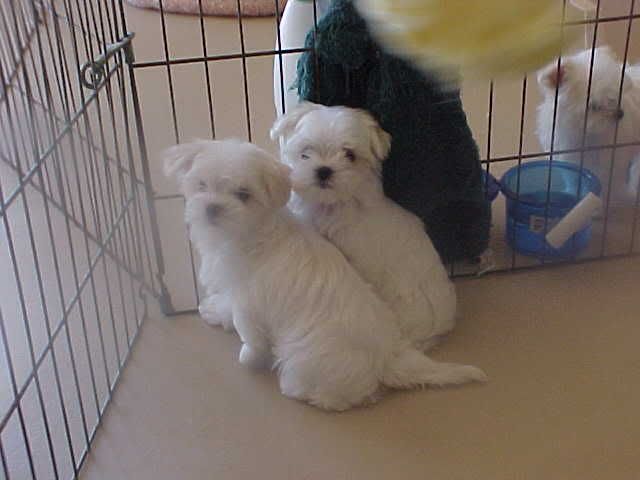 Thanks!