Discussion Starter
·
#1
·
Went to Santa Barbara for a dog show this weekend and after not showing for a month and a half, it was great to get back to it! GORGEOUS weather in Santa Barbara, couldn't have asked for better. And we got home to the central valley and it's nice weather here too! Hope that continues, don't like the heat :thumbsup:
Pam came out to watch with Truffles and they stayed allll day. It's sooo funny because Emma and Truffles completely remember each other. Emma starts whining when she sees Truffs and starts mouthing off. So cute!
Here are some pics from yesterday!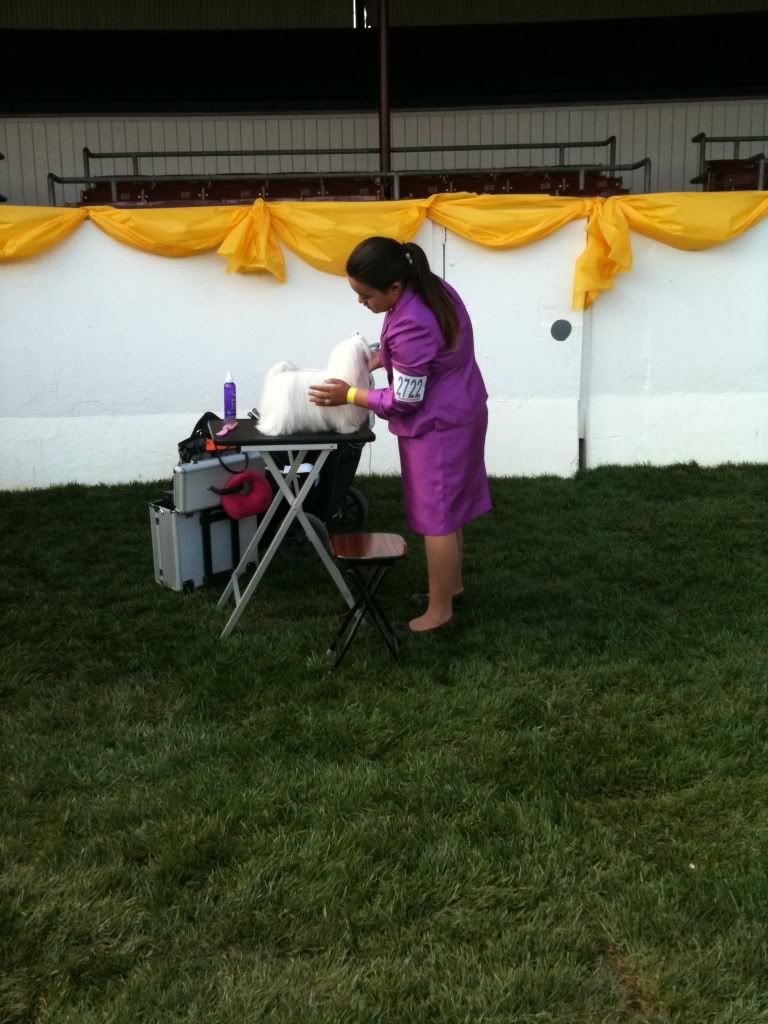 Marina getting ready for Junior Showmanship
Emma (Bellarata's Glee By Design)
They placed 4 out of 5 in Juniors. Emma was a nut case and even peed in the ring, LOL so they are lucky they placed at all.
Then on to the breed ring, with Marina once again showing her.
Emma just wanting to get the day over with!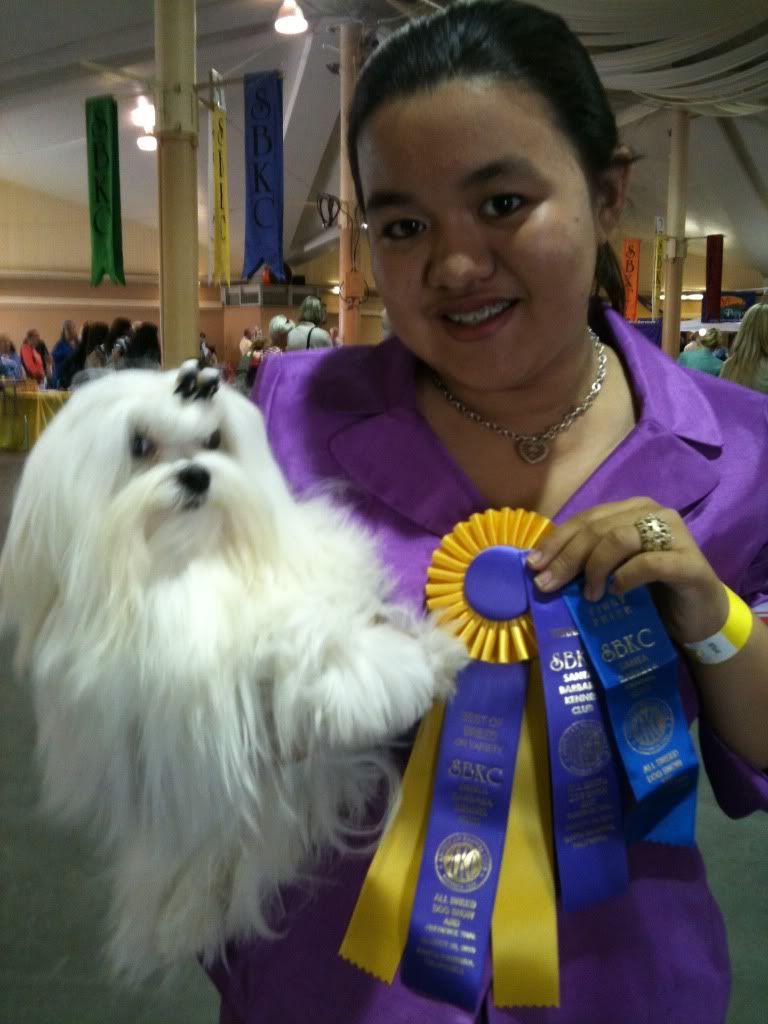 After the class and WINNING A FOUR POINT MAJOR AND BEST OF BREED! Excuse the sideways shifty eyeballs of Emma, btw. She had the "Really? More pictures?" look on her face.
So Emma now has both majors and only needs 3 points to finish (has 12 points total).
Thrilled, as you can see.
Here is Emma, Marina, Truffles and Pam. I love seeing how spoiled Truffles is!!!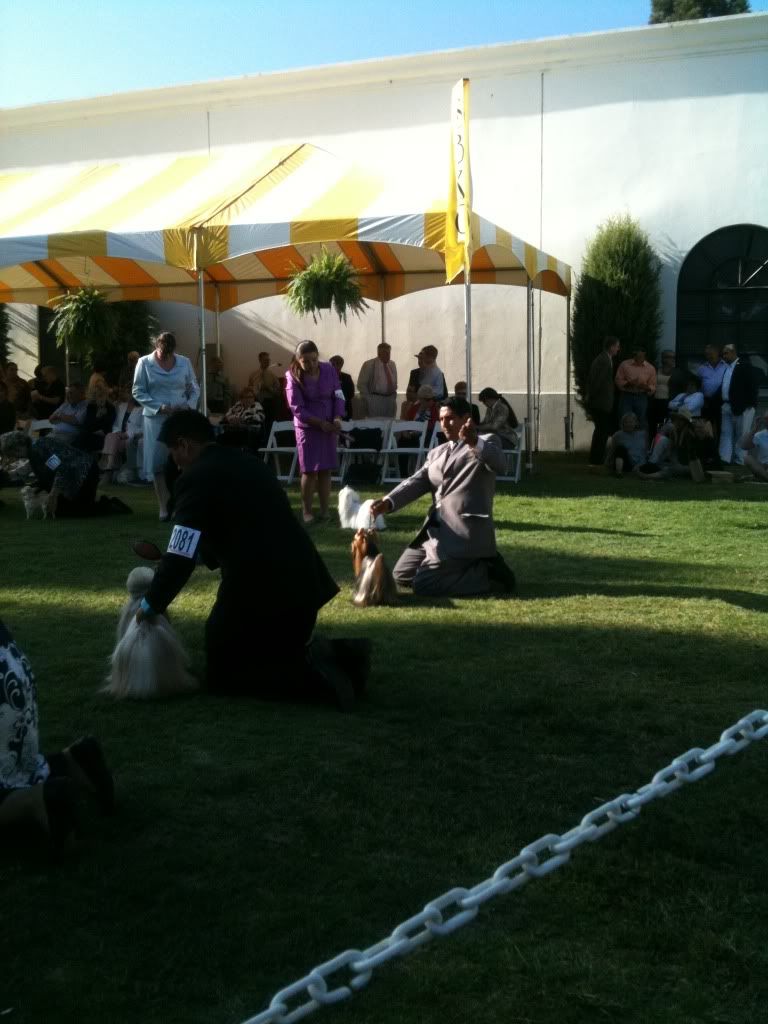 Since Emma won best of breed over a special (a dog that is already a champion), they got to show in the toy group.
It was a VERY competitive toy group (some of the top dogs in the country) so not surprisingly, they did not do anything in group but it's very good experience for Marina (and Emma) and I like how these pics look (even if they were taken with my cell)
Emma is 11 months old and Marina has shown her exclusively in the puppy/bred-by-exhibitor class for all of her points. Emma is three singles away from finishing her championship and believe me when I say that it is hard to get points on any dog, much less being Marina's age (she is 11 years old) and showing a puppy. She has trained Emma from day 1 and it will be a very happy day for Marina when Emma gets her championship!
Marina showed again today but Emma was acting like a nut going around the ring so she didn't place today, but here are some pics.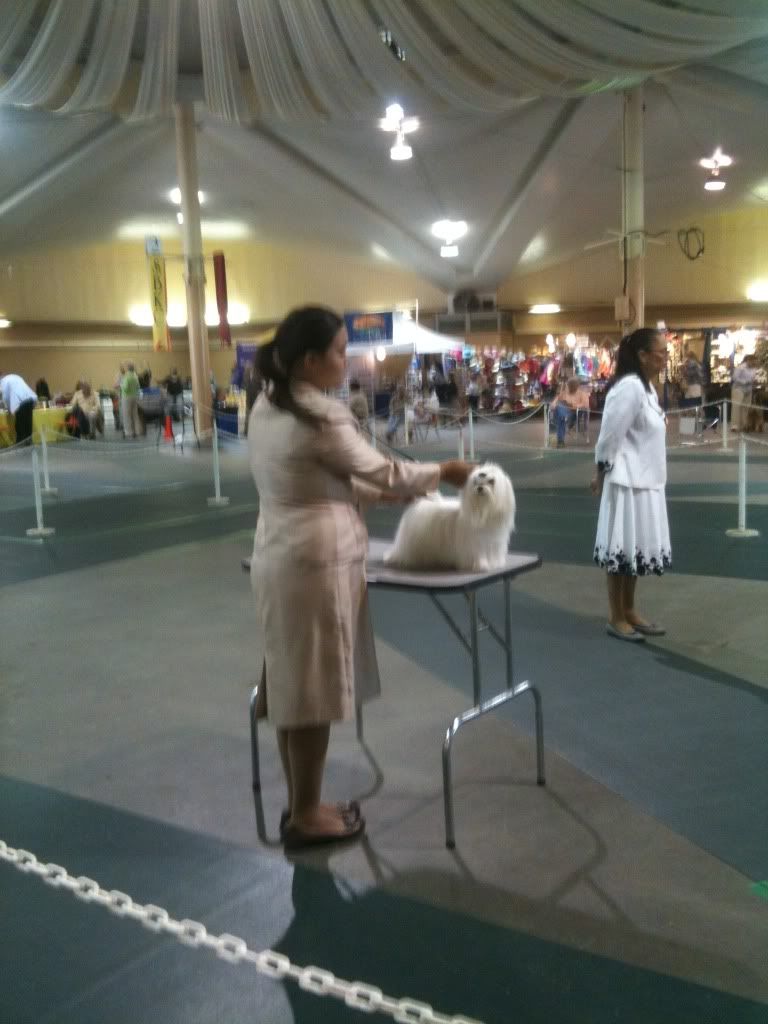 Thanks for looking!
OH and Pam and I want to get a 'meetup' going during Eukanuba in Long Beach. Anybody interested?