Discussion Starter
·
#1
·
Ponyo really wanted to get outside yesterday for some fun in the sun! Poor baby has been cooped up inside her kennel in a quite room with short, calm visits, after her seizure. She deserved some play time! =)
Her favorite soccer ball!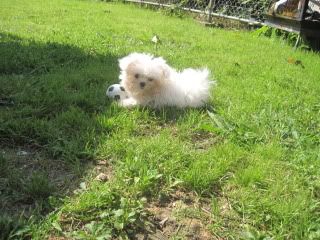 My dirty girl, just got done eating lunch, so her face is extra messy :blink: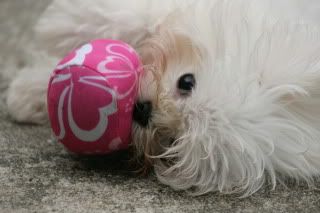 Playing a gentle game of tug-o-war with Sophia
Mommy yells "dont even think about eating my flip flops, Ponyo!!!"
"Mommy it's RAELLY time to put the camera away now!!! GIVE IT TO ME!!!!"