Discussion Starter
·
#1
·
You can easily resize your images using Paint before you upload your images to a website. If you have Microsoft Windows you should have Paint.
1) Go to Start/Programs/Accessories/Paint
2) Select Open in the File menu and then browse to your image
3) Select Image then Stretch/Skew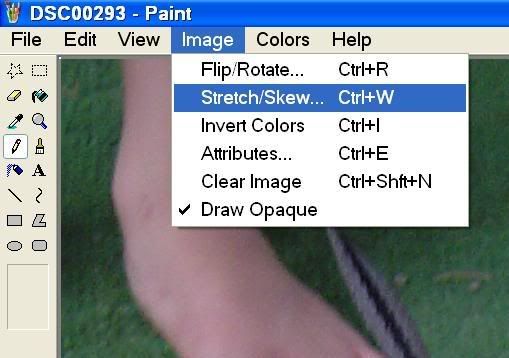 4) In the window replace the 100s in the Horizontal and Vertical boxes with a number less then 100. That will make the image that percent of the image. I usually use numbers like 25, 50, or 75.
Put the same number in both fields!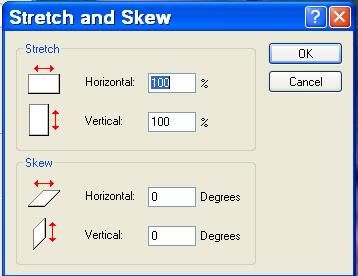 5) Click Ok.
6) If the image is too SMALL you can use Edit/Undo to undo the resize. Then repeat steps 3 & 4 and just use a number that is bigger then the number you used. If the image is too BIG repeat steps 3 & 4 until the image is size you want.