Discussion Starter
•
#1
•
I know I'm guilty of being stingy when it comes to sharing pictures of my baby, Sophie, :hiding: which is sort of ironic, since the Pictures section of SM is my absolute favorite section, and it's where I spend most of my time when I'm on SM.
Sophie is my total heart dog, and I am so in love with her. She's the one who made me fall in love with this sweet breed. :heart:
Anyway, here are some pics that I snapped up earlier. She hates the camera, and will act like a total diva whenever I try to take her picture. I had to whip out some baked salmon to get her to cooperate with me for a few shots.
Please excuse her scruffiness. She's in dire need of a cut!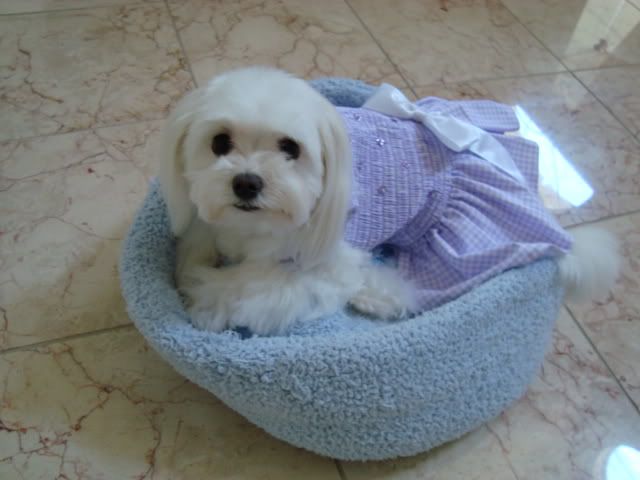 She's the biggest tomboy ever, so I thought I'd put her in a sweet dress, just for kicks.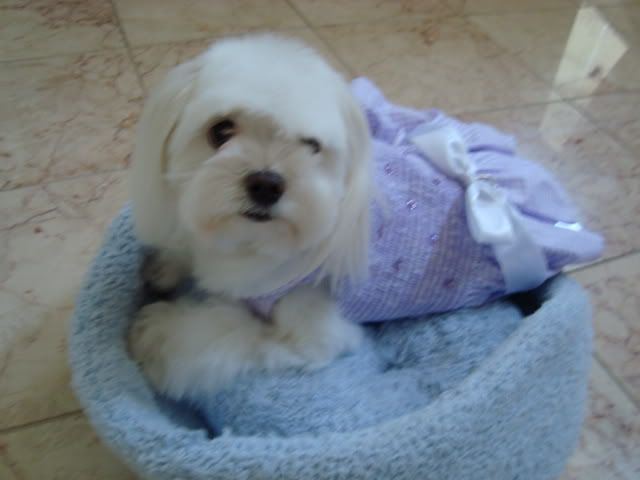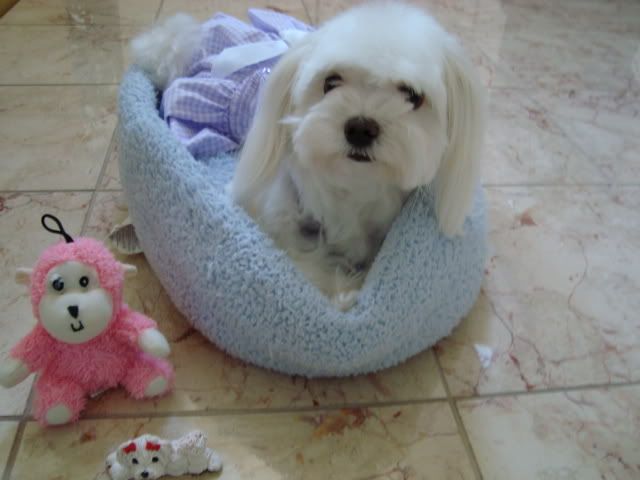 Here she is posing with her new friends, sent to us by Debbie (mysugarbears)! Thanks so much for thinking of my Sophie, Debbie! So thoughtful and sweet! Sophie's not into toys all that much, but for some reason, she absolutely loves this squeak toy! It must be Riley's manly scent on it, LOL! Ooh la la! :wub: And the Maltese figurine is way too precious. Love it. :grouphug: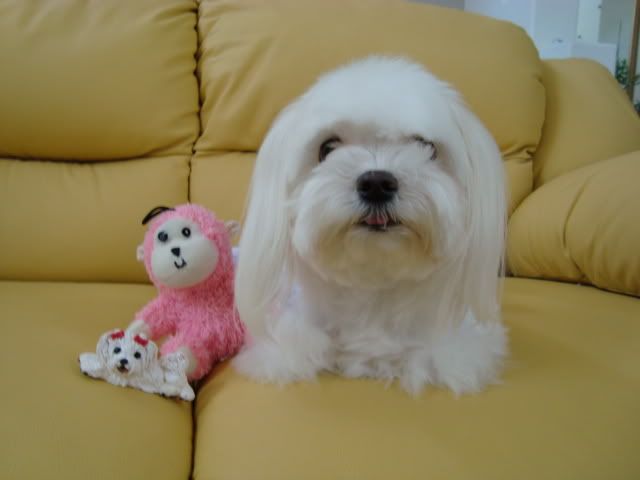 Here she is again with her friends. If you look carefully, you'll notice that a little bit of her tongue is sticking out, LOL. I have no idea why she does this, but she does it often!
Here's another tongue one. :wub: Sophie says, "Thanks for looking!" :ThankYou:
I also wanted to add that she's no longer staining (knock on wood)!! Per the recommendation of her vet, I switched her to Primal's Venison raw formula. I don't really know what caused the staining to begin with, but I sort of think it was due to the food she was on (Paw Naturaw), as well as stress she may have been dealing with... Anyway, I just hope her hair continues to grow in white!
rayer:
Thank you for looking at my sweet girl.