Discussion Starter
·
#1
·
This past weekend was the show that Mandy posted about, in Carmel, Ca. GORGEOUS weather! It was really a fun weekend for us. Marina and I stayed at this cute little bed and breakfast inn and did the tourist thing on friday night, went to the show, then went to Mandy's house for dinner saturday night. it was so much fun watching the doggies play! Emma and Kenzie are half sisters and are very similar, so that was especially fun watching them interact. They both loved getting Lucy all riled up (the grumpy lady, LOL), just like their mother!
Emma just turned 10 mos and I have to say, I am so happy with how she is turning out! Our competition didn't show up either day so there was no points, but Emma got Best of breed both days (there was one girl, one boy entered, but in order for there to be points, there has to be competiion of the same sex
Showing in the Bred by exhibitor class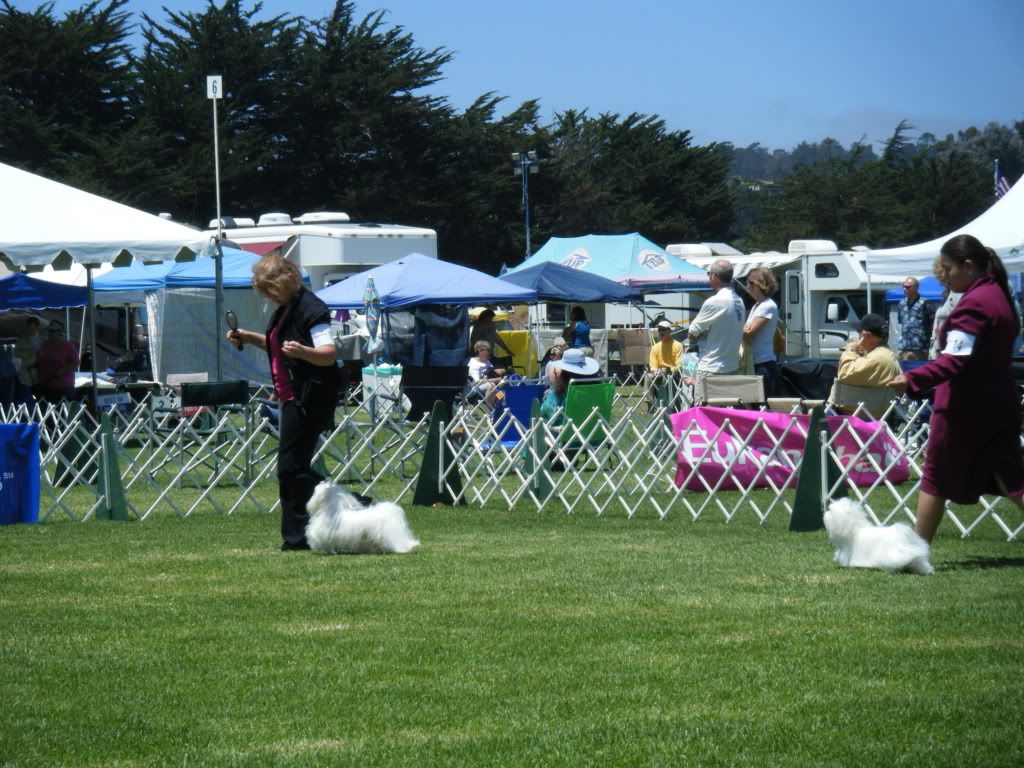 In the ring for best of breed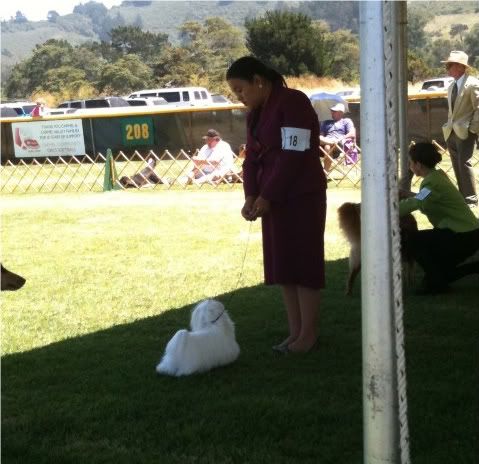 Then in the ring for Junior showmanship (her first time in juniors!)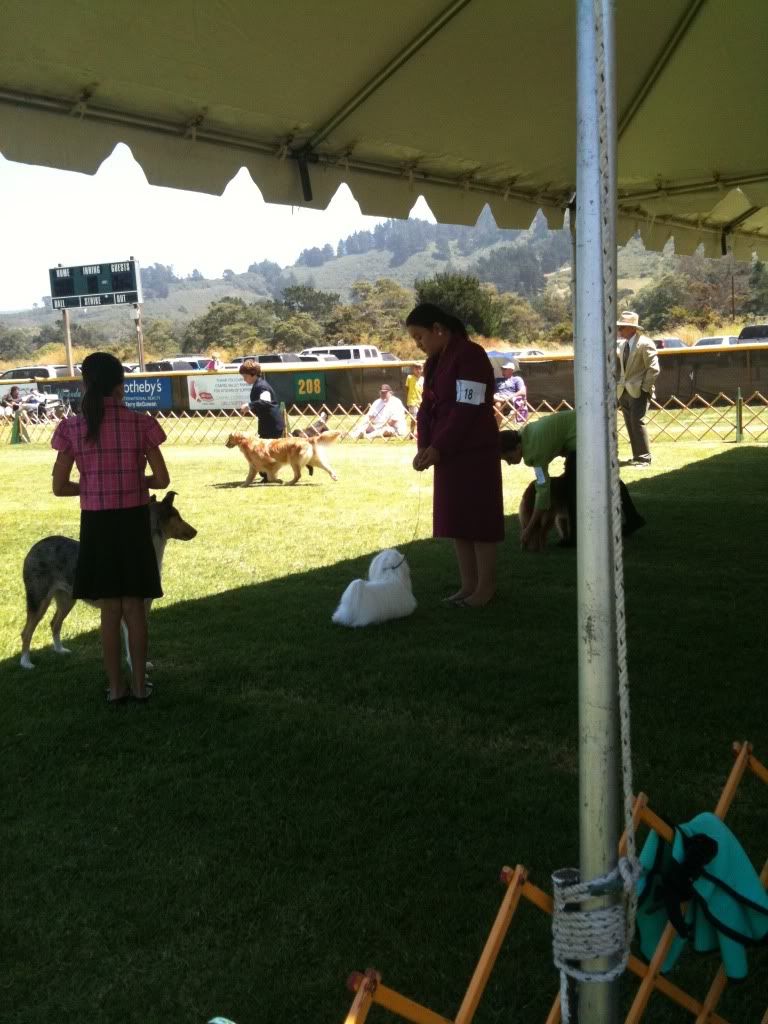 Marina has her free stacking so nicely!
Then right from the juniors ring to the group ring, so here is Marina and Emma in the toy group on sunday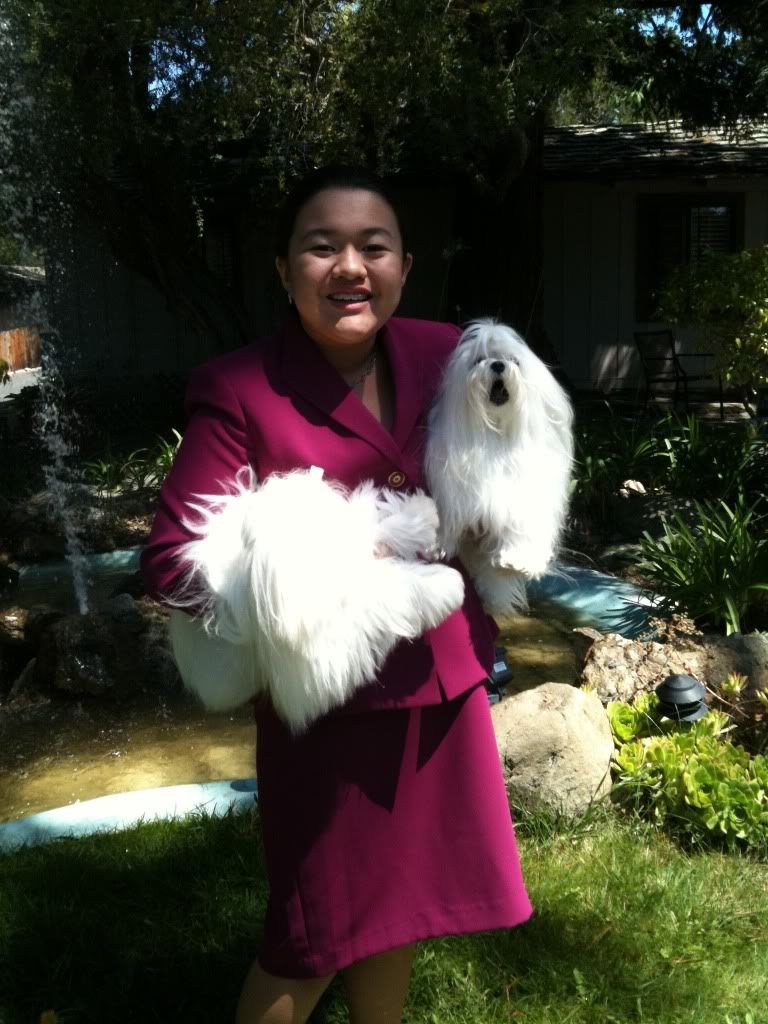 Here is Marina, Emma and Lucy in front of our little cottage. I was sad to leave that hotel! Lucy took offense to the black lab that walked by, hence the mouth open.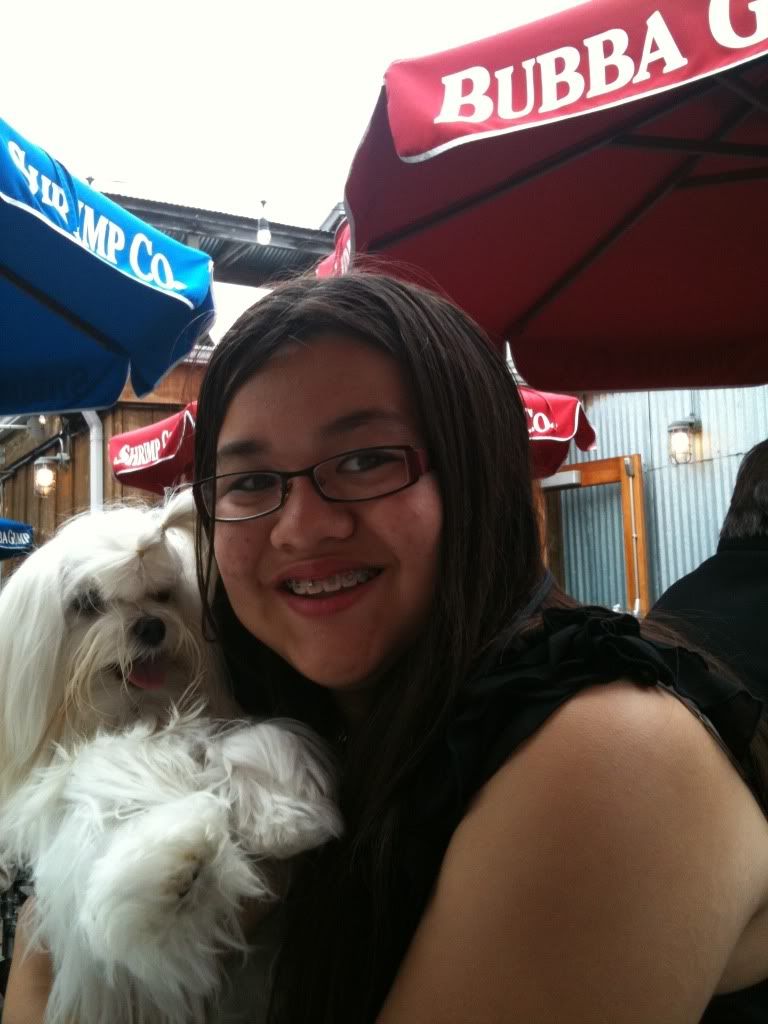 On Friday night, we ate at Bubba Gumps in Monterey and they had a really nice outdoor patio that was dog friendly, so here is Marina and Emma again
But wait, there's more, LOL.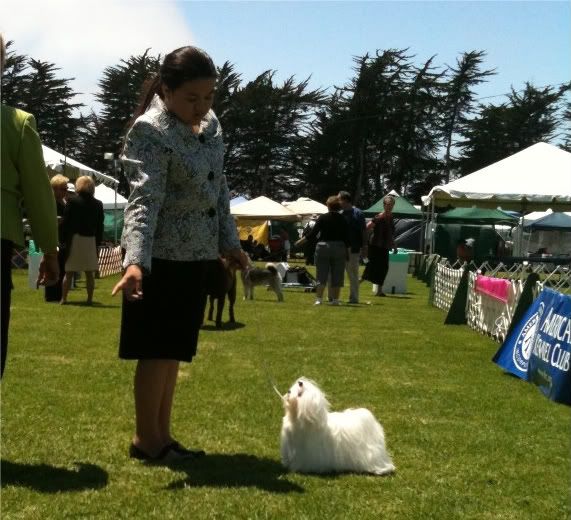 Marina practicing her free stacking before the group ring on saturday
Marina and Emma again
And last but not least...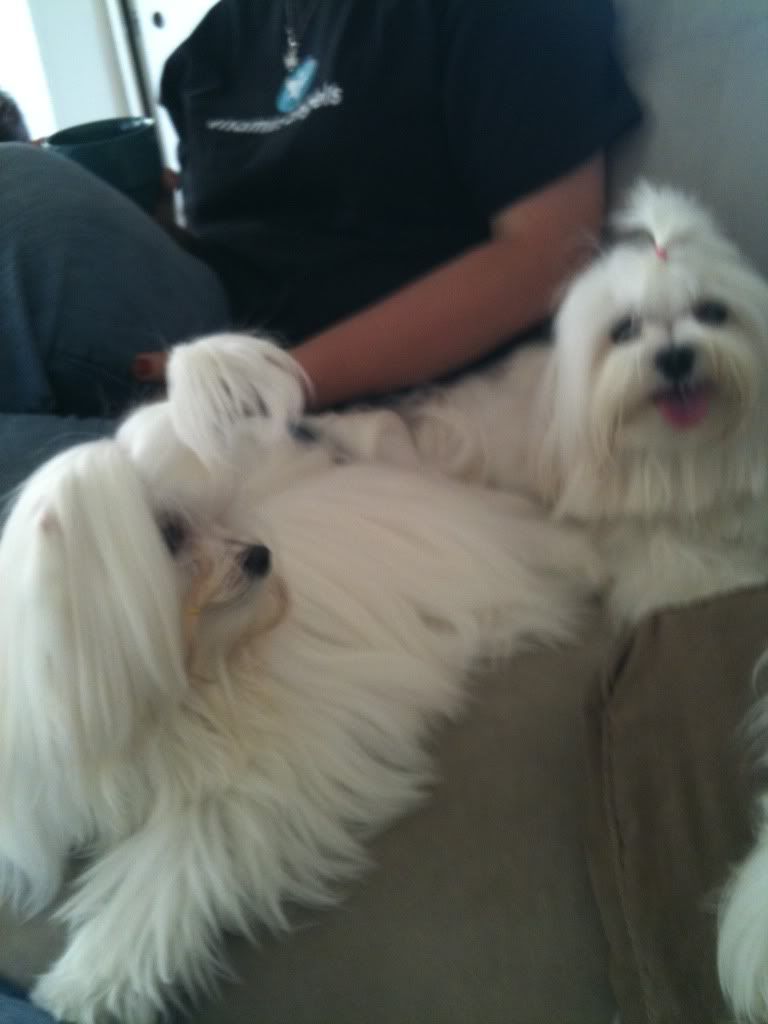 Emma and her half sis Kenzie snuggling together on the couch. Sooo cute!
And in case that wasn't nearly enough pic spamming for you, here is a short video of Marina and Emma in the ring for BOB.
thanks for looking!! :aktion033: