I was just looking through my photo bucket account and came across these 'before' photos of Elena and I just wanted to share them as a precautionary tale.
Thanks to a bug that we brought home from a dog show last year, (vomiting/diarrhea that made Lucy and Emma feel crummy for a day but really hit the litter of pups hard) Elena had a very very bad hypoglycemic episode when she was 9 weeks old and almost did not make it (went into shock with eyes rolled back and was completely non-responsive. Marina is still traumatized by it). Elena was in ICU for a few days and then I brought her home. As often happens with hypoglycemic puppies, she lost most of her coat except for a few stringy strands, in addition to the shaved areas from the ER vet.
Missing most of the hair on her neck and legs. Definitely not looking like a show puppy!
White gums are one of the signs of hypoglycemia
And they can act like they are drunk - not able to walk straight, etc. This video is a little disturbing to watch but I had given the pup karo syrup already and was waiting for it to raise the blood sugar. They go from looking like this to hauling their little fannies all over the place very quickly though - karo syrup is a wonderful thing to have on hand!
Floppy pup again - YouTube
This is another reason why it can be scary to see how young some breeders sell their puppies to new puppy owners and why I whole heartedly agree with the 12 week rule!
And a year later, Bellarata's Prophecy Girl.
No hair on her legs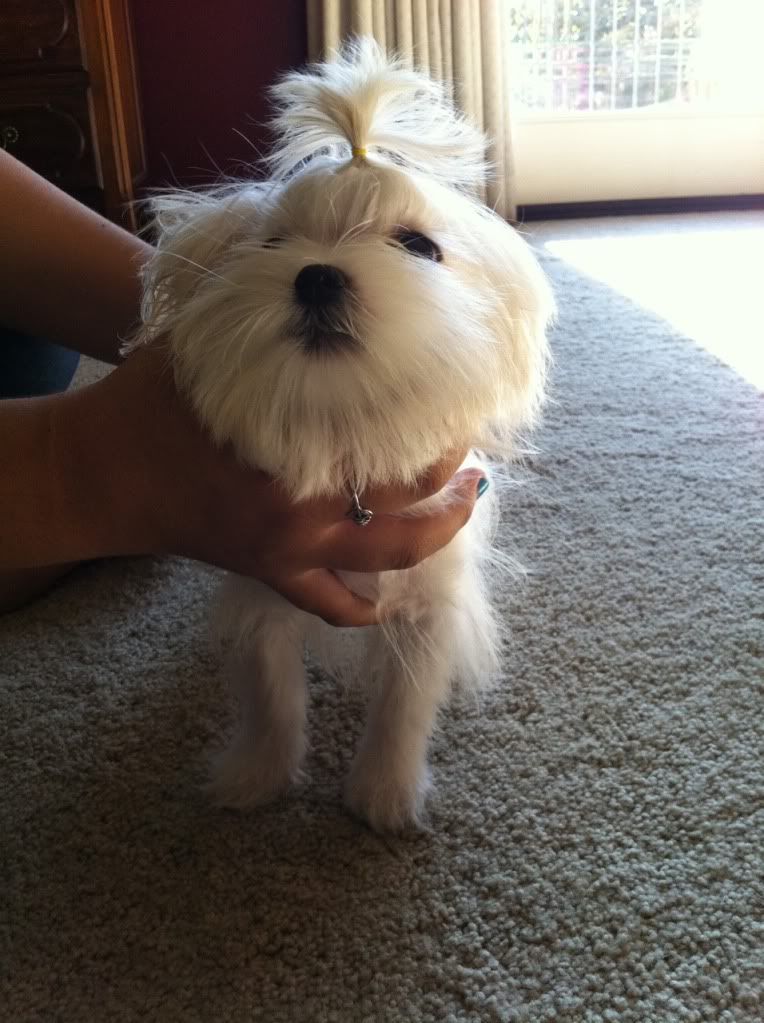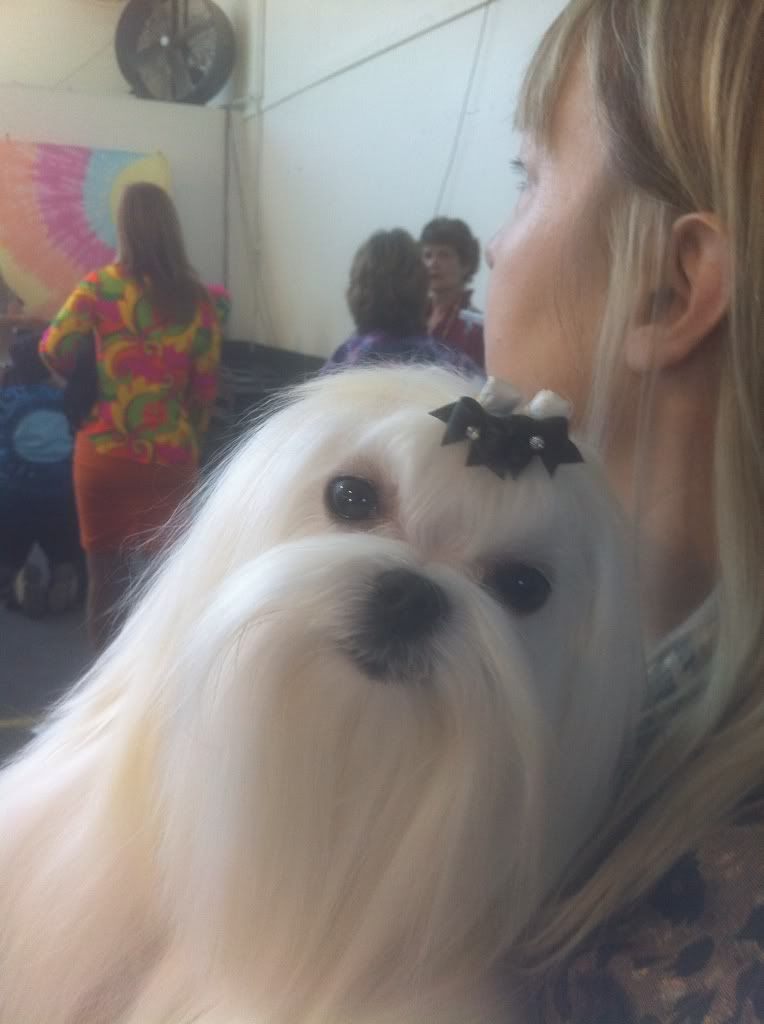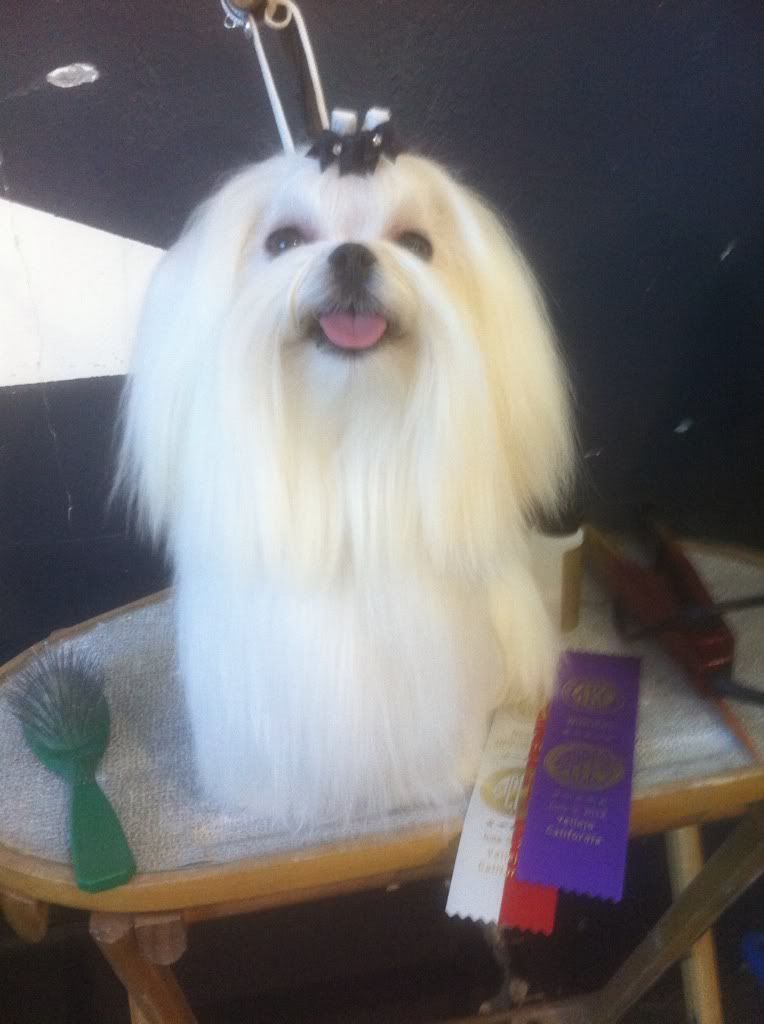 I have to say though that even though this traumatic event happened during the 'fear' stage, Elena came through it emotionally unscathed and is almost obnoxious with how friendly she is. The judges have to smile at her because when ever they approach her on the table, Elena is always smiling and wagging her tail frantically.
She has 5 points towards her championship now, with one major (needs two majors) and I am so glad she came through this experience as such a happy, healthy and outgoing girl. This was definitely a learning experience for me and I can say without a doubt that hypoglycemia is NOT something you want to mess around with or vomiting/diarrhea in puppies. It knocked her on her butt soooooo fast and I think if we had taken any long to get Elena to the ER vet, she would not have made it. Her blood sugar was at an acceptable level because of the karo i had shoved down her but her body had shut down and she was completely limp and unresponsive. Scary scary stuff! I have a video of a hypoglycemic puppy that I can post to 'show' how they act when their blood sugar is too low, so just let me know if I should. It can be kind of hard to watch so I don't want to just add it here.