It looks like she just has 3 puppies...but of course I am watching out just in case there's another one.
The first one was a female and she was born at 6:24am weighing 170 grams (5.99 oz)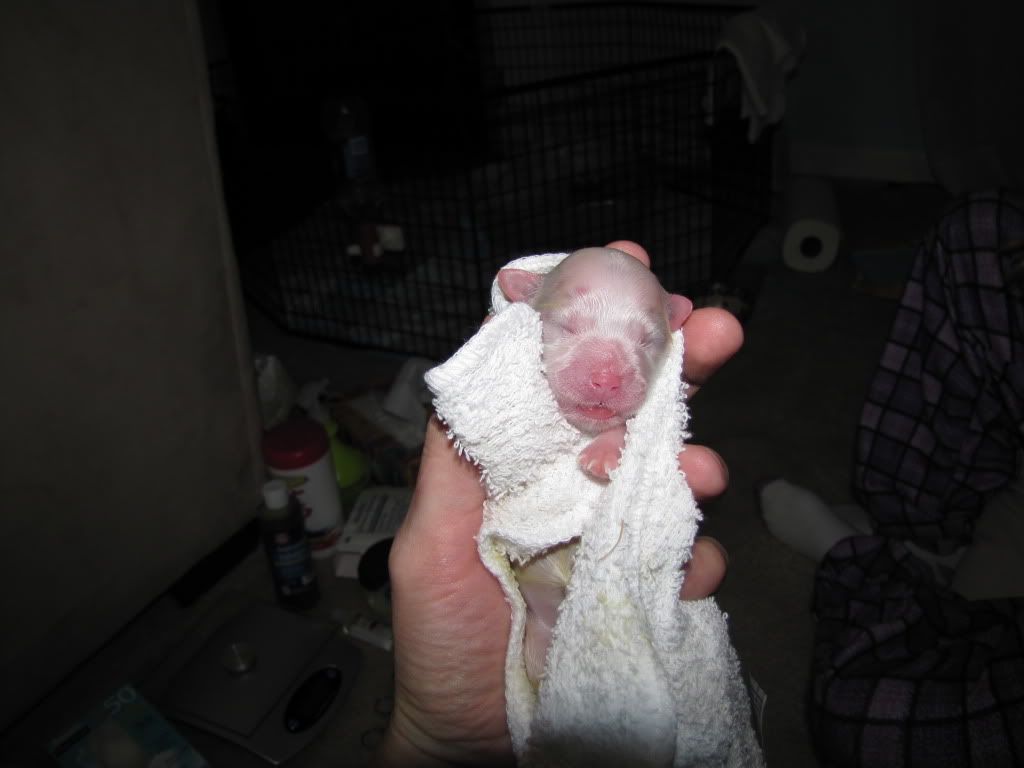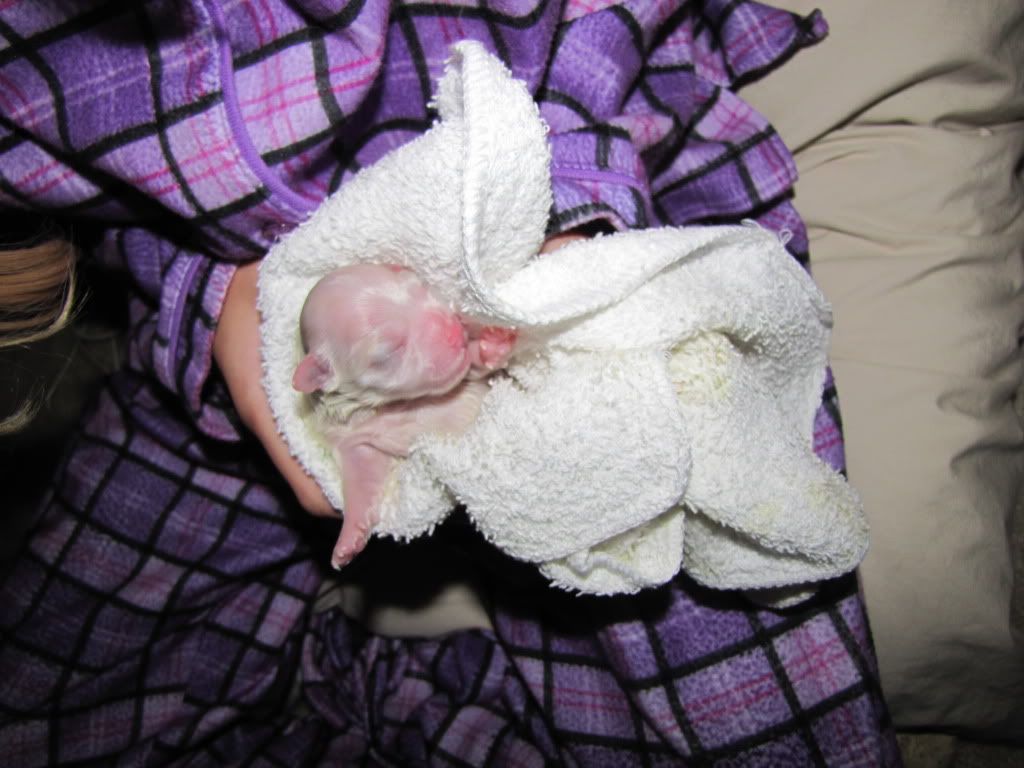 The second puppy was a male and he was born at 6:55am weighing 170 grams also (5.99 oz)
The last puppy was born breech and became stuck half way out. I had to use K-Y jelly and gently grab the puppy around his shoulders and help pull him out. He wasn't responsive at first until I suctioned him and stimulated him....the kids call him "Lucky" he weighs only 150 grams. (5.29 oz)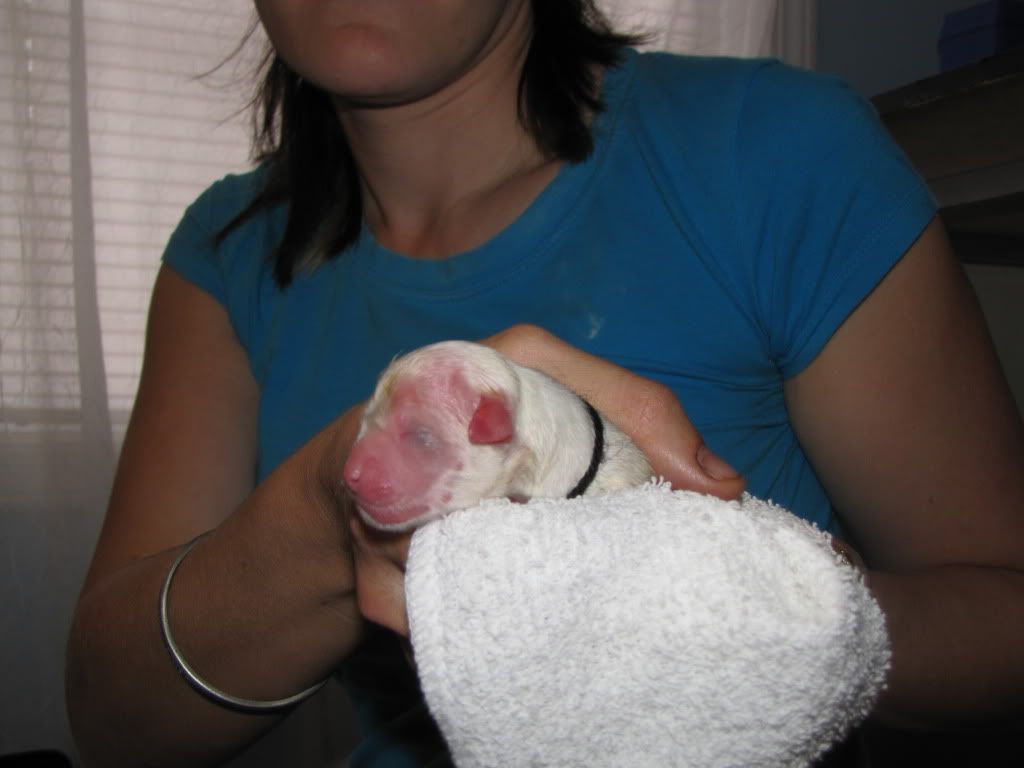 Here is the happy family:
They are nursing now. I gave Terra some ice cream and some plain chicken breast and water for her first meal. I am going to take her to potty and then give her a spongebath and clean up the nursery. Then I am going to call the vet and give him an update. :aktion033: Oh my I am so relieved it all went well!