Discussion Starter
·
#1
·
Wook mommy, I got a gift in da mail!
I'm excited!
Help me mommy, what's in it?!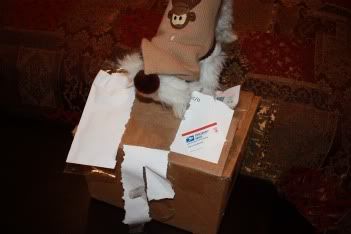 Wook...it's artwowrk fwom Kelly's daughter! Help me open it!
Wook! It's my sissys! Mandy and Josey!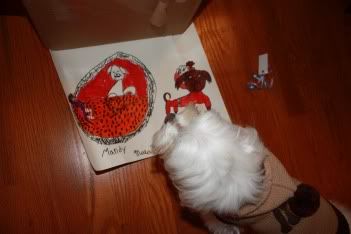 Wook at dis! Cool beans! A picture of me! Says somefing about wub.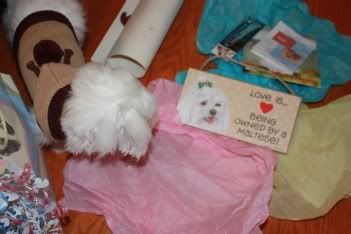 Wook! A cookie kit! Mommy make us sum cookies!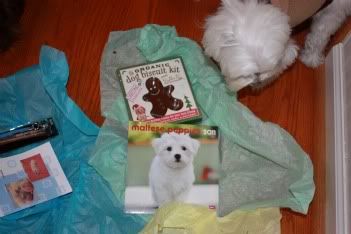 Wook! Mommy says it goes on da door...I wub it!
Wook! At awe of da neato stuff! I'm in doggy heaven! A calendar of Maltese puppies, a doggy biscuit kit, a pwetty card fwom Kelly with pics of all her booty-full Maltese, and pwetty art work fowr mommy to put on da wefweigerator, and a squeeaky toy, and a pwetty silber bookmark, and a da door hanger. Yaaaay! :chili:
More pics are coming!!!