For those who feel Flossies don't last long enough...
For those who want something they feel safe to leave their babies alone with...
Jett and Callie give this new chew a HUGE TWO PAWS UP!!!
Introducing Corporal Caps by Merrick. This is a meaty knee cap bone that is a NO-STAIN treat! Perfect for the smaller fluffs. :wub:
Jett and Callie tried this at the store yesterday and chewed on it for 3 hours straight! They were panting when I finally took it away from them. lol There little faces were so wet, but they were soooo happy. And they were EXHAUSTED for the rest of the evening. :thumbsup:
On the plus side, after working on it for 3 hours straight, they have not even made a dent in it. Also, even though their faces were wet, there was no staining. I wiped the Caps off with a white paper towel and they again left no stain.
On the con side...I will ALWAYS be honest about my products...there are some black flakes that come off with the first couple of uses. My fluffs clean those up off the carpet themselves. But I do want to let you know about the black flakes. There is a slight odor but it is more like beef jerky or ribs. Not unpleasant at all.
Here are Callie and Jett enjoying their Corporal Caps again this evening at the store.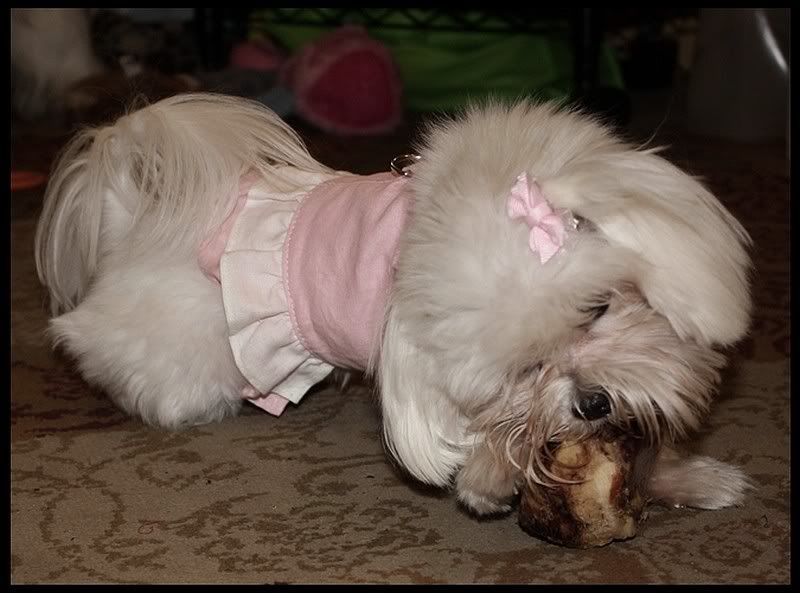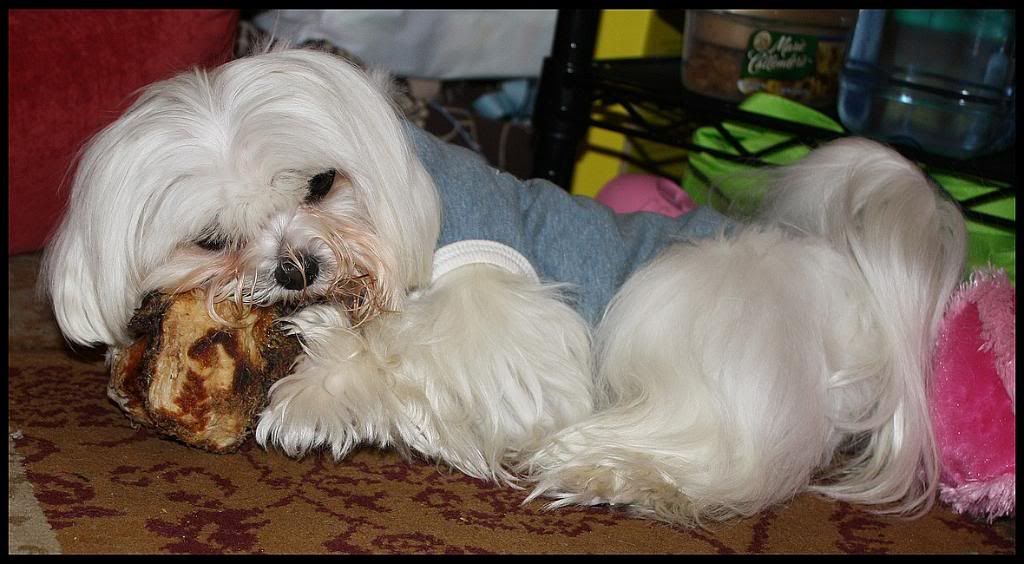 Pampered Pet Boutique LLC - Merrick Corporal Caps
(I've done my best to research to ensure this is indeed safe for our precious fluffs. But if anyone is aware of any reason they may not be considered safe, please let me know. I'll take them off my shelf. Thanks!)