Discussion Starter
·
#1
·
This weekend we are at a show in ventura and we met up with Pam and Jackie (socalyte with Cosette) Wow, another weekend of gorgeous weather and great friends!
The day started off early with maltese at 9am. Emma wound up going Best of Breed so she is now....
Grand Champion
Bellarata's Glee By Design :chili::chili::chili::aktion033::aktion033:
Marina showed Emma to her championship and now her Grand Championship, so again - not bad for a 12 year old!
Emma with her BOB ribbon (all of these pics were taken by Pam)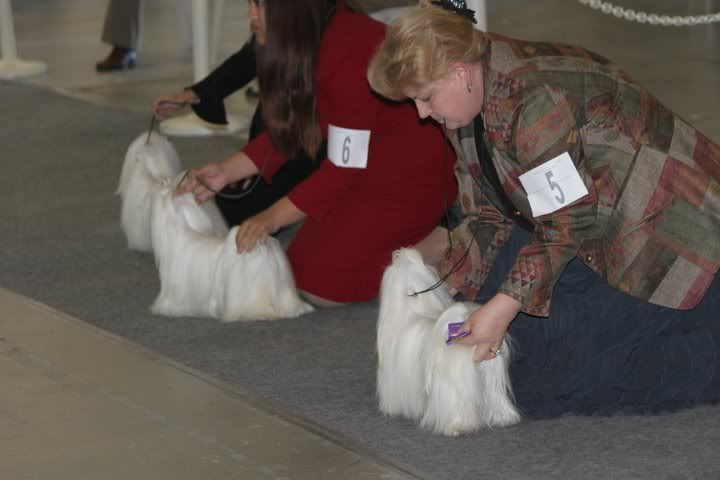 Me at the front with Andrew, Marina with Emma second and our friend Ashley
Truffles supporting her sister and saying that could have been her :thumbsup:
Then we had a wonderful lunch at our favorite restaurant with the out door patio in Ventura - as you can imagine, all the fluffy white dogs got lots of attention!!
Once back at the fairground, Marina got ready for Junior showmanship and she had an extra little dog to show...
A Long Coat Chihuahua! Flower is owned by a friend of ours and we picked her up this week and Marina showed her in the breed ring.
Here is Emma and Flower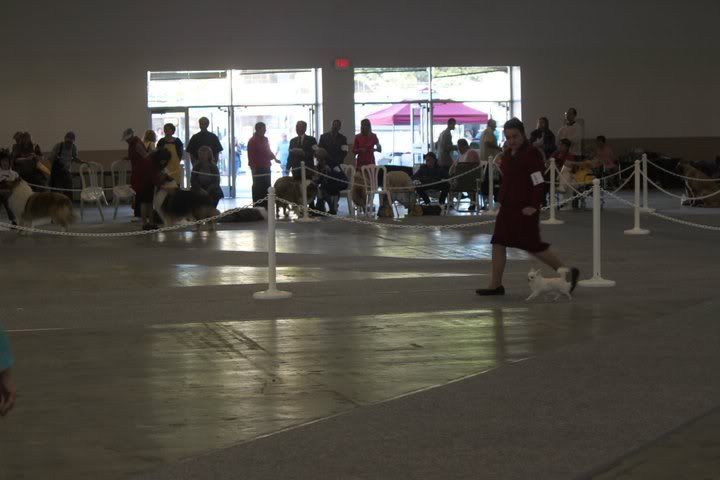 Flower and Marina in the ring
And not only did they win their class, but Flower went Winners Bitch and got the points! It was only 2 points (not a major) but pretty neat that they just went in there and won :thumbsup:
Juniors was next and while they did not do anything in the class, Marina and Andrew showed very well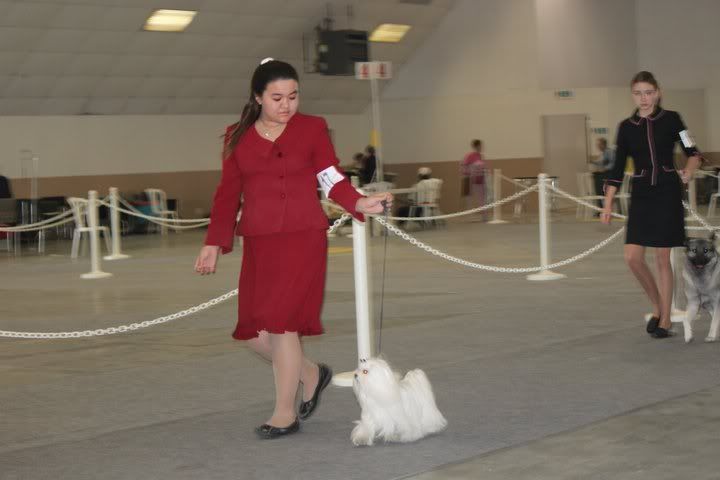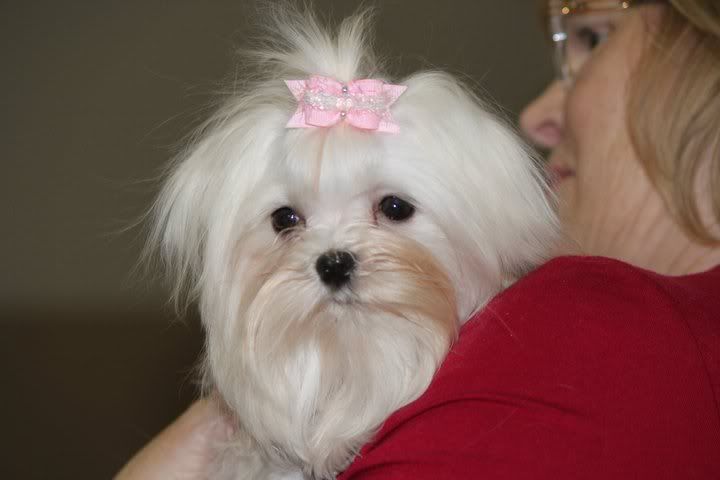 Here is Jackie and the oh so cute and spunky Cosette!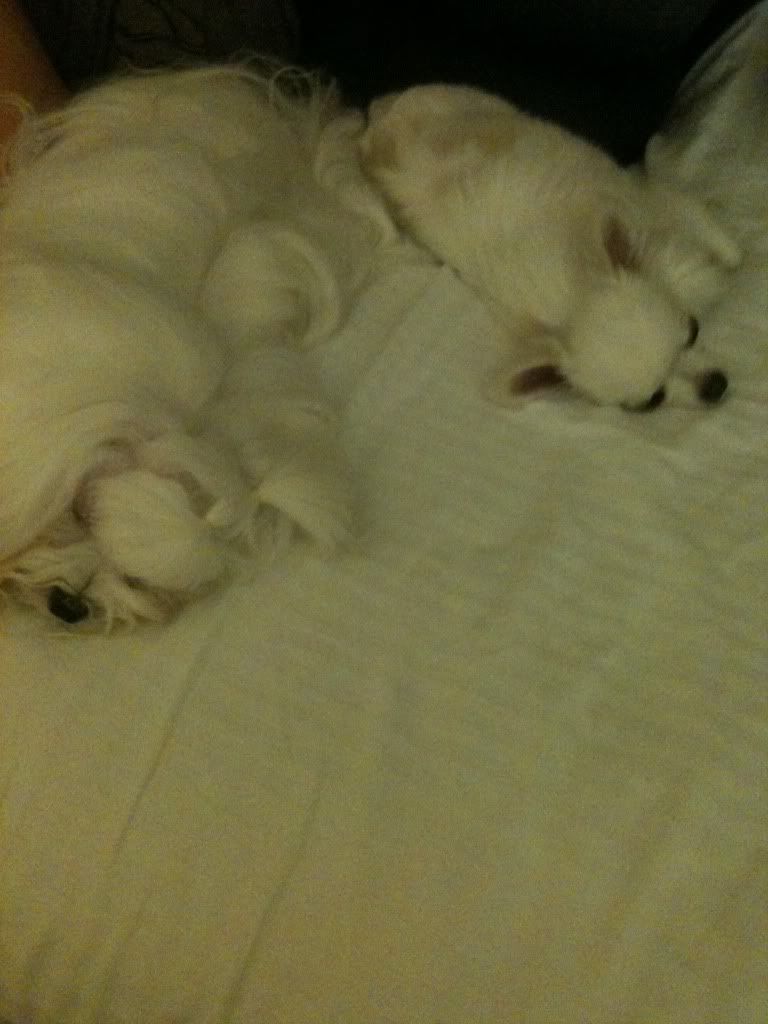 Emma and Flower back at the hotel. They were tired!
Thank you Pam for the pics! It was a great day and I'm so glad you were able to be there to see Emma win her grand championship! Emma is only the 8th maltese to earn the title and the 2nd in california. :aktion033: