In addition to the exciting news of our friend MaryH finishing her Ch. Brookside Easter Bonnet. Another friend of mine also finished her girl yesterday. Fran Lovitt of
www.IlovittMaltese.com
finished her girl Shasta. My friend Deb Ray (
www.GraceMaltese.com
) got her first points on her puppy Divine's Design on a Dime. Deb Ray and Debbie Cleckley co-bred a half-brother to my girl Cacia- Jacob's Artful Dodger. He is owned by Nici Thompson. He took a Puppy Toy Group 1 yesterday.
As for my girls-well we showed yesterday at the Shenandoah Kennel Club in Harrisonburg Virginia. It was a lovely day for us. Cadie took winners and Cacia took the reserve. Cadie then went on to take a puppy group 3 placement.
Here is a picture of Cacia a few hours after she showed waiting for Cadie to hurry up and finish being the star in group. Notice how she has her nose stuck up in the air. That is a typical pose for her.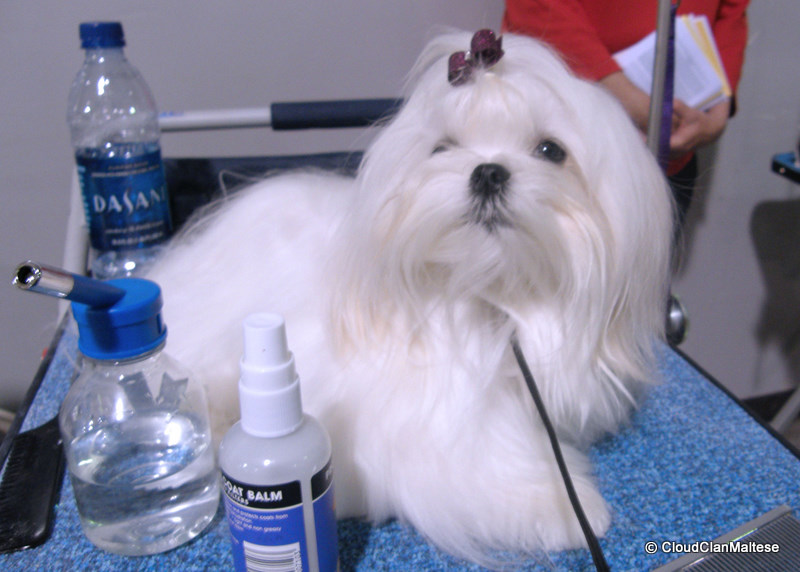 Cacia pouting that Cadie was getting to be the Star.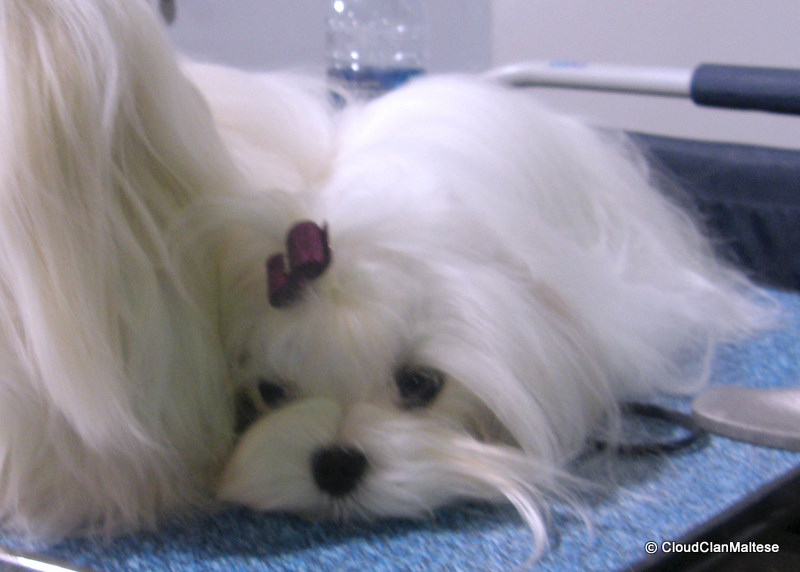 Both girls getting tired after the long wait for puppy group.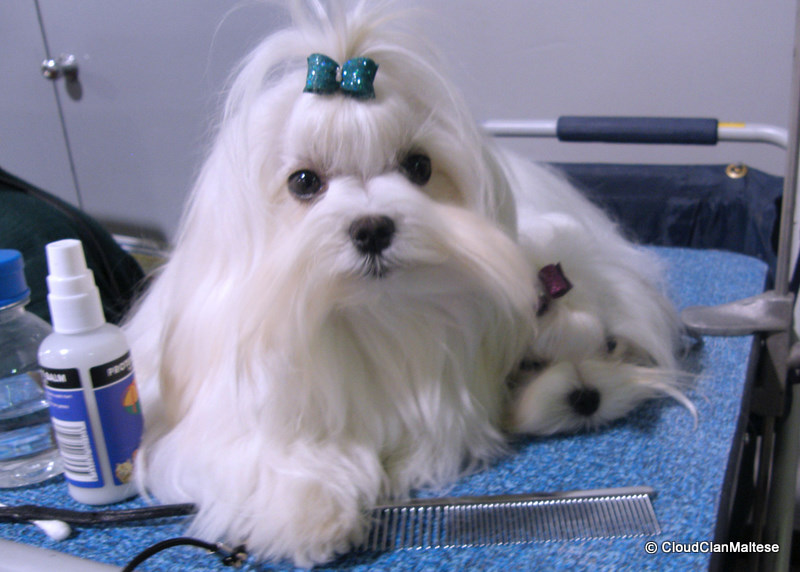 Grandma feeling as tired as the girls giving Cadie some snuggles.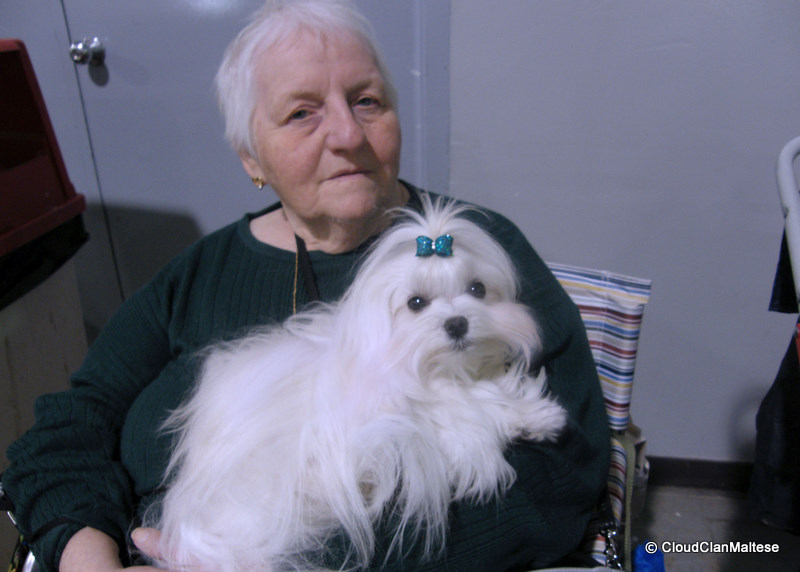 Cadie on the table. Can you tell I am proud of her? Excuse the blurriness. Mom has trouble with the camera.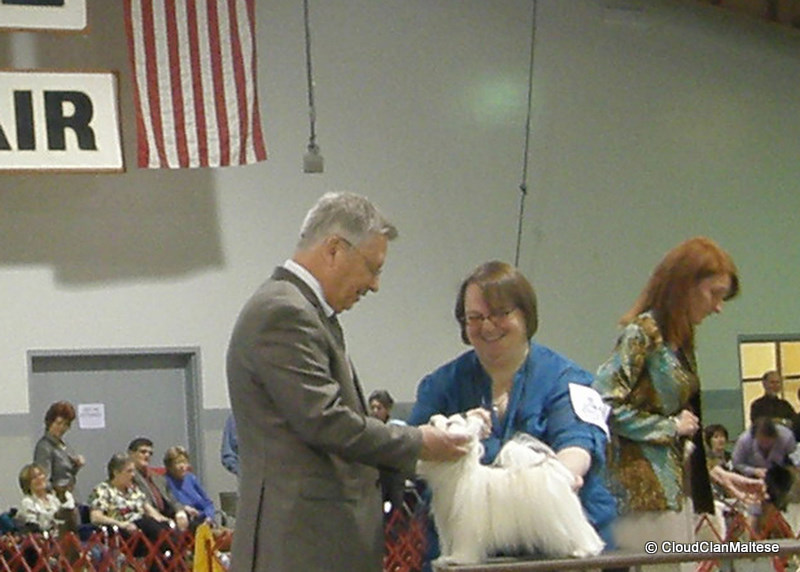 Cadie on the table again. I swear this dog shows herself. I have to do none of the work.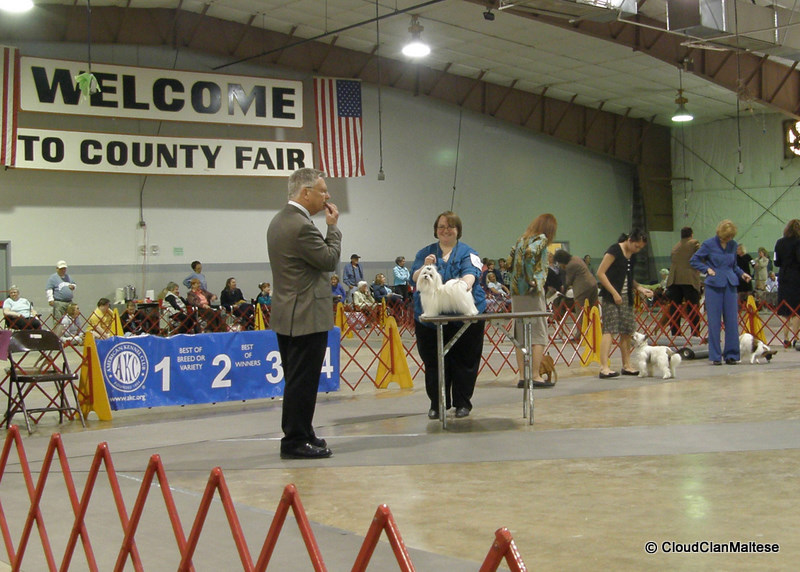 She loved the judge and he said he loved her, too. :wub: