Discussion Starter
·
#1
·
You guys probably noticed that Boom an I haven't been around much, probably due to the lack of Boom pics!
Anyway, Boom, my hubby and I moved to Springfield Mo Aug 1 and ever since then it just seems like things are on the constant go. Boom seems pretty happy here though!
We're living my parents who have a HUGE fenced in yard that Boom's been playing in constantly. I've nevr seen a dog this happy about space
His behavior has altered so much since we've moved from my husband's parents. He's not agressive anymore and seems happy just to be a dog.
He's also got my parents dog to chase, who isn't appreciative of being chased. He's older. We've had some domainance issues, but they're getting better.
Boom also suffered his first ear infection this last week
The vet said it was the worst she'd ever seen!
He finishes the antibiotics tomorrow
and then she wants us to keep his ears clean once a week. We can FINALLY get him groomed in like a week
I had to trim his ears tho now and he's got puppy ears!
I'm teaching at a new school, though it's not so new anymore since we've been there almost a month. My hubby is working at pep boys making almost 2 dollars more an hour than he previously had! We're looking at moving out in November into our own place.
Hope noone's worried about us and I hope all is going well for all the fluff butts!
And now, for the Boom pics!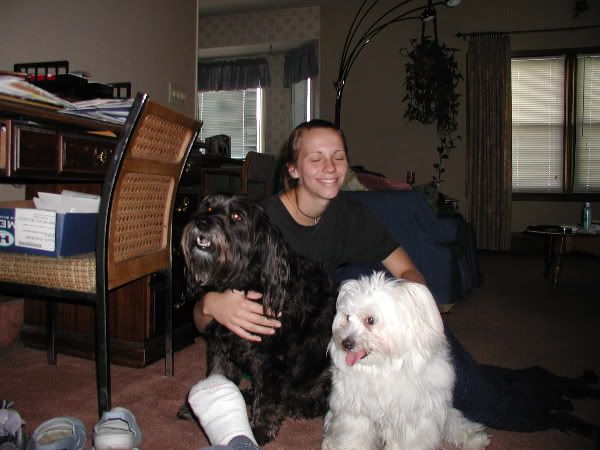 My sister, Prints (my parents dog) and Boom!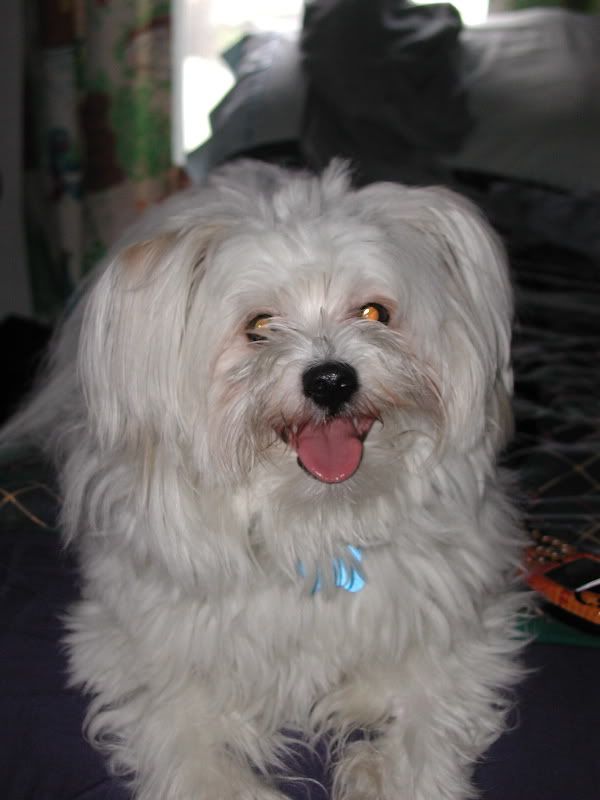 Yay for close up Boom! Before his facial trim!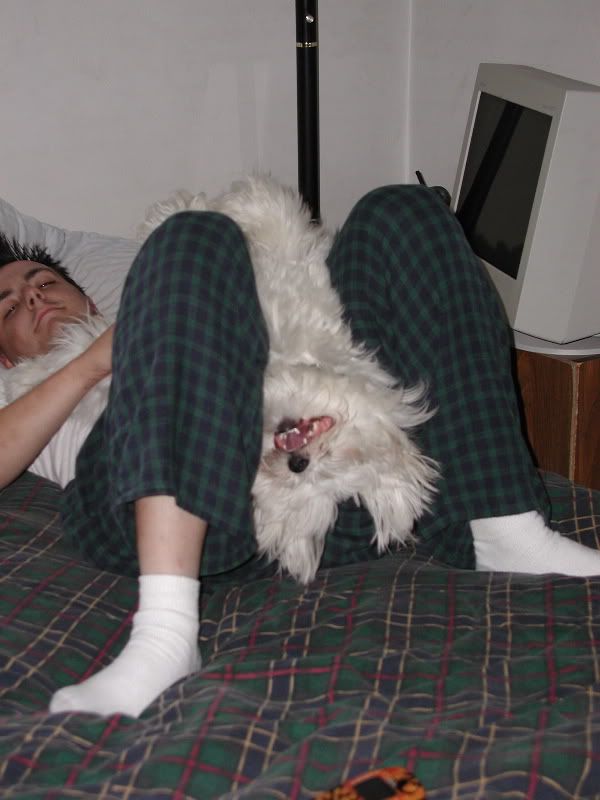 Playin with Daddy!