Discussion Starter
·
#1
·
I've never had such a hard time getting in fall and winter things. I think the industry was a bit 'gun shy' since sales were down so low last year that they did not buy enough for what we boutiques and stores are wanting to buy this year. And I'm hearing 'production trouble' from so many of my vendors. But at least they are here now.
This year I chose to go with Hip Doggie's line of coats. Super high quality for a good price, detachable hoods and attached d-rings are what drew me to these coats. I hope you like them.
Here's Miss Callie modeling her new Pink Mink Cheetah Coat. It's super soft & I love the fact that she steps into it and it zips up the back and has a double d-ring. I chose a size that was pretty big on her so I could layer it over whatever she happens to be wearing that day.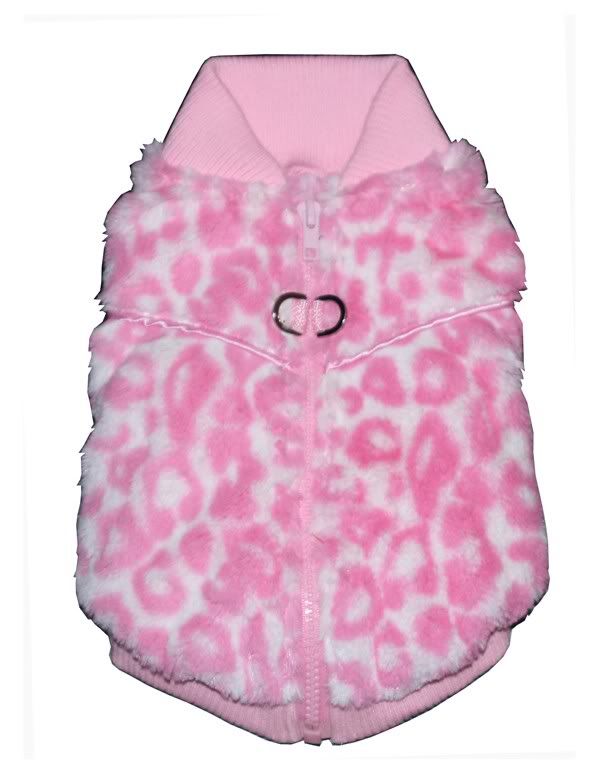 Pink Mink Cheetah
One of my customers, Olive, agreed to model the Olive & Orange Urban Ski Vest in the Big Dog size.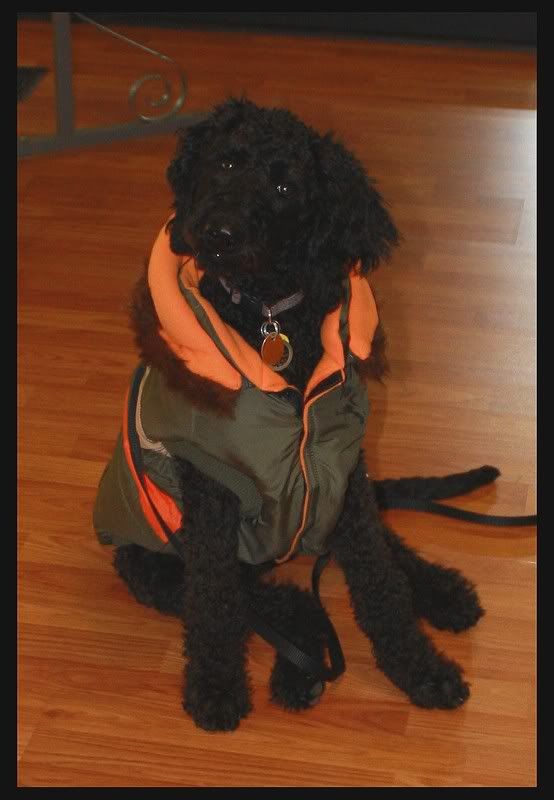 Olive Urban Ski Vest V2
And Jett is modeling the Navy Urban Ski Vest. The hood is detachable and the ski vests all have d-rings. He's liking this coat much better then his old coat that had puffy sleeves. It's very difficult to walk in a puffy parka with puffy sleeves. :HistericalSmiley: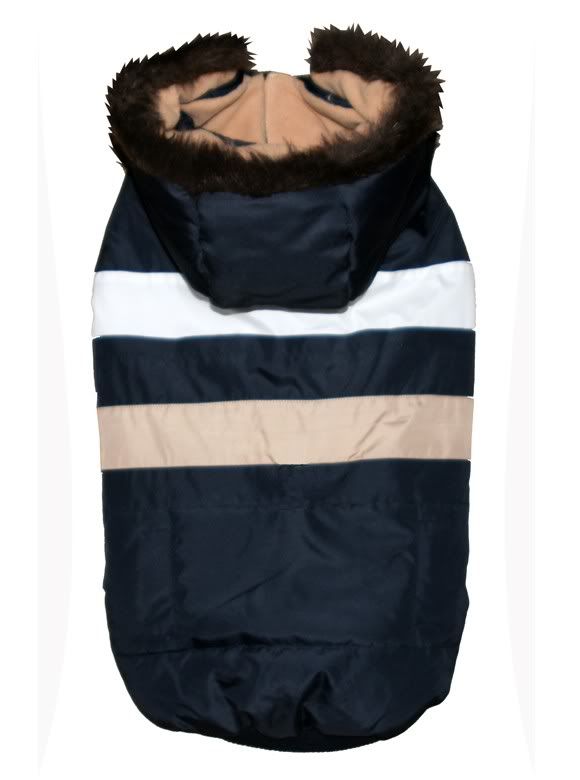 And for the girls I have the Chocolate and Pink Ski Vest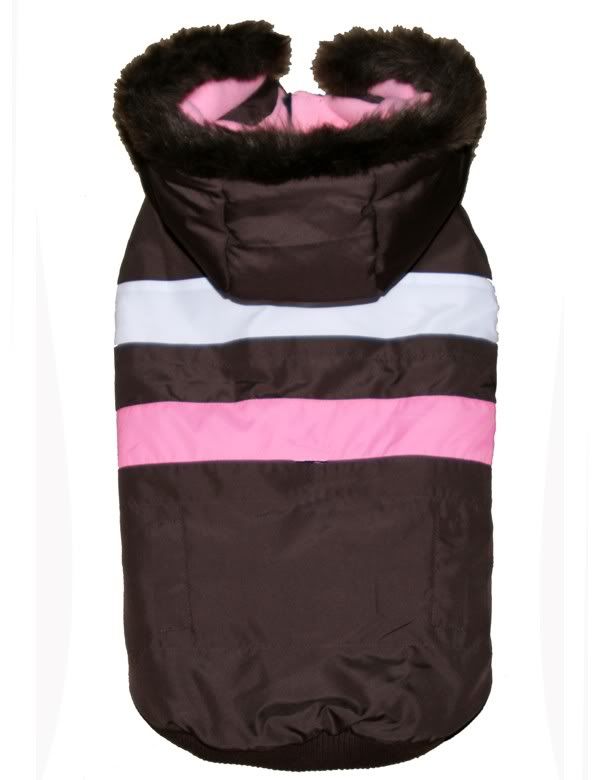 Brown Urban Ski Vest V2
Navy Urban Ski Vest V2