Discussion Starter
•
#1
•
Marina and I just got home from Vallejo (4 hour drive) and whoa, I'm tired, LOL! 4 days of showing is a lot! And Marina and I are packing up and leaving again on Wednesday for another 4 day show in Gridley :w00t:
Had a great time at this show. The theme was sixties and they had a costume contest on saturday, hilarious seeing the big handlers out there dressed like hippies! Maggie and her mom and grandmother came on saturday and it was sooo great seeing them again! Unfortunately, it was also
HOT
that day so they only stayed to watch Marina in juniors and then had to leave before maltese showed.
Marina needs one more first place win to qualify for Westminster in Junior Showmanship and we were hoping she would get it this weekend, but she came in second each day (out of 4 and 5 kids) which was a little disappointing but she's not complaining about second!
Now for the obscene amount of pics!
Here are Marina and Lucy in juniors on thursday
(like the tie-dye armbands?)
Marina and Lucy again
In the breed ring, Marina showed her puppy Emma (Bellarata's Glee by Design) and picked up two more points, so definitely not too bad! Esp since she is showing her from the 6-9 mos puppy class (Emma turns 9 mos tomorrow) She now has 5 points with one major win and Marina has put all those points on her.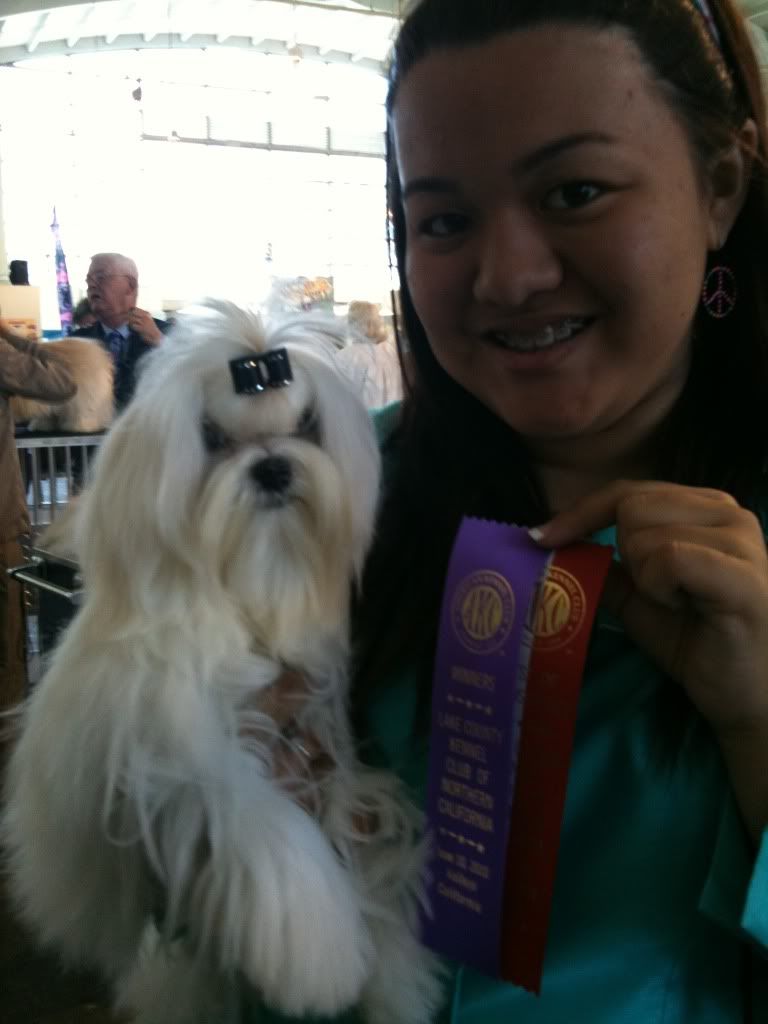 Winners bitch on Thursday for a point
And today
Another point. She was the only girl that showed but she got the male crossover point and got Best of breed, so that made Marina very happy!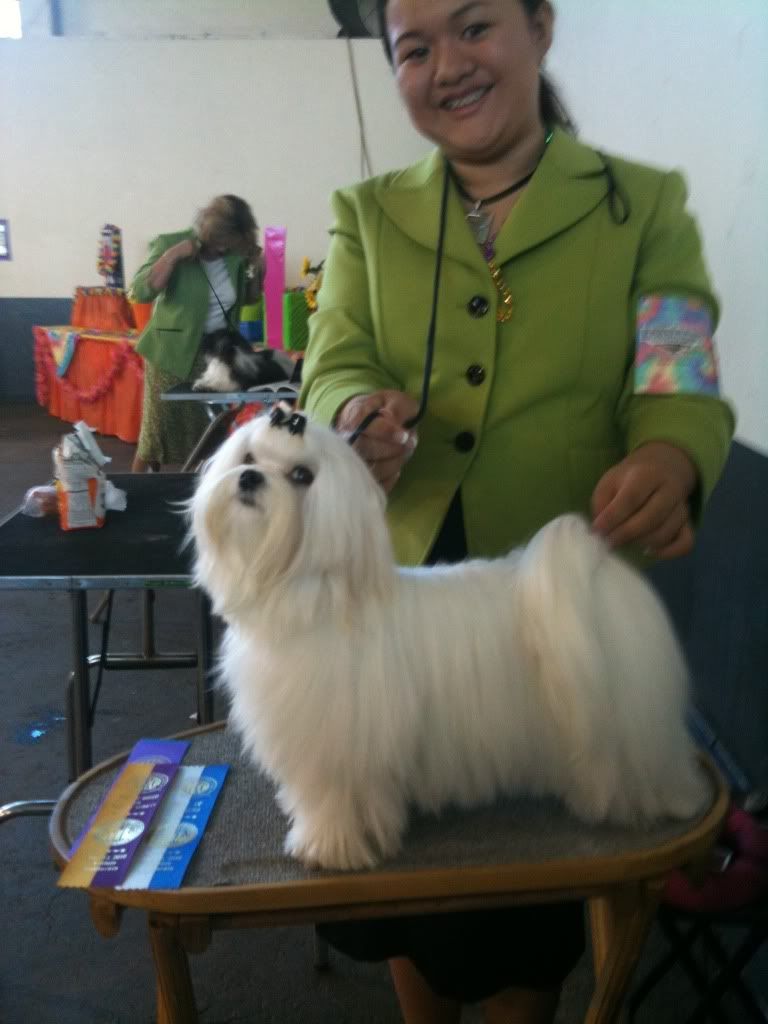 And here are some pics of Emma ringside. She's soooo calm
She has her parents awesome coat, I'm very lucky!!!
Just hanging out being a good girl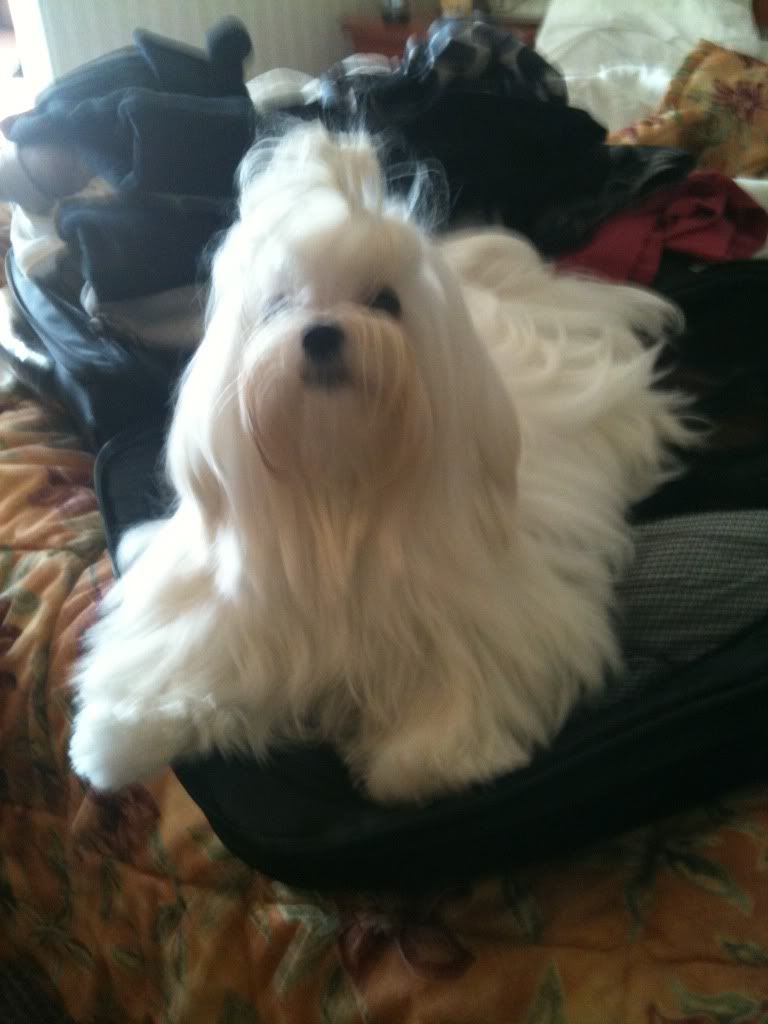 This is Emma this morning as we were packing up to leave the hotel, before she got her topknots in, LOL. She was helping me by sitting on my suitcase. She has the BEST temperament, just a sweet and silly girl. :wub: I am loving her head more and more also. it's a moderate muzzle and is a very balanced face.
Here is a picture from last month when Marina got the major on Emma (finally got it back!) The scanner messed the coloring up so it looks a bit overexposed
I took a few little videos when Marina was showing her puppy today
Ok, I think that is it, LOL! For the newer members, Marina is my 11 year old daughter who has become very competitive in junior showmanship and this puppy she is showing is 'hers'. She will be showing and finishing her in the Bred By Exhibitor class.