Discussion Starter
·
#1
·
I broke down and got one of my ramps for Jett here at the store. I would have done it sooner had I realized he would ring up customers for me!
For me? It's ok to use these?

Wow...I can get up here all by myself now!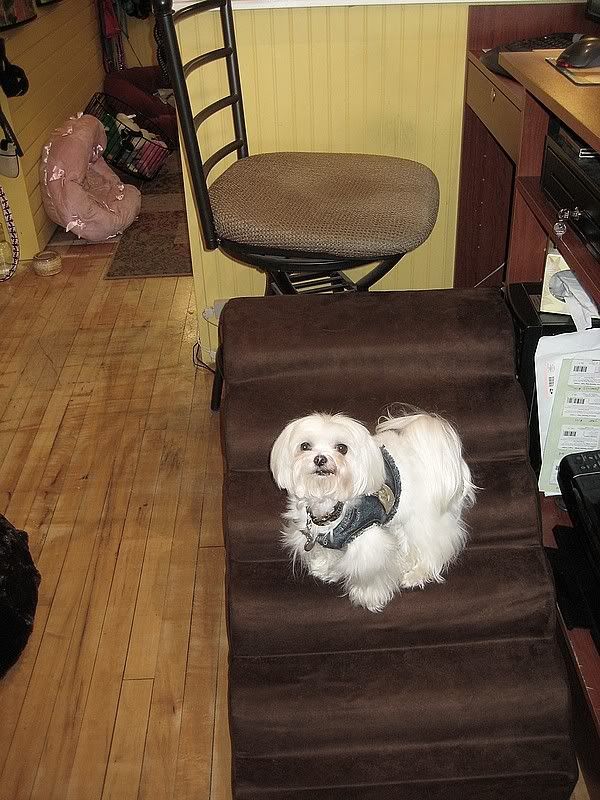 This is great! I can get up to mommy's chair whenever I want.
I kinda like this. The chair feels pretty good.
Hmmm...I think I can ring people up.

Ok...got it. I'm so proud of myself.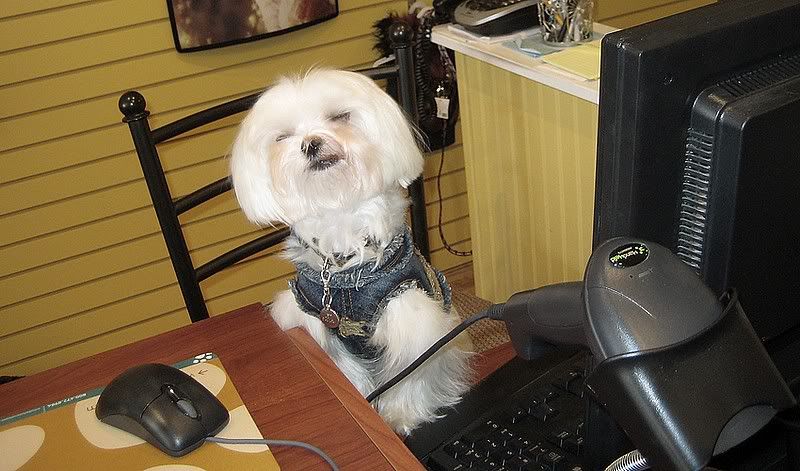 May I help you?
Is that debit or credit?
Thank you and come again!