Discussion Starter
·
#1
·
1. You remember wearing (and later not being allowed to wear) Slap Bracelets
2. YOu thought Johnathan Brandis was a HOTTTTTTTTIE
3. You wore Keds with matching socks... HAHAHA
4. You owned more than one Cabbage Patch Kid and actually filled out the birth certificate for it
5. You remember when the Cabbage Patch Kids got that cool wirey hair that you could curl and do stuff with
6. You had enough My Little Ponies to start a stable
7. You though NKOTB were cool (if you don't know what that stands for you suck)
8. You still say "WHOA" i.e. Joey from Blossom
9. YOu had a hat like Blossoms
10. You tried to talk really fast like "Six" from blossom
11. You remember the first time Track/Sweat suits were in style
12. You know who Vicky is from "Small Wonder"
13. You wish you could put the tips of your forefingers together and freeze time like Evie on Out Of This World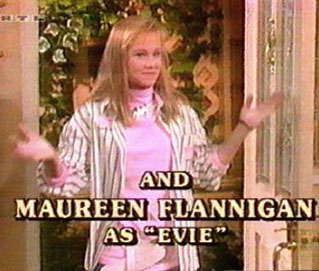 14. You are singing the theme song to Out of This World now, "Oh would you like to swing on a star, whoaoo, carry moonbeams home in a jar, whoaoo"
15. You know the theme song to Captain Planet "Captain Planet, he's our hero, gonna take polution down to zero!"
16. You read every one of the Goosebumps books
17. You woke up early Saturday Morning to watch the Smurfs (thats for you nicks)
18. You never knew Blanche from Golden Girls was such a nasty lil freak untill you grew up and watched reruns
19. You remember when Whitney Houston wasn't on crack
20. You wore stone washed jeans
21. If you had stirups on your leggings LOL!
22. You were the first to try temporary tatoos
23. You carried a Dooney and Burke Bag
24. You rolled up the bottom of your shorts to make them short shorts
25. You read all the Babysitters Club Books and tried to start your own (then realized Babysitters don't make ****)
26. You played Oregon Trail
27. You lusted after Zack from the original SBTB
28. You know who Balki Bartokomous is
29. You wore a Ponytail on the SIDE of your head
30. You thought scrunchies were cool and had them in all the different colors
32. You wanted to be a valley girl
32. You put "Sun In" in your hair
33. You wanted to be Ashley from Fresh Prince or Punk Brewster
34. The movie My GIrl made you A. Want to marry McCauley, and B. Cry for 8 hrs straight
35. You think Alf is cute
36. Your teacher used to put scratch n' sniff stickers on your tests
37. You had Rainbow Brite sheets, pillows, curtains, and coloring book
38. You had the McDonalds PlayDo Set